After 3 hour meeting, JD 13 public hearing continued again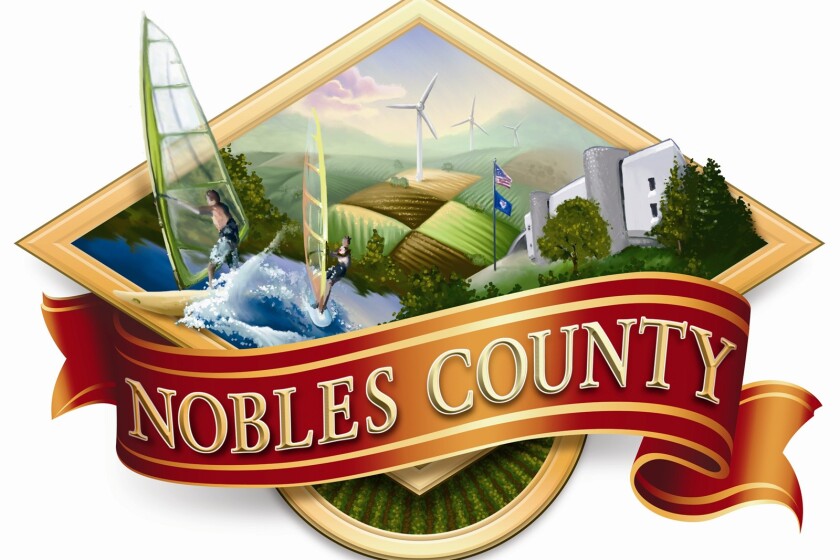 WORTHINGTON — More than 60 people attended a public hearing Monday morning regarding the proposed redetermination of benefits on Judicial Ditch 13, only to learn the hearing will be continued yet again — this time until Dec. 2.
After nearly three hours of presentations and public comment, the county's drainage counsel, Kurt Deter, recommended the meeting be continued so that engineers correct some tile data in the map and for ditch viewers to once again meet with landowners. With two attorneys now involved — one for the landowners who petitioned for the improvement and a second for landowners who oppose the project — Deter recommended the two sides meet to find some common ground before involving the ditch authority in yet another meeting.
The petition for improvements on the 109-year-old ditch system dates back to 2016, with the petitioners requesting either clean-outs or improvements on about one-third of the system. JD13, along with JD 9, which outlets into it, is one of the largest watersheds in the state at a combined 25,000 acres in size. JD 13 is comprised of nearly 45,400 feet of open ditch and 334,375 feet of buried county tile. The system spans portions of western Jackson and eastern Nobles counties.
Before improvements can be made to the ditch system, the counties need to authorize a redetermination of benefits. This requires ditch viewers to take a new look at the system and evaluate which parcels benefit from the county drainage and to what degree. Landowners are assessed based on their benefit.
The current assessments are based on the 1910 construction and 1919 expansion.
"The existing benefit role on JD 13 is not right and not fair," Deter said. "Some people are paying too much, some people are paying too little. We need to bring it up to today's standards."
Ditch viewer Ron Ringquist did a mass appraisal of JD 13, and said Monday that the ditch system has a value of more than $19.4 million.
Meanwhile, the estimated cost to improve the system is more than $13 million.
Several landowners disputed some of the numbers used by Ringquist in his report, particularly as they related to crop yields used to determine the value of benefit.
Brad Freking, who owns multiple parcels in the JD 13 watershed, said the 210 bushel corn and 60 bushel bean yields were inflated by $105 per acre. He suggested the figures represent county yield data which farmers already use in reporting to other agencies.
"This is not the county average," Ringquist explained of his calculations. "It is the potential yields. We use the optimum potential production."
Freking was one of several landowners to argue the point.
"I wonder how many farmers are going to be able to afford this system we're looking at," said Myron Meyer. "There's going to be a lot of them that just won't be able to afford it. You talk to any ag bankers today, they are dreading renewing your loan next year."
While it may be a poor time economically to make costly JD13 improvement, ISG project engineer Chuck Brandel spoke Monday on the deteriorating condition of the 109-year-old system.
Since 2004, there have been 79 requests for repairs on the system, and there are five active reports currently, Brandel shared. He showed video footage captured by a camera that was taken through underground tile lines. The footage revealed cracked tiles, offset joints and roots growing through the cracked tile.
"(The tile) are pretty much being held with the soil around it at this point," Brandel said. "I've watched thousands of feet of hundred-year-old tile. If we recorded more of this system, we're going to see more of these results.
"In my opinion, these tiles have done a good job, but they are past their useful life," he added.
Brandel said a half-inch or one-inch per day drainage coefficient is typically used when measuring flow through a system. On JD 13, the capacity of the main tile line is .04 inches per day.
The petitioners in support of improvements to the system are seeking to get 36 of JD 13's 120 existing tile lines up to a half-inch per day drainage coefficient.
As part of the project, ISG is proposing to build 80 million gallons of water storage into the improvement to reduce peak flows and improve water quality. The ditch system is on the state's impaired waters list for fecal coliform bacteria and turbidity.
Brandel said if the request for improvements is approved, he would like to break the $13 million project into several smaller projects of $1-2 million each, which would make it feasible for more local contractors to bid on the work.
It seems, though, that much work is needed to bring the landowners to some sort of agreement on the request for improvements.
The Dec. 2 meeting is scheduled to start at 9:30 a.m. in the Nobles County Government Center's Farmer's Room. Because it is a continuation of the public hearing, notices will not be published in advance of the meeting.