This west central Minnesota meat processor is bigger and stronger after an overwhelming pandemic
When large processors were forced to close during the COVID-19 pandemic, smaller processors like Heart O' Lakes Meats took on more than they could chew to keep producers and consumers served.
PELICAN RAPIDS, Minn. — When COVID-19 hit rural meat processing facilities like Heart O' Lakes Meats in Pelican Rapids, Minnesota, plans were upended and the amount of work seemed never ending.
A dedicated staff, timely funding and local support has helped this prized processor in Otter Tail County's lake country come out stronger than before.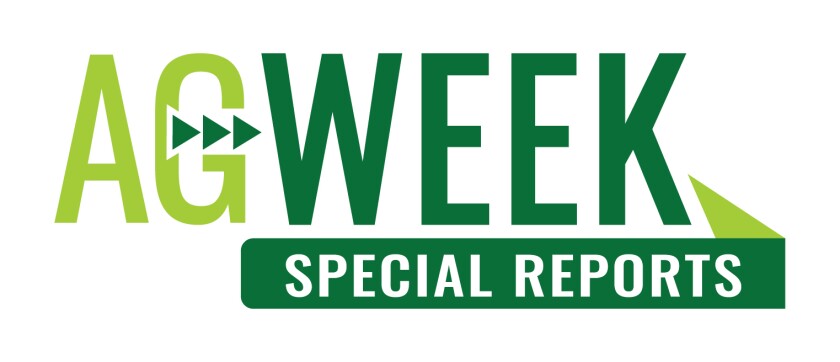 Meat processing was disrupted badly during the COVID-19 pandemic. The shutdown of major packing plants put a spotlight on local processors. Our Agweek Special Report looks at the current state of meat processing, including the impact of state and local funding and the impact of policy.
As the virus spread in spring 2020, larger processors were forced to shut down. This caused an influx in producers looking for other places to have their hogs processed . So Heart O' Lakes stepped up to process 35-45 hogs a week, at a time of year that would normally be slower.
"We were booked out for the year," Stetz said from his office in Pelican Rapids. "And that was like that two years, that way," Stetz said.
The staff of about 20 would normally average 10-15 hogs a week. They also process a steady flow of beef and venison in the fall and winter months. During the peak of the COVID rush, staff were averaging 70-75 hours of work a week.
"They were about ready to kill each other," Stetz said with a chuckle. There was just no end in sight as a never ending supply filled their cooler awaiting their well-trained, but tired, hands.
In addition to slaughtering animals on site and processing them in an adjacent room, another group packages the products to fulfill orders, for placing into their cooler section in the store for customers to purchase in individual packages. It's all local meat, processed locally and largely sold locally.
After fall 2022, things were falling back into a more normal pace, where staff could actually take a break again.
But in the midst of COVID, Stetz took some steps to help add some resiliency to the business. In 2020, they upgraded from a state "equal to" facility to USDA federally inspected facility, allowing the business to sell anywhere in the U.S. Minnesota state "equal to" (E2) plants can produce and process meat and poultry products for wholesale within the state, according to the Minnesota Department of Agriculture.
The business was unable to capitalize on that change right away as COVID shut down a great deal of that outward commerce. For the first year and a half they were just trying to get animals through.
"Up until about last fall, when things have kind of come back to normal. Has it helped? Yeah, it's been a huge thing, you know," Stetz said of the change.
Another addition was Stetz entering a partnership with five others to start offering their meat out of Butcher Block Meats in Dilworth , Minnesota's new rail district. The Dilworth location can offer all that the Pelican Rapids location provides except they do not do any animal slaughter in Dilworth.
It was a move that has increased sales for Heart O' Lakes, as the Dilworth location has higher foot traffic at times when there's a lack of lakes country traffic, Stetz said. Butcher Block Meats has an attractive location on the newly created main street.
And it was a move that Stetz almost didn't make. He refused the offer the first three times he was asked by a group that wanted to bring a meat market to Dilworth. Now, Stetz's sister manages the business and they are soon to add a deli to the operation that opened in 2021. He feels it's a great partnership.
State and federal grants came through for meat processors that have also helped move the business forward. One such grant available to processors was the Meat and Poultry Processing Expansion Program, which provided grants to help eligible processors expand their capacity. USDA Rural Development designed the MPPEP to encourage competition and sustainable growth in the U.S. meat processing sector and to help improve supply chain resiliency.
Heart O' Lakes depended on an old meat slicer that would slice about eight sides of bacon an hour. Funds came through to help them move more product and a new slicer can now slice 60 bacons an hour. It's also useful in slicing their beloved jerky.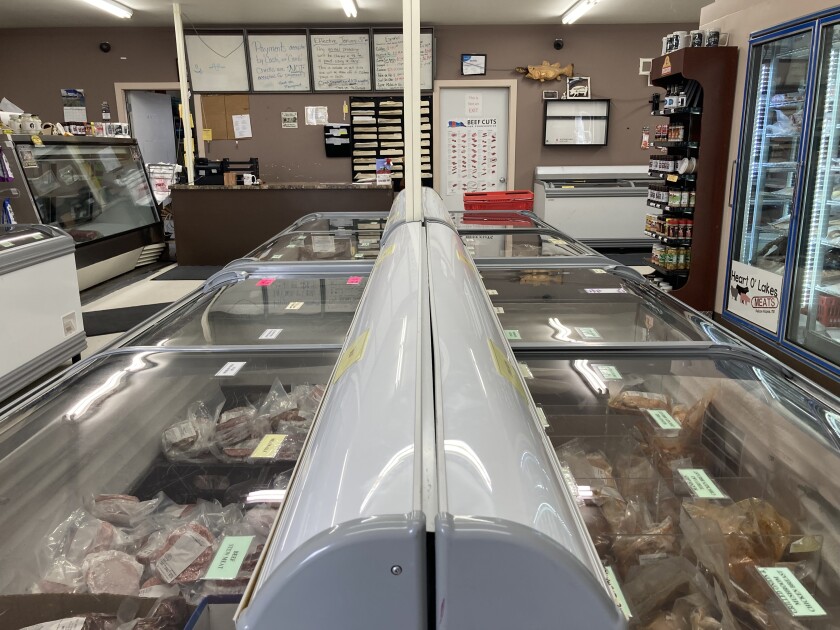 "We expanded twice during COVID, expanded our kill floor and added another cooler in the back, just because we had to, because of the volume we were pushing through here," Stetz said. "It was a help."
These are investments that have helped make the business more capable of handling needs of local farmers and regional businesses selling the meat. Stetz adds that when a large share of the market is run by four large corporations, chaos can ensue when those large processors are forced to close down for undetermined periods.
He's a firm believer in local meat processors being able to keep local communities strong.
At least eight to nine local farmers use Heart O' Lakes to process their meat and then sell at area farmers markets. About 18-20 restaurants and local businesses sell or serve the their locally processed meat rather than buying boxed beef from parts unknown.
Having survived the unknowns of COVID, the business hopes to be on firm footing moving ahead.