The Bridge sculpture at Chautauqua Park
The Bridge sculpture in Worthington, located at Chautauqua Park, is one support of the "bridge across the world"; the other half is located in Crailsheim, Germany.
Tim Middagh / The Globe
2014 Crailsheim Bridge unveiling.JPG
Crailsheim unveiled its bridge sculpture during a ceremony in 2014.
Julie Buntjer / The Globe
Two countries one heart.JPG
Two countries, one love created between Worthington, Minnesota and Crailsheim, Germany.
Julie Buntjer / The Globe
Crailsheim City Hall
A view of Crailsheim, located on the Jagst River, shows the old city hall tower in the center of town.
Julie Buntjer / The Globe
Worthington Blumenwagen (1).jpg
"Volksfestumzug 1997." A festival float in a 1997 Crailsheim parade.
Crailsheim City Archives
040822 Crailsheim Photos S13.jpg
In 1948, this photo was published with the following message:
The wedding dress which Mrs. Hertha Burchardt, Crailsheim resident, is wearing was among the articles of clothing sent to Crailsheim in the last shipment from Worthington. Mrs. Burchardt was recently married in this dress and is anxious to learn the name of the original owner so she may write to her and thank her for the gift.
The Worthington Daily Globe / December 3, 1948
Martha Cashel Collects Supplies
Tremendous helpfulness in Worthington: This picture shows the Cashel family with their daughter Martha and son Michael collecting relief supplies.
Crailsheim City Archives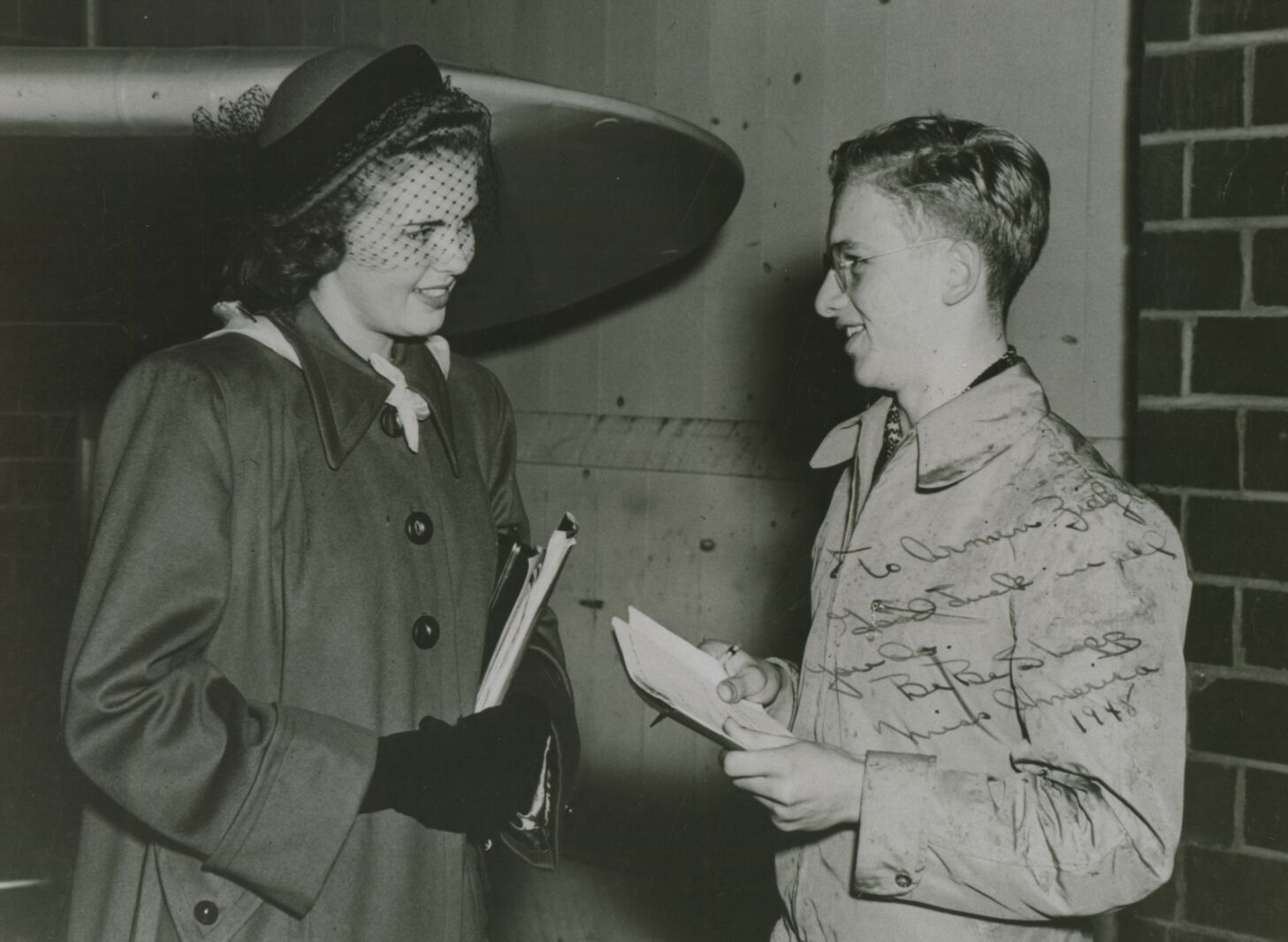 Armin Ziegler meets Miss America
Armin Ziegler was the first inhabitant of Crailsheim to travel to Worthington. As a journalist of the "Worthington Daily Globe" he interviewed Miss America 1948 BeBe Shopp.
Crailsheim City Archives
Crailsheim Street After WWII Bombing
Some of the destruction caused in Crailsheim, Germany, during World War II.
Crailsheim City Archives