Adrian house deemed hazardous, to be razed
Nobles County commissioners take the action during Tuesday meeting.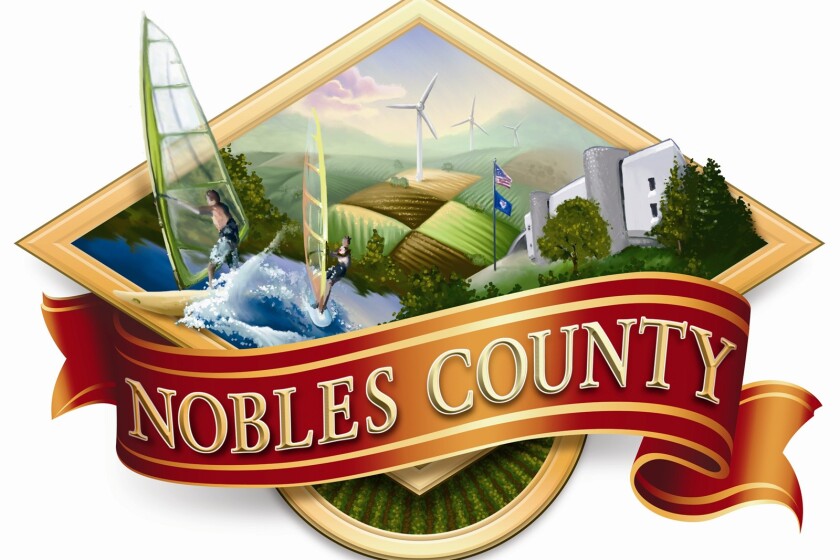 WORTHINGTON — After years of working with property owners to address a public health nuisance, Nobles County Community Services requested action from commissioners Tuesday to raze a house at 108 Kentucky Ave., Adrian. The home is owned by LeRoy and Lori Pettibone, who continue to reside at the residence.
The county's public health unit has responded to complaints about the property since the fall of 2019, and nuisance issues continue to persist.
Jason Kloss, environmental health manager with Southwest Health and Human Services, completed an updated inspection of the home on April 8. His report details numerous concerns, from food residue and food packaging and debris accumulating in every room of the property to human feces accumulating in the toilet, animal feces accumulating on the floor, non-functioning freezers and a refrigerator that contained decaying food, animal and insect access points, a non-functioning water heater, no water service, a rodent infestation, an exterior propane tank tilting off its base and numerous other issues related to electricity and HVAC.
Kloss provided numerous photos of what he found in the home in early April, They were provided to commissioners as part of their board agenda.
Community Services Director Stacie Golombiecki said a judge ruled the family could return to the home late last year, but Kloss' recent inspection showed the property is again very hazardous for the occupants. She asked them to declare the property a hazardous building site so that it can be razed.
County Attorney Joe Sanow said the county has the authority to remove the occupants or correct the hazardous conditions. Sanow noted there is a lawsuit on the property due to previous attempts to address the hazards.
"Unfortunately, there's going to be no other way for these owners to comply and clean up this property," Sanow said. "This step is now necessary to evade public health issues."
While the county would incur the cost of razing the house, it can attach a special assessment to the property to recoup those costs.
Kloss said a building assessment was done on the property in January, and there were no changes between then and his inspection in April. He broke his assessment into three categories — sanitation, building condition and utilities issues that present safety concerns.
"Although I didn't observe rodents, I observed evidence of rodents," Kloss said, adding that the property owner used poison to kill the rodents, but poison is not designed to correct an infestation problem. "I've seen rodent infestations. They don't just stay where they are. Once they populate an area, it tends to grow, and then they start moving to other areas in the community."
Kloss, familiar with the property because of a cleanup that was ordered back in the 1990s, said social services had hoped to get the property owners "on the right track" then, but it's apparent the living conditions are normal for the occupants.
He said with the amount of debris in the house, combined with active smoking of the residents, there is a high risk of property fire. He also noted that only pathways exist out of the house because of the amount of debris.
"I'm very concerned about the heating system. The person living there turned on the furnace without technical help from the gas (company)," Kloss added. "Frankly, there could be gas leaks on the property. The electrical system is highly suspect (based on) lack of maintenance and condition of the wiring.
"In short, it's a no-brainer on my part," he added. "Does it meet the definition (of a hazardous building) — yes, it does."
Commissioners voted unanimously to approve a resolution ordering the razing of the property at 108 Kentucky Ave., Adrian.
In other action, the board:
Awarded Henning Construction Inc. a $319,958.32 contract as the lowest of two bidders on a township bridge replacement project. Two bridges will be replaced — one in Bigelow Township, and the other in Olney Township.

Approved conditional use permits for the following: Worthington Rendering Company to construct an enclosed receiving area onto its existing facility in Lorain Township; Jeremy Van Ede, Adrian, to construct a 192- by 102-foot total confinement swine barn in the northeast quarter of the southeast quarter of Section 9, Westside Township; New Vision Co-op to construct a 12- by 80-foot scale in an enclosed scale house and replace an office building in Reading; and Chandler Feed Company to construct a 100- by 100-foot truck maintenance shop with a wash bay in Leota.

Approved an agreement with the Minnesota Department of Transportation during the Minnesota 91 bridge replacement. The county will be compensated $11,974.96 for use of a detour route.

Approved plans to improve Nobles County 54 from its current gravel surface to bituminous pavement in 2022, after learning that funding is available for the project.

Approved a $3,466 change order for renovations to the Auditor-Treasurer's work area. The additional expenses are for electrical, cabinetry and countertop changes.

Learned that Nobles County Community Services will receive a COVID-19 vaccine implementation and response grant of $330,641 from the Minnesota Department of Health.

Extended thanks to Public Works Director Stephen Schnieder on his announcement that he will retire at the end of June.

Recognized Lourdes Garibay, Francisco Esqueda Picon and Nadia Cardenas-Gallagher, office support team members in the Nobles County Community Services department, as the April Excellence in Performance Award honorees.