Board of Equalization: Farmland values remain steady, city residents see some fluctuation
Nobles County residents unhappy with the market valuation of their property appeared before the Nobles County Board of Equalization Tuesday evening to request reductions.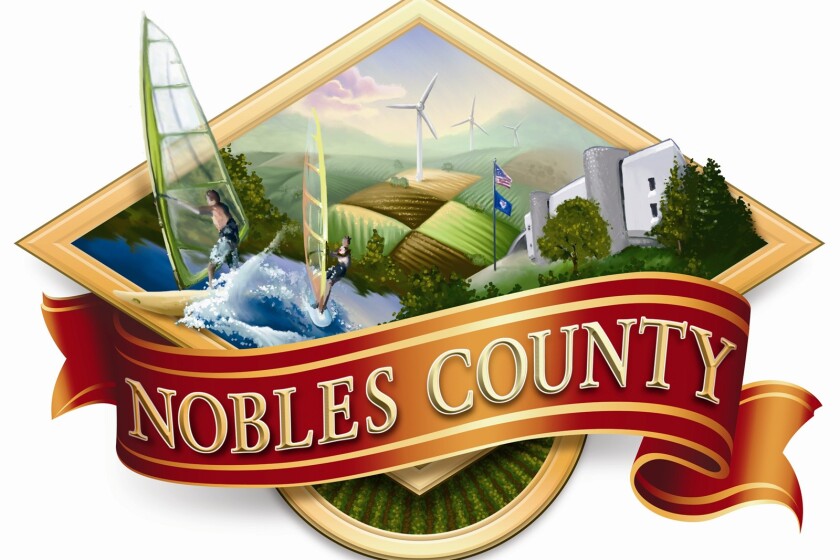 WORTHINGTON — Farmland values remained steady while neighborhoods in cities experienced some fluctuation in market values from 2019 to 2020, Nobles County Assessor Val Ruesch reported during Tuesday evening's Board of Equalization meeting in Worthington.
The annual meeting, which provides an overview of market fluctuations for everything from bare land to commercial, industrial and residential lots, also gives property owners an opportunity to contest the market value placed on their property if they had previously appeared before their local (township or city) board of equalization.
While only five property owners appeared before the board during the course of the more than two-hour meeting, several other requests were made in writing to the assessor's office.
Before property owners could present their cases, Ruesch recapped market trends, noting that significant market value increases needed to be made on structures and land in Adrian, while residents in the city of Ellsworth generally saw a 5% decrease in market value.
In Round Lake, 11 sales were recorded during the assessing period, which extends from Oct. 1, 2018 to Sept. 30, 2019, resulting in some minor tweaking of market values in that community.
"In Worthington, we viewed 98% of properties in the city over the last five years," said Ruesch, adding that there were 151 arm-length sales (meaning the properties were not sold to family members or on contract for deed) during the assessing period. Some neighborhoods saw an increase, she noted, while other areas of the city remained steady.
Market values on commercial properties were driven in part by multiple sales in Worthington's beltline. Properties in that area saw substantial increases, with median property values increasing from $70,200 to $95,200. Also, apartment building values were tweaked slightly to keep up with depreciation.
Following the report, property owners presented requests to lower their property value. Board action on those requests were:
A reduction from $327,700 to $286,500 for David Bradford, 1350 Crailsheim Road, Worthington. Bradford purchased the home in April for $256,000 — $30,000 less than it was appraised for because of the need to connect the property to city sewer services in the future. He told the board a fair market value would be below $300,000.
Property appraiser John Meyer agreed with Bradford, noting the interior is outdated and needs a little work. However, those related issues are cosmetic and don't affect the livability of the home. Meyer also said he spoke with the property's previous owners, the Mammens, who said it had been on the market for a while — hence giving an indication it could have been overvalued.
The comparables used to determine the property's value included four acreages, which aren't a fair comparison, as this 38-acre parcel is zoned residential and is within city limits.
A reduction from $144,100 to $126,100 for Linda Griffith, 321 Lake Ave., Worthington. Griffith said her property valuation increased $35,000 this year "for nothing more than a paint job." She has since completed other improvements on the property, which will be considered for next year's valuation.
Meyer said the home had been in "below normal condition," so an improvement like painting the house is cause for the value to increase. Meyer did note his exterior inspection was done during the winter, and snow covered up some of the conditions like curling shingles. He also told the board he had requested an interior inspection and even scheduled a time to do so, but the property owner was a no-show.
"When you start to see some upgrades on the outside, you think there maybe were some inside," Meyer said, who then offered to go and inspect the home's interior and report back to the board before the end of the meeting. Griffith was agreeable, and when they returned to the meeting, Meyer recommended the reduction to $126,100.
A 22% reduction, from $132,400 to $102,700, for Larry Schieck, 25172 Sundberg Ave., Worthington, due to the condition of buildings.
A 13% reduction, from $41,100 to $35,80, for Ronald Lonneman, 832 Oklahoma Ave. S., Adrian. Lonneman requested the reduction because his parcel, located in the Suedkamp Addition, has an unusable area at the back of the lot that is essentially a watercourse when it rains.
The reevaluation of the Lonneman property led to reductions on eight additional lots impacted by the same watercourse. Five of the lots are owned by the city of Adrian. The reductions ranged from 12% to 13%, based on lot size.

A 7% reduction, from $481,300 to $448,600, for Mary Brake, 12171 Erickson Ave., Wilmont, due to the need to increase depreciation on a barn.
No change in valuation to the AmericInn, owned by Champion Worthington LLC. The owner requested its valuation be unchanged from 2019 due to the hardships caused by COVID-19.
Motels, which are categorized as commercial properties, saw a 4% across-the-board increase in value this year, shared appraiser Erik Skogquist.
"Right now the hospitality industry is suffering," said Commissioner Justin Ahlers. "I could see where the value would be a little depressed this year."
"No arguing, but where do you start and where do you stop?" responded Commissioner Donald Linssen. "(COVID-19) probably affects 75% of the people in the county."
No change in value to the Brad Hoekstra property at 28894 310th St., Worthington. Hoekstra said the value was too high last year and is again this year.
Property appraiser Ben Puthoff said the Hoekstra property experienced a decrease for depreciation of buildings, but high sales in Bigelow Township are to blame for increases in market value.
Hoekstra also questioned the valuation of farmland he recently acquired from his mother's estate in Bigelow Township. He said the property was appraised by Randy Buntjer, who valued it at $500 per acre less than what the county had it valued at.
Hoekstra's brother, Jay Hoekstra, raised the same discrepancy in value between the county and the private appraiser's assessment.
"Randy used eight sales in the timeframe (Oct. 1, 2018 to Sept. 30, 2019)," said Ruesch. "I had to use all 26 sales."
In both instances, the board opted for no change in the county's market values on the property.
No change in property value to a trio of parcels owned by Kenneth Meyerdirk in Indian Lake Township. Meyerdirk questioned the value of one parcel that he said has a sand hill on it. Ruesch responded by noting that the variations of soil type determine the value of the land, and the sandy area was given a lower value than other parts of the same parcel.
On the second parcel, Meyerdirk claimed it to be 45 acres from a 2014 survey, while the county is taxing him on 47.4 acres. He was advised that the change would need to be recorded in the Nobles County Recorder's Office, as the county uses recorded acreage in its calculations for market value.
On a third parcel, Meyerdirk said he should not have to pay property tax on a three-acre slough. Ruesch said there is 4.3 acres of wasteland designated on the parcel, and it is still taxable at a lower rate.
"Why is there any value on a slough? You can't do nothing with it," Meyerdirk said.
"Lease it out for duck hunting," responded Ahlers.
No change to the property value of a triplex at 1211 E. Lake Blvd., Worthington. Donald Rickabaugh owns the property and said the value should be lower due to its condition, noting it needs new siding, shingles and other improvements. Rickabaugh lives in Sioux Falls, South Dakota and said he hasn't been to Worthington in "a few years," and noted that didn't know what the housing market was doing in the area where his property is located. Market demand is driving the value for residential properties, the appraisers noted.

No change in valuations to a pair of Ransom Township parcels owned by Rockman Farms LLC, Rushmore. Owner Randy Rockman disputed the number of deeded acres, as it differed from the Farm Service Agency's number. It is common for these two numbers not to match, and Auditor-Treasurer Joyce Jacobs said the county has to use what is recorded with the Nobles County Recorder's Office.

No change in valuation to the Orville Hokeness farm in Section 3, Dewald Township. Hokeness said three neighboring land sales sold for less money than what his land is valued at. Ruesch said the Hokeness land contains Nicollet soil, which is a higher valued soil type than the soil types on the other parcels.