Brewster man sentenced in January drug offense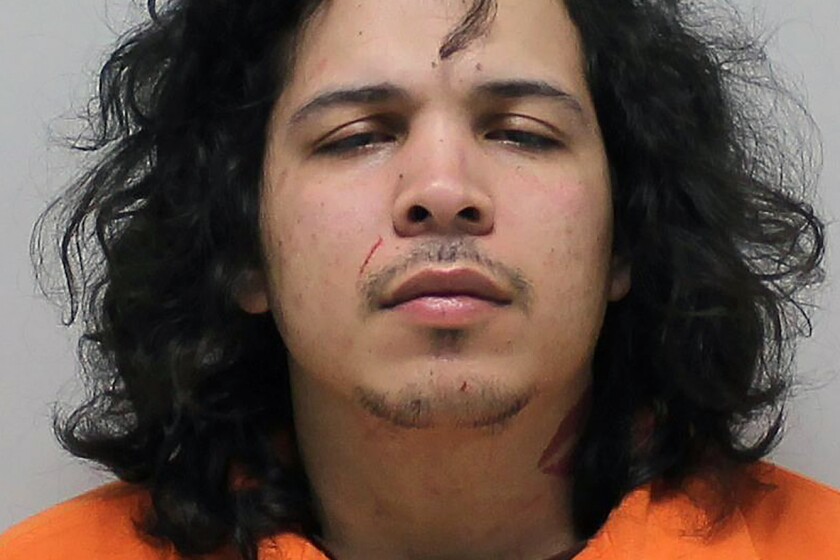 WORTHINGTON — A Brewster man received a stay of execution May 26 on his sentence to 15 months in prison in a case stemming from his January arrest for drug possession and fighting.
Following his initial arrest, EJ Medina was placed on house arrest with an ankle monitor. He was returned to Nobles County Jail on May 19 after cutting off his monitor bracelet, resulting in an additional noted violation.
Medina plead guilty to count one, a fifth-degree possession charge, in the incident.
"The pre-sentence investigation is rather extraordinary in the extent to which your life has been dominated by poly-substance abuse," Fifth Judicial District Judge Gordon Moore told Medina on May 26, noting that Medina has struggled with drug addiction for more than a decade. "I do want to credit you for being honest about that."
"Treatment is one of the first things I'm going to do when I get out (of jail)," Medina said. "I've lost everything due to drugs."
Moore encouraged Medina to do just that.
"Recovery is not an easy process ... (but) people have done it," said Moore, adding that support is available in a variety of recovery communities.
Before receiving his sentence, Medina asked to read a prepared statement, which said, in part, "I'd like to take full responsibility for my past decisions."
Moore sentenced Medina to 15 months in prison, with a stay of execution, meaning that if Medina abides by the conditions of supervised probation for the next five years, he will not need to serve any additional time. He also received credit for 56 days already served.
Moore additionally ordered Medina to enter a drug treatment program, pay a $1,000 fine and pay all appropriate restitution, including $1,000 already established and whatever is determined fair for damages to the ankle monitor.
The judge warned Medina that he needs to take advantage of this second chance and use it wisely. If Medina violates his probation and returns to court, "I'm not going to be interested in excuses," Moore said. "You can do better that you've done, and you're going to be given the chance to prove that you can do better."