County continues to tweak 2020 budget, levy
Nobles County commissioners are now looking at a 2020 levy increase of 4.79%, which is down from the 6.99% increase proposed a month ago. The 2020 budget and levy will be set next month.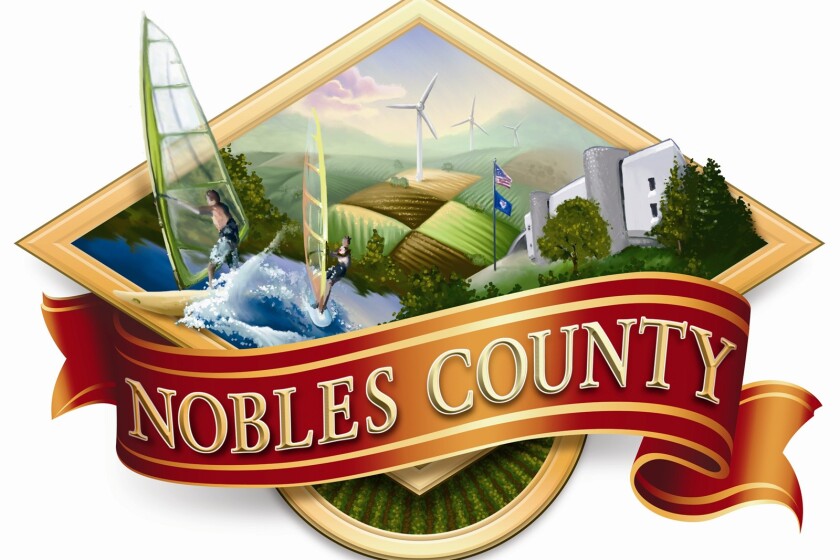 WORTHINGTON — Just a few weeks away from finalizing their 2020 budget and levy, Nobles County commissioners spent a portion of Tuesday morning's work session reevaluating requests for three new positions and discussing ways in which to trim money from appropriations.
A month ago, the board's budget committee was looking at a levy increase of 6.99%. That has since been lowered to 4.79%, with the potential to be tweaked further in the coming weeks.
One of the reductions was the result of an over-budgeted PJC bond payment, according to County Administrator Tom Johnson.
The new positions proposed include a deputy jail administrator within the sheriff's department, a deputy auditor-treasurer and a facilities maintenance technician. At this time, the positions are included in the 2020 budget, to be hired after the first of the year.
Auditor-Treasurer Joyce Jacobs said with her department's existing staff shortage, her preference is to get the position filled early in the new year.
Sheriff Kent Wilkening, who was not at Tuesday's meeting, is also requesting his jail position be filled right away.
Commissioner Gene Metz said he wants to see the department's revenues and projections from the past two years before he makes a decision on the jail position.
"If we were a 59-bed facility, we would not need that position," added Commissioner Justin Ahlers. "Right now, we're at a 63-bed average."
Ahlers said cutting back to a 59-bed average would result in a loss of about $60,000 in revenue. That compares to an expense of approximately $90,000 to create the new position.
A commitment to the facilities maintenance technician position hasn't been made, either.
All three of the positions will come before the county board for discussion and possible action at its Dec. 3 meeting, which is slated for 3 p.m. Each position will be acted upon individually.
In other business, the board:
Discussed appropriations for the 20 different organizations and agencies seeking a combined $266,571 from the county in 2020.
One new request, from UCAP (United Communities Against Poverty) for $19,000, will likely be rejected.
"My gut feel is it's just not the year to take on new (requests)," said Administrator Tom Johnson.
There was also discussion about cutting the appropriation for economic development. Any actions regarding appropriations will be taken at a December meeting.
Received an update from Ditch Systems Coordinator Brad Harberts on the numerous tile repair projects that took place this fall.
Harberts also reported that he'd received calls from individuals regarding trapping of beaver, and reiterated that the beaver bounty will only be paid to individuals who are specifically asked to trap in a county ditch system.
He reminded commissioners of the Judicial Ditch 9 and 13 continuation hearings, which are scheduled for Dec. 2, and noted that a revised engineer's report and amended viewer's report were received.