County designates $2.2 million in CARES Act funds for small businesses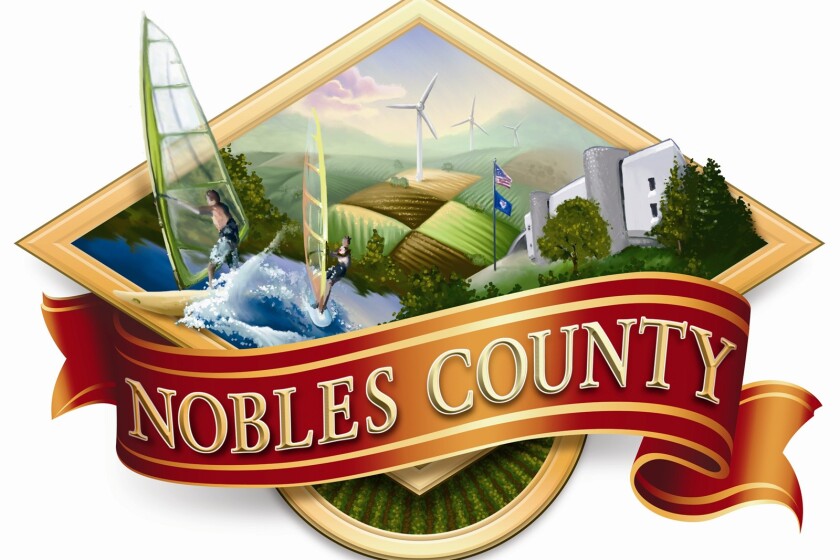 We are part of The Trust Project.
WORTHINGTON — Nobles County commissioners on Tuesday approved a Small Business Grant Program application form, which will be used to distribute more than $2.2 million in county CARES (Coronavirus Aid, Relief and Economic Security) Act funds to those who have incurred economic hardship as a result of COVID-19.
The county's dollars are offered as a 2:1 match to cities and townships who opt to participate in the business recovery grant program developed by the city of Worthington.
While much discussion took place on whether farming operations will be allowed to apply for the funds, the decision was made to exclude farm applicants at this time, noting farmers have access to assistance through already available federal programs.
Nobles County Administrator Tom Johnson said committing the $2.2 million to the program would leave the county with $432,000 in CARES Act funds — provided all of the $2.2 million is distributed to small businesses.
"Why are we keeping that much money?" asked Commissioner Matt Widboom. "Why don't we increase the amount of money going out the door right now?"
Widboom suggested matching a higher percentage of funds cities and townships will designate for small businesses, and said the county isn't doing its due diligence with the dollars.
Commissioner Justin Ahlers, meanwhile, suggested reevaluating the funds in a month and possibly doing another round of funding to applicants if the money is there.
"My fear is we're going to need that $200,000 if Worthington or Brewster or Adrian comes forth and says they have more businesses," Ahlers said. "I don't want to have to tell anybody … on Sept. 14 (that) we don't have more money."
"We certainly have some unknowns," added Commissioner Bob Demuth Jr. "Without having the fund balance to draw from, giving it all out would not be prudent."
Worthington City Administrator Steve Robinson said the Small Business Grant Program will be ready for applications next week.
County to reimburse townships for ditch dumping
More than a month after learning that townships may be treated differently when it comes to disposing of items dumped in their road ditches, commissioners on Tuesday approved a policy outlining reimbursement for landfill costs to all townships who have junk dumped in their ditches.
There will be no charge for items delivered to the household hazardous waste facility. However, a township official must be present and complete a solid waste disposal form for the items delivered.
"We hope townships would report to the sheriff's department and document," said Nobles County Public Works Director Stephen Schnieder.
Commissioner Donald Linssen said he thought the policy was fine "for now," but if townships began to see more problems with people dumping items and the costs rose for the county, he said the county should reexamine the policy.
Widboom noted that he ran six tires and rims through his mower on Monday night, breaking off four blades.
The policy was approved unanimously.
In other action, the board:
Approved a request to hire EagleVision Inc. to conduct four flyovers in Nobles County, starting in the spring of 2021, for the purpose of capturing LiDAR, ortho and oblique imagery. The combined cost of the imaging is $1,004,327.32, with billings in 2021, 2024 and 2027. The imaging will be funded from two separate accounts, with the first project covered 90% by the Riparian Protection Aid Fund and 10% by the Recorder Compliance Fund.

Accepted an $18,848 Election CARES Act grant to Nobles County. The grant requires a 20% match ($3,770), and the funds will be used to provide extra safeguards at polling places.

Authorized the Community Services department to fill a vacancy in its department for a full-time account technician; and for the Adrian Branch Library to fill a part-time library page position (10-15 hours per week).

Approved a resolution designating Michelle Ebbers as the Community Health Service Administrator and Public Health Supervisor for Nobles County.

Approved a 12-week medical leave of absence for one county employee, and an additional 30-day leave of absence for a second county employee.

Approved, on a 4-1 vote, a revision to the county's COVID-19 Preparedness Plan pertaining to the requirement of wearing a face covering, and giving authority to county administration to make future updates to the plan. Ahlers voted in opposition, saying he was taking a stand against the governor's mask policy.

Presented the July Excellence in Performance award to Gene Bertrand, technician in the county's IT department.