COVID-19 tops county board's agenda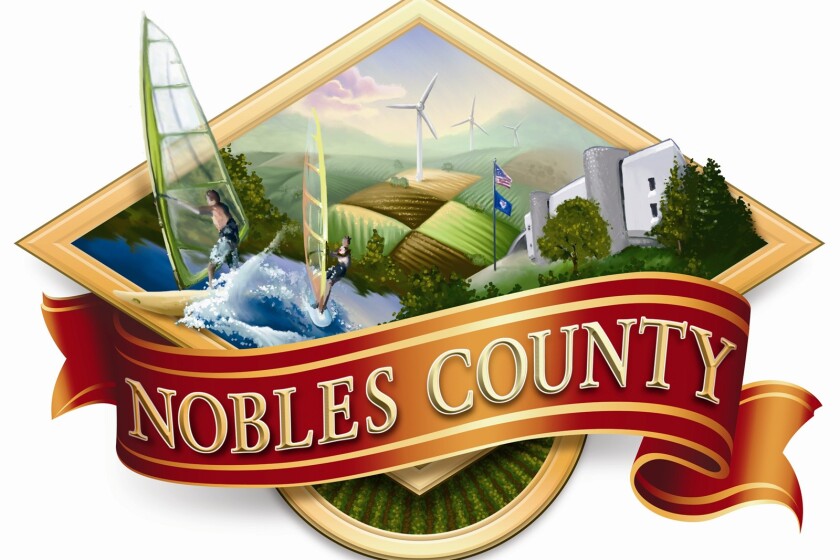 WORTHINGTON ― The Nobles County Board of Commissioners addressed a number of construction projects and COVID-19 adjustments during its regular meeting Tuesday morning.
"We are at the mercy of special sessions" to acquire CARES Act funding, Deputy County Administrator Bruce Heitkamp explained. The county's top priority is distributing those funds as soon as they become available, but the state legislature has to approve a bill first.
The remainder of the meeting addressed other county priorities.
Public Works Director Steve Schnieder explained to the board that plans are in place for bituminous paving of Brewster, Lismore and Wilmont streets. Repaving will include installation of new curb and sidewalk in some locations, in order to comply with Americans with Disabilites Act standards. The board (with the exception of Justin Ahlers, who recused himself because he works for the city of Lismore) voted unanimously to approve advertisement for bids on the project. Commissioners plan to open bids at 1:30 p.m. July 20.
In light of the COVID-19 pandemic, restaurants are limited by executive order on the number of patrons they may host inside, with much more leeway if guests are seated outside. The governor has stated that outdoor dining may be permitted in the public right of way in order to increase seating capacity so that restaurants can remain profitable. As the road authority for Nobles County, the board needed to approve the use of public right of ways for this purpose.
Schnieder explained that this action does not create an open season or free-for-all on public road dining space, but makes it possible for businesses to apply for permits with their city or township. This allowance will end when the governor lifts his executive order. The board voted in unanimous approval.
Schnieder also proposed the construction of a sand and salt storage building on the site of the Adrian shop. Sourcewell, a government entity that does contract bidding, has streamlined the process by bidding and evaluating on behalf of its members, including Nobles County. Sourcewell has secured a bid from Brightspan Building Systems to construct a sand and salt storage facility, 65 feet wide and 84 feet long, for $198,025.80, or $36.27 per square foot. Comparable projects range from $34.55 to $48.03 per square foot.
An additional $50,000 will be needed for the project in order to pave the inside of the building and the outside work area, bringing the total project cost to around $255,000 ― about $65,000 under budget.
Schnieder noted that building this structure will allow sand and salt distribution to be more efficient during the winter season. The board unanimously approved the bid.
Auditor/Treasurer Joyce Jacobs also brought a number of items to the board for review.
She explained that Nobles County needs to appoint one additional board member for Judicial Ditch 11 and Judicial Ditch 26, both shared with Murray County. Board members selected Commissioner Don Linssen to work with JD 11 and Comissioner Gene Metz to work with JD 26.
Jacobs also presented end-of-year financial statements for the board's review. She additionally noted that by order of the Minnesota Department of Public Safety, Nobles County is currently not offering driving tests, either road or written, and people who need to take either test should go to Marshall. The state is planning to reconsider whether to reopen the Worthington testing center at all; that would take place closer to the end of the summer.
A number of vacancies persist on several county boards, committees and commissions, said Heitkamp. Although Mike Harmon had applied for a vacancy on the planning advisory committee, it was determined that he may not serve in that capacity due to the fact that he is also a member of the Zoning Board of Appeals. There are already two people who serve on both boards, and another is not allowed.
The county has been working for a number of years to alleviate high water levels in the Herlein-Boote slough. Staff determined that the water levels are now under control, and the county's water attorney wrote a letter indicating that the county can close discussion, research and action within the slough.
Commissioners had strong reactions to this idea, some agreeing that it's time to be done and others citing concern that officially closing efforts would hinder the county from intervening in any future problems in the Herlein-Boote slough. Ultimately, they chose to table the item and asked that the water attorney draft a new letter in support for continuing the project.
In other county board news:
Excellence in Performance awards were given to Katie Groen, eligibility worker, and Michelle Ebbers, public health nurse supervisor.

The board approved the termination of a professional service agreement with Gary Spaeth for assessing services in Adrian and Summit Lake Township. The contract was up for renewal, and County Assessor Valerie Ruesch indicated that her office can handle those assessments going forward.

The library page position in Adrian was reclassified from ⅖-time to ⅕-time.

Board members approved a COVID-19 preparedness plan.