Former Southwestern Youth Services business manager accused of theft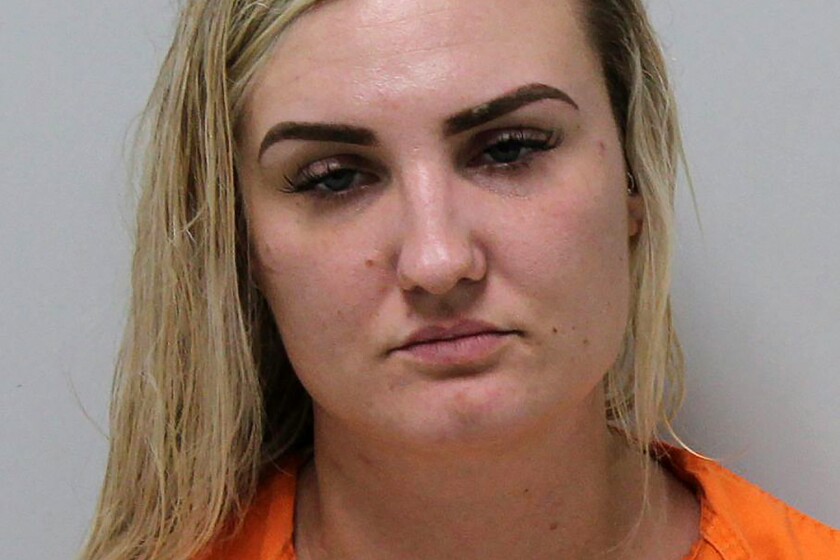 MAGNOLIA — A Hardwick woman is accused of stealing nearly $13,000 from Southwestern Youth Services in Magnolia.
Amber C. Shaw, 28, was arrested earlier this week and charged in Rock County District Court with felony theft, which carries a maximum penalty of 10 years imprisonment, a $20,000 fine or both.
Shaw, who served most recently as the business manager of the juvenile male rehabilitation center, was fired from her role in May after payroll discrepancies were discovered by upper management. According to the criminal complaint, Shaw used her role as the business manager to pay herself more by manipulating her paid time off (PTO) accrual from 4% to 5% and not putting in for time she had taken off. She is also accused of putting $100 in her Health Savings Account instead of the $22.50 she was supposed to receive.
Shaw allegedly apologized when confronted during her termination, but told upper management she thought she deserved more pay.
More discrepancies were discovered during a more thorough look at SYS' books. The most significant, the complaint states, was a $5,000 check from a county that was reportedly deposited into the wrong account. Last December, Shaw allegedly wrote out a $5,000 check for cash from that account. An additional six, $500 checks for cash were written from the same accounts.
A director of SYS said Shaw should not have been writing checks for cash from those accounts. Shaw is also accused of switching the accounts so two other users would no longer have statements mailed to them. After her termination, Shaw allegedly contacted the bank to have that setting changed.
A forensic accountant was hired to review SYS' financial accounts. The accountant discovered payroll discrepancies in the amount of $12,966.17.
In an interview with law enforcement, Shaw said she would write out checks for cash each week for students. Regarding the $5,000 check, Shaw told an investigator that she wrote the check for weight equipment that was purchased from Craigslist. The seller requested cash, she claimed.
Shaw claimed the cash she had obtained from SYS' checking account was later deposited into another SYS account at another bank. She said there should be deposit records at the bank, but that was inconsistent with upper management's report or the findings of the forensic audit, the complaint concludes.
Shaw's conditional bail was scheduled at $3,000 and her unconditional at $10,000.