50th Anniversary King Turkey Day Race Team chosen and ready to steer Paycheck to victory
The 2022 Great Gobbler Gallop will be the 50th turkey race, pitting Worthington's Paycheck against Ruby Begonia of Cuero, Texas; and the 83rd King Turkey Day.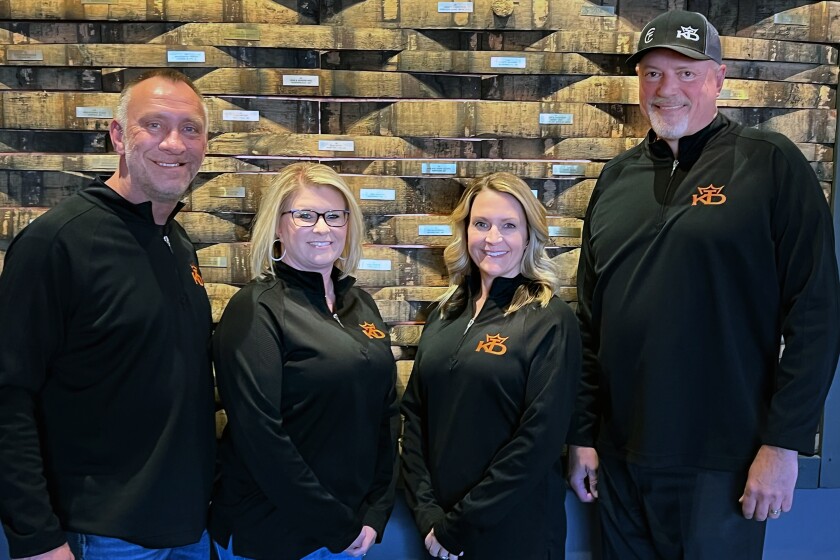 We are part of The Trust Project.
WORTHINGTON — A topflight team of turkey trainers has been tabbed for the 2022 Great Gobbler Gallop, led by rookie Captain Jason Johnson and rounded out by two experienced turkey handlers and a dedicated coach.
"We're looking forward to an exciting race this year," Johnson said. "It's actually the 50th annual turkey race."
Traditionally, past presidents of the King Turkey Day Board of Directors become part of the race team, and as Johnson was president, he is now the team captain. As such, he is not permitted to touch the bird during the race, and provides moral support to the coach and the two handlers.
Paycheck's coach for 2022 will be Doug Tate, president and CEO of Worthington Federal Savings Bank, who also coached the team in 2021. The coach is the person who sets the turkey down at the beginning of the race and then follows, while the turkey handlers guide the bird down the path.
Returning to the Great Gobbler Gallop is handler Genny McCuen, a real estate broker/owner, who served multiple terms on the KTD board. Dawn Teerink, who teaches first grade at Prairie Elementary, will also serve as a turkey handler this year.
"We're hoping to avoid the bird flu, number one, and second of all, we're hoping that our super secret bird raiser is going to feed our bird some good food, and keep him healthy," Johnson said. "And maybe some steroids or two, if we can."
Asked if that was legal, Johnson answered "No, absolutely not."
Fundraising for King Turkey Day
Several fundraising events are already in the works for King Turkey Day, which is scheduled for Sept. 16 and 17.
"It's going to be great," said Susanne Murphy, president of the KTD board. "We're celebrating 50 years that we've been racing. It's the 83rd (King) Turkey Day, but the 50th year of racing."
The 2022 KTD Puzzle Tournament will be from 9 a.m. to 2:30 p.m. Saturday, March 26, at the Elks Lodge in Worthington. Snacks and beverages will be available and door prizes will be drawn throughout the day. People may compete in one of three different categories:
Four-person teams will vie to complete a 1,000-piece puzzle, and all teammates must be 16 or older to participate. The entry fee is $50, and a maximum of 30 teams can participate.
Two-person teams composed of one adult and one child aged 4 to 7 can work to complete a 200- to 300-piece puzzle, with an entry fee of $25. Ten teams may participate.
Two-person teams composed of two children aged 8 to 16 will compete to finish a 200- to 300-piece puzzle, with an entry fee of $25. Ten teams may participate.
First prize for the four-person competition is $200 in Worthington Chamber Checks, with $100 for second place and $50 for third. First prize for both two-person contests is $100 in gift certificates and gift baskets, $50 for second place and $25 for third.
Teams must register and pay online at kingturkeyday.org or in person at the Worthington Chamber of Commerce, by 5 p.m. March 18. No late entries will be accepted.
Tickets are also available for the 2022 donkey basketball fundraiser, which will begin at 7 p.m. April 7 at the Worthington High School gym. Tickets are $8 in advance or $10 at the door. Preschoolers enter for free. Meals of a pork sandwich, chips and a cookie are included with the ticket price for the first 400 people.
People can also mark their calendars and sign up for the King Turkey Day Smokin' Gobbler Barbeque Cook-Off, scheduled for July 15 and 16 at the Nobles County Fairgrounds. Competition is limited to 40 teams on a first-come, first-served basis. Official KCBS rules will be enforced, and contestants must cook all four KCBS meats — pork ribs, pork/shoulder/butt, chicken and brisket — as well as turkey. More information is available at kingturkeyday.org.