Brinley Blume and her family raise $5,300 for Down syndrome awareness
Funds from the Worthington Speedway event went to the Worthington Area Foundation.
We are part of The Trust Project.
WORTHINGTON — Brinley Blume, a bubbly, outgoing kindergartener who loves pink and purple, is proud to tell grown-ups she is five years old.
Awards were announced during Friday's annual FORWARD Worthington Extravaganza at Lerma's Event Center.
"They're totally new. They're sophomores, they've never competed in BPA."
Opponents say the move to keep state institutions from hosting drag performances is a violation of free speech and expression.
She can also be proud of what she did last summer, raising $5,300 for Down Syndrome awareness, with the help of her family, the Worthington Speedway and the community.
The funds came from a number of different efforts at the Speedway, where it was tied in with Salute to Ag night, said Adam Blume, Brinley's dad.
He and his wife Maggie, Brinley's mom, thanked everyone who contributed to the fundraiser, including Corey Gronewold and Corey Boehnke, the Nobles County Fair Board through the Worthington Speedway and everyone who helped.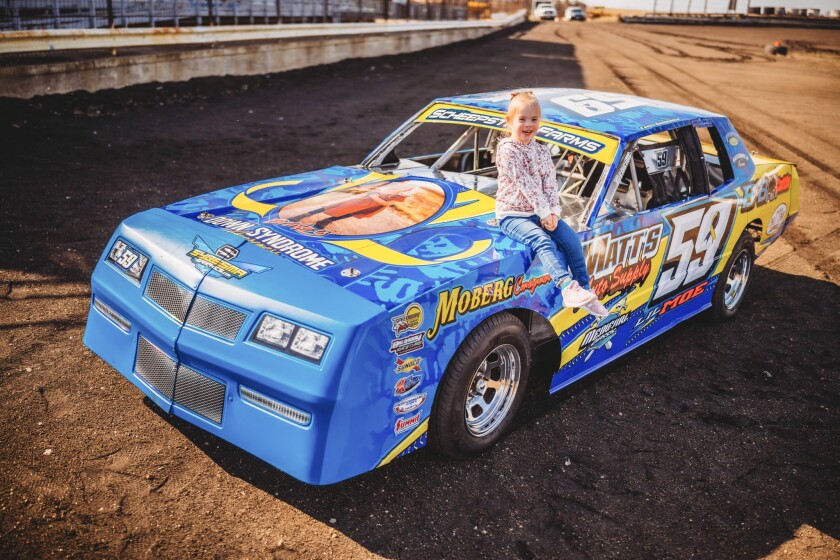 Drivers were able to get extra sponsorships, and drivers Justin and Blake Luinenburg did helmet passes through the stands so crowds could donate to the cause. Racers could also purchase a sticker for $4, and anyone with a sticker who won a race would get an extra $100 — and out of the 100 available, only four were left at the end of the night.
Corey Gronewold did a custom wrap featuring Brinley — her picture with her name emblazoned across it — giving everyone a chance to see her.
Maybe best of all, Brinley got to go to the Speedway that day, and did a presentation during the intermission.
The space for early childhood education programming may be the most impressive of all, with its brightly-colored indoor playground.
The winter formal dance is set for Saturday, capping off a busy week of activities at District 518 schools.
The directory kiosk and the wall design were created with our community and Trojan pride included.
"We were going to let her be the trophy girl," Adam said, but despite the rumbling engines and roaring crowds, Brinley fell asleep before the end of the evening.
Last week, the money raised in her honor was given to the Worthington Area Foundation, which awards grants to local organizations and projects, many of which directly benefit children and the community, said Glenn Thuringer, chairman of the Worthington Area Foundation Board of Directors.
The money will go into the Foundation's general endowment.
Brinley, who has Down syndrome, helped accept the giant check after the school day ended at Prairie Elementary last week.
People with Down syndrome have an extra chromosome, which changes the way the body and brain develop. That in turn can cause mental and physical challenges for them, and according to the CDC, some people with Down syndrome may have other medical problems as well, such as hearing loss or heart defects.
"We've been lucky with Brinley," said Adam, who noted that she's had very few medical issues apart from three weeks in the neonatal intensive care unit when she was born, and a bout with severe pneumonia.
Brinley has two older sisters, Alaina Reitmeier, 18, who attends Minnesota State University Mankato, and Samantha Reitmeier, 17, a junior at Worthington High School, as well as Brinley's other siblings, Brock, 6, a first grader at Prairie Elementary, Bryer, 3, and Breka, 21 months.
Maggie said the family hoped to shine a light on Down syndrome with their Speedway efforts, as she knows there are other District 518 students who have it too.