Child endangerment, threats of violence charges brought against Worthington man
Merino was arrested following a May 26 report of domestic assault.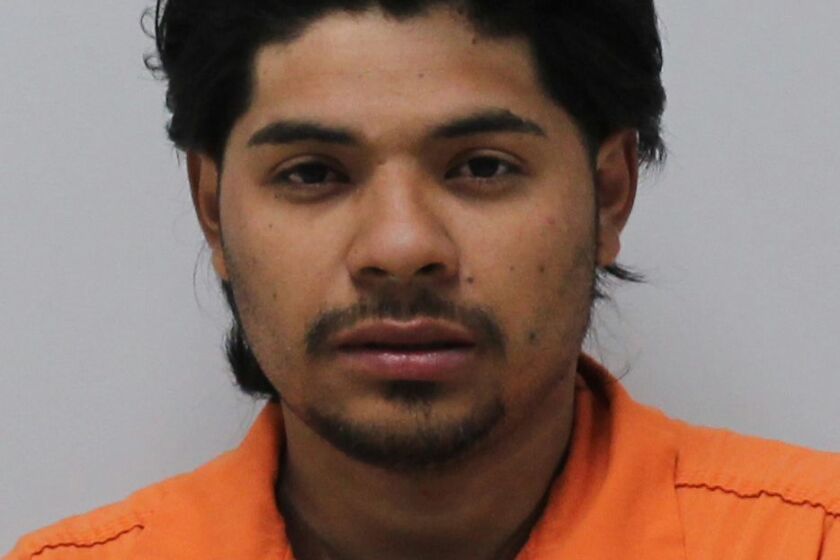 We are part of The Trust Project.
WORTHINGTON — A Worthington resident is charged with a felony count of threats of violence, along with child endangerment, a gross misdemeanor. William Merino, 26, also faces two misdemeanor counts of domestic assault and one count of disorderly conduct.
Rocky Hayes, 47, of Sioux Falls, was charged Jan. 20 with three counts of possessing child pornography, each a Class 4 felony.
The charges stem from a May 26 report in which law enforcement officers were dispatched to a Worthington residence for a report of domestic assault. Upon arrival, the victim spoke with an officer and stated that an ex-boyfriend, Merino, had come into the yard and started yelling and calling the victim names.
The victim went inside the house to get away, but later stepped outside to find Merino was still there, and Merino reportedly again began shouting. The victim threatened to call the cops if he didn't leave.
According to the report, Merino walked around the block before returning to the residence and arguing with the victim, at which point, Merino struck the victim and scratched the victim's face.
The victim's family member became involved in the altercation, and Merino separated from the victim and began to walk away. He reportedly yelled at the victim that he wasn't finished and that he would come back to kill the victim.
When officers spoke with Merino, he denied making any threats but would not answer any other questions. Merino was arrested and transported to the Nobles County Jail.
After Merino was arrested, the victim informed officers that Merino's child had probably been left at his apartment unsupervised. Officers went to Merino's residence and reportedly found his three-year-old daughter. Officers believe she had been left alone for upwards of two hours.
If convicted, Merino faces a maximum sentence of five years in prison and/or a $10,000 fine for the charge of threats of violence. The charge of child endangerment carries a maximum penalty of 10 years in prison and/or a $3,000 fine and all three misdemeanors carry a maximum sentence of 90 days in jail and/or a $1,000 fine. Merino is scheduled to make his initial court appearance on June 6.