Nobles County may hire part-time intermittent correctional officers as 5 full-time spots remain open
No applications have been received for the assistant county attorney position.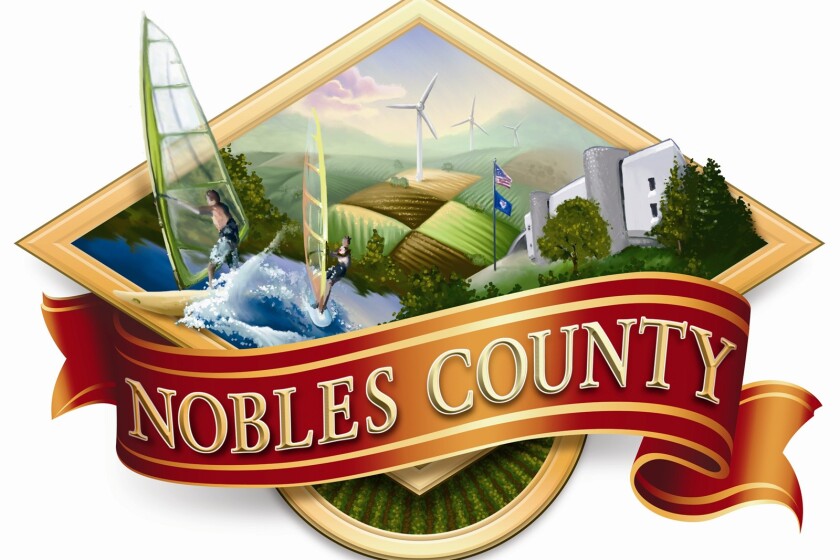 WORTHINGTON — The workforce squeeze in southwest Minnesota isn't over yet, and the Nobles County Jail may hire part-time intermittent correctional officers to help bridge its scheduling gaps, the Nobles County Board of Commissioners Tuesday agreed Tuesday.
Currently, the jail is short five full-time correctional officers, and it's having difficulties getting applicants for those full-time positions.
Nobles County Sheriff Ryan Kruger said that some students in the peace officer program at Minnesota West Community & Technical College could help, and offering part-time positions could potentially be easier to hire and retain.
"Are we going to get these guys properly trained so we don't have any liability issues?" asked Commissioner Justin Ahlers. "Is it cost-effective to train (them) if they're going to be moving on right away, or not?"
"I don't know what other options we have," Kruger answered. "We have to train them."
Kruger said he hoped that some of the students could potentially stay in Nobles County in the future.
Correctional officers aren't the only positions that are proving difficult to fill, however.
County Attorney Joe Sanow said the county had not yet received a single application for its assistant county attorney spot, which officially opened March 22.

Approved a conditional use permit for Ocheda Dairy, Inc., to expand several structures and build two new ones, with a sunset date of Dec. 31, 2027.
Awarded a contract for 107 miles of bituminous seal coating to Fahrner Asphalt Sealers of Plover, Wisconsin, which put in a low bid of $3.88 million. The bid contained a mathematical error with the calculated price being $189 lower, but as there was concern about potential legal issues that could arise if the bid were fixed, commissioners accepted the bid as it was. The highest of the five bids on the project was for $6.47 million.
Awarded a contract for 76 miles of routing and sealing cracks to Lot Pros Inc. of Fergus Falls, Minnesota, with its low bid of $364,791. Four bids were received.
Designated the entirety of its $4.2 million in American Recovery Plan Act funding as lost revenue, allowing the county to use the money for general government purposes. Commissioners will continue to determine how precisely to use the money in the future.
Presented James Timmerman, Public Works, with a Years of Service award for completing 20 years of service.
Gave the March Excellence in Performance Award to Tammy Fishel, income maintenance supervisor, and the MAXIS Team of eligibility workers, who are CJ Kremer, Diane Schettler, Jackie Kramer, Maria Peters, Nan Henning, Sarah Morey, Shelly Beckmann and Katie Johnson.
Unanimously passed a property tax abatement for Lance Rogers and Tami Brink for a property just east of Wilmont, as well as an abatement for Derek and Jodi Erlandson for a property east of Adrian and West of Rushmore.
Approved four grant agreements with the state of Minnesota for replacing eight bridges in the county. The Local Bridge Replacement Program funds will pay for half the costs for seven of the bridges and the entirety of the costs of the eighth bridge.
Approved a bid of $10,237.91 from Adrian Plumbing & Electrical to improve the air lines at the Public Works shop in Adrian, which do not provide sufficient air pressure.