Intermediate School to be included in 40 mph portion of Crailsheim Road, early MnDOT study results say
An early traffic study resulted in a recommendation to raise speed limits along part of the Crailsheim Road corridor, leading dismayed local governments to request a new traffic study.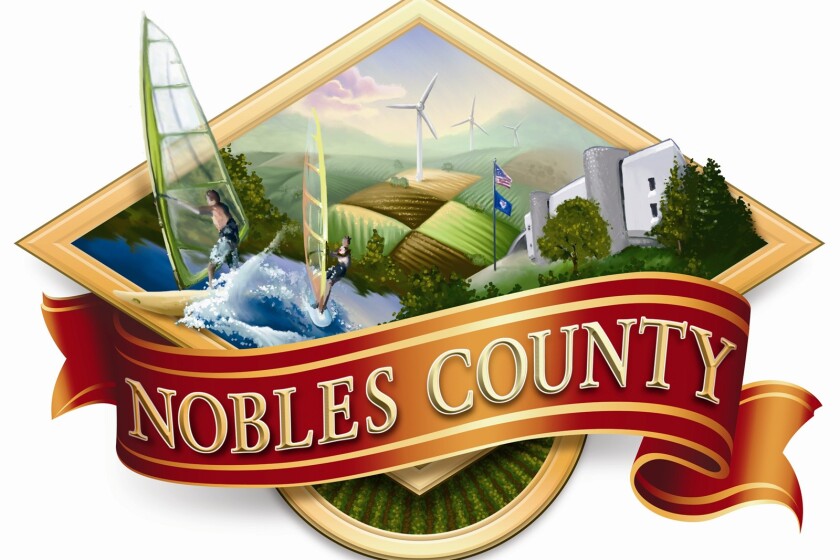 We are part of The Trust Project.
WORTHINGTON — The 40 mph speed limit sign near the Learning Center on Crailsheim Road will be moved south so the lower speed zone will include the Intermediate School, if preliminary results of a speed study by the Minnesota Department of Transportation hold.
The winter formal dance is set for Saturday, capping off a busy week of activities at District 518 schools.
The Nobles County Board of Commissioners meets at 9 a.m. Tuesday in the Nobles County Government Center.
Seven interested parties attended a recent meeting for those interested in starting a child care business.
That's what Nobles County Engineer Aaron Holmbeck told the Board of Commissioners Tuesday morning during its regular meeting.
An earlier state traffic study was performed at community request, following close calls and near misses between vehicles and pedestrians near Worthington Middle School, causing one school board member to dub the Crailsheim Road-Oxford Street intersection "Armageddon Corner." That study resulted in a recommendation to raise speed limits along part of the Crailsheim Road corridor, leading dismayed local governments to request a new traffic study.
While MnDOT controls speed limits, the county implemented a school zone that goes into effect at the beginning and end of the school day, requiring drivers to further slow down.
Holmbeck said the state is finalizing a study "that is something that I feel is appropriate," and noted it's been a long process that has included a lot of communication back and forth between the officials.
In an unrelated matter, Commissioner Gene Metz asked Holmbeck how the Public Works budget was affected by the repeated winter weather events.
"It's a bad year. It's really bad, and we're only halfway through," he answered.
Awards were announced during Friday's annual FORWARD Worthington Extravaganza at Lerma's Event Center.
If convicted, he faces a maximum sentence of no more than five years in prison, a $10,000 fine, or both for each of the charges against him.
If convicted, he faces a maximum sentence of five years imprisonment, a $10,000 fine, or both.
In other news Tuesday, the board:

Honored eligibility worker Diane Schettler, in Nobles County Community Services, who is retiring after more than seven years with Nobles County.
Recognized Stacie Golombiecki, Community Services director, and Darci Goedtke, Community Services deputy director, with the December Excellence in Performance award.
Approved a professional services agreement with Meghan Mohs for consultation and facilitation work with the Adult Residential Crisis Stabilization Center, not to exceed $40,000. Nobles County hopes to have the facility doors open in early 2024.
Approved an agreement with Des Moines Valley Health and Human Services for $55,700 for its work serving as a fiscal host for the Southwest Minnesota Adult Mental Health Consortium. The funds will come from the 18-county consortium's grant funds, with no cost to Nobles County.
Approved a $35,000 grant agreement with the Minnesota Department of Health to advance health equity and increase "the social connectedness in everyone in our community which will assist in breaking down the barriers for access to services and make our community a place for all to thrive."
Agreed to support an application for Day Support Services licensure for Hope Haven/The Achievement Center. The Minnesota Department of Human Services is transitioning home and community-based services away from paying people with disabilities a sub-minimum wage. Hope Haven/TAC intends to expand its services to include Day Support Services, which they feel would be "ideal for individuals who enjoy working part-time or are nearing retirement" and would allow them to "receive meaningful experiences in addition to or as an alternative to working at minimum wage."
Allowed Community Services flexibility in filling a vacancy in its Adult Services Unit that was occupied by a public health nurse with either social work or nursing staff, as the county has been unable to fill the position for several months.
Appointed Nicole Reiter to the Health and Human Services Advisory Committee.
Approved a clinical practicum program agreement between the University of Nebraska-Omaha and the Nobles County Library, allowing for a student clinical practicum experience while obtaining assistance for the library. There will be no cost to the county.
Approved a one-year service agreement for county HVAC with NAC Mechanical and Electric Services for $28,992, up from $26,848 in 2021 and 2022. The services required will increase with the inclusion of the county's data center cooling system.