Nobles County's cash balance increases $4.7 million in 2022, to nearly $38.8 million
"We sent out delinquent letters Jan. 1, and we got a lot of those payments in," Jacobs said. "We get a lot of people that paid because they don't want their name in the paper."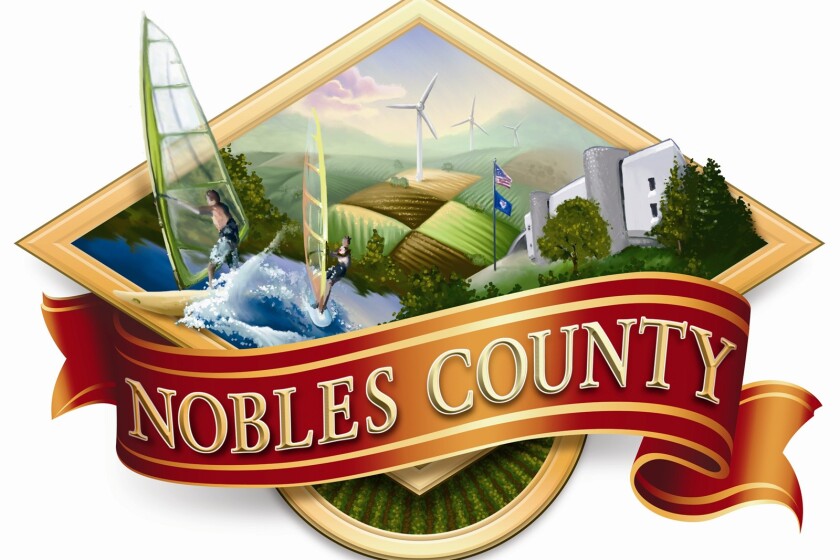 WORTHINGTON — Nobles County Auditor-Treasurer Joyce Jacobs presented year-end reports to county commissioners on Tuesday, including a recap of unpaid 2022 real estate taxes that, as of Dec. 31, totaled more than $88,102.
"... Why didn't we table the discussion on something that they came forward with and said at the very beginning, 'we've never done this in Nobles County before,'" Carol added.
"It's a great school, it's almost like a family. I really connect with these kids here. I just have a lot of love in my heart for these kids."
"I've not had one person talk to me and say 'Boy, that's a huge safety concern. We need to spend a bunch of county funds to improve that.'"
"This delinquency is just for 2022; we have more that go back, of course," Jacobs told commissioners, adding that the amount only reflects what is owed to the county. Other taxing districts noted on residents' property tax statements, such as a school district, city or township and watershed, are also owed money as a result of people not paying their property taxes.
In addition, the county has yet to receive more than $11,600 in special assessments, and more than $6,300 in mobile home taxes from 2022.
"We sent out delinquent letters Jan. 1, and we got a lot of those payments in," Jacobs said. "We get a lot of people that paid because they don't want their name in the paper."
A list of delinquent taxpayers published in The Globe on March 8.
Jacobs also reported on year-end cash and investments as of Dec. 31, 2022. The county had a cash balance of $38,771,092 at the end of 2022, which was $4.7 million higher than Dec. 31, 2021. She also reported that she cashed out a number of the county's certificates of deposit in 2022 and moved those funds into a money market account to earn more interest.
"We're doing very well with investments right now," Jacobs said.
Commissioners approved both the cash and investments report and the collateral report.
In other action, the board:
Food vendors open daily at 11 a.m. Friday through Sunday.
Food vendors to open at 11 a.m. Friday at Worthington's Sailboard Beach.
"Just come down and bring the kids, and we'll have some fun activities planned," Holinka said.
Approved an updated resolution to continue participating in the national opioid settlements after the memorandum of understanding with the Association of Minnesota Counties was amended. The original resolution was approved by the county in 2021.

Settlement dollars will continue to be split 75% to local governments and 25% to the state, and payments will be made directly to local governments.

The MOA applies to all future opioid settlements to reduce future paperwork.


Adopted the Des Moines River Watershed comprehensive watershed management plan, following Minnesota's Board of Water and Soil Resources approving the plan on March 13. With the adoption of the plan, implementation can begin for the areas identified in Nobles County. The plan will be in place through 2032.
Recognized custodian Verle Prinzing on his retirement after 43 years of service to Nobles County.
Authorized the county's land integration committee to expend up to $3,000 to purchase books for the recorder's office.