Nobles County approves moratorium on sale of edible cannabinoid products
Ebbers requested an interim ordinance banning the sale and distribution of those products to give local public health, law enforcement and school districts time to address the issue.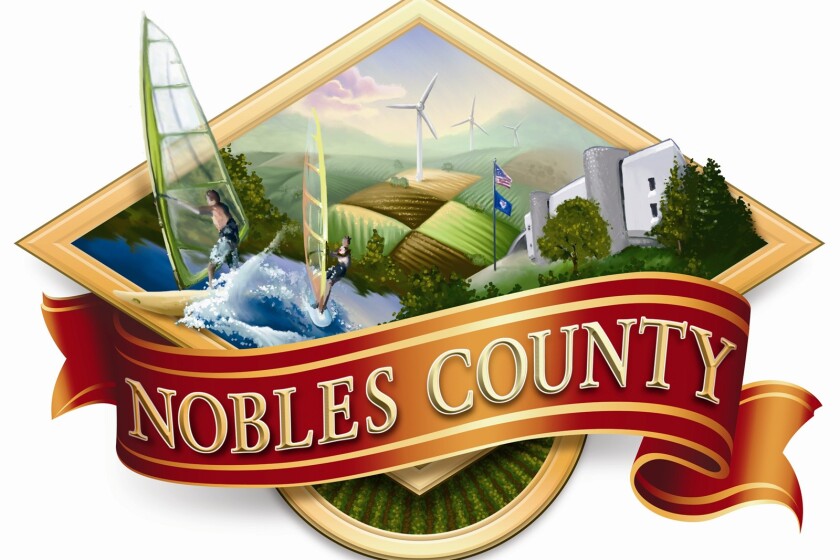 WORTHINGTON — Nobles County Commissioners approved an interim ordinance placing a moratorium on the sale of edible cannabinoid products on Tuesday morning, noting that the temporary prohibition takes effect within 48 hours of approval.
For incidents recorded the evening of March 21 through the early evening of March 24.
The matter was tabled during the March 13 meeting of the Worthington City Council, due to new information from MnDOT that had come up after the commission had recommended approval of the permit.
"I really hope that they find someone that really sees the Learning Center as the gem that it is. Someone who really has a heart for serving the students and the families."
That means by the end of this week, two businesses in Nobles County that sell the products will be told they can no longer do so.
Michelle Ebbers, Nobles County Community Health Services Administrator and Public Health supervisor, explained to commissioners that the use of edible cannabinoid products is currently being debated at the state legislature. She requested an interim ordinance banning the sale and distribution of those products to give local public health, law enforcement and school districts time to address the issue.
Unlike regulations that govern alcohol and tobacco, the use of cannabinoid products is in large part unregulated, she noted.
Meanwhile, 3.8 million Americans ages 12 and older nationwide have reported using cannabis in the past 30 days, with 49.6 million Americans using it in the past year.
Ebbers noted that research has found cannabis use during adolescence — especially of products high in THC or when use is heavy, is associated with suicide attempts, high school drop-out, higher likelihood of use of other illicit drugs, mental health impairment, elevated risk for addiction to THC, impaired driving and deficits in memory and learning.
Also on Tuesday, commissioners appointed Bob Paplow and Chris Dybevick to represent the full board in meetings with the Library Board for continued discussions on potential renovation to the War Memorial Building that houses the Nobles County Library and Nobles County Art Center.
Commissioner Gene Metz said the two groups have to come together in mutual understanding, and Commissioner Justin Ahlers agreed, initially suggesting the full board of commissioners meet with the library board.
"That's the only way we're going to iron this issue out," Ahlers said.
Having two full boards — 10 people — together, however, was a concern, leading to the decision to appoint two commissioners to meet with the library board.
That's when discussion turned to the library meeting with architects to discuss renovation options.
Globe Photojournalist Tim Middagh was on the hunt for the first robins of the season, and he found them.
"I feel we should hold off on all new projects and see what happens with the referendum."
Follow the Globe Minute, our twice-weekly Worthington news and weather podcast, on Apple, Spotify, or Google Podcasts!
Ahlers said he wanted blueprints with pictures, and said a consultant needs to be hired.
Paplow, who already sits on the library board, also raised the issue of renovating versus building new, saying Library Director Beth Sorensen isn't sure renovations will provide the space they need.
"The idea with a new library, I think we can settle that issue — we're not going to do it," Ahlers said. "We're updating the library."
Ahlers went on to say updates will take the library 20-30 years in the future, and the current board of commissioners will no longer be seated. He also noted that he's never heard the Friends of the Library say how much they are willing to contribute to a new library, and said perhaps a donor would step forward for a new library, just like what happened with the Nobles County Historical Society.
In other action, the board:

Approved final payment of $184,908.29 to Fahrner Asphalt Sealers, LLC, for the 2022 county-wide seal coat project.
Authorized Nobles County Public Health to contract with speaker Tim Gabrielson to present a program May 17, at Worthington's Memorial Auditorium, focusing on mental health and resiliency. The $8,850 cost, which includes the speaker's fee and venue rental, is funded through a $134,750 COVID Workforce Development Grant awarded to the agency.
Authorized the advertisement for bids for two bridge replacement projects — one on CSAH 6 and the other on CSAH 19. The existing timber bridges will be replaced with 3-span continuous concrete slab bridges. The work is scheduled for late summer, with substantial completion by late spring or early summer 2024. Bid opening will be 1 p.m. March 28.
Authorized the advertisement for bids for 2023 crack sealing and seal coat projects throughout the county. The bid opening was set for 2 p.m. March 28th. Approximately 50 miles of County State Aid Highways are in need of crack and seal coat surface treatment. The work will be funded from the county's CSAH construction account.
The District 518 Board of Education approved changes in employment for many employees at its March 21 meeting.
The Sioux Falls-based company picks up fruit at farms and orchards across the country and delivers it directly to communities in 16 states.
We currently have positions open including K-12 teachers, school psychologists, speech and language pathologists, paraprofessionals, custodians and food service staff at all ISD 518 facilities.
Approved plans for county-wide crack sealing and joint leveling projects on County State Aid Highways and county roads. Approximately 50 miles of contracted work will be completed, with local construction dollars funding the work.
Recognized Erin Top, juvenile restorative justice agent with Rock-Nobles Community Corrections, for 15 years of service to Nobles County.
Approved township road allocations, totaling $546,841, to be distributed to township treasurers by March 1.
Authorized payment of $2,859 to Dirt Merchant Inc., Mankato, for work on Nobles and Jackson County Judicial Ditch 9.
Voted to discontinue wi-fi hotspots through MVTV Wireless at eight sites throughout Nobles County. The service had been in place for the past five years, but usage has dropped off considerably as more people have internet access.
Approved hiring an individual to fill an assistant county attorney 1 opening in the Nobles County Attorney's Office. Meanwhile, the county will continue to contract with Eckberg Lammers during the individual's six-month probationary period.
Voted to rescind the Juneteenth holiday in 2023 for county employees, as legislation at the state notes the holiday will not become state law until Aug. 1.