Nobles County Board considers internship program to help with workforce issues
"The thought is that by bringing those college students back to the local area, they'll likely choose to work here and then build their families here as well."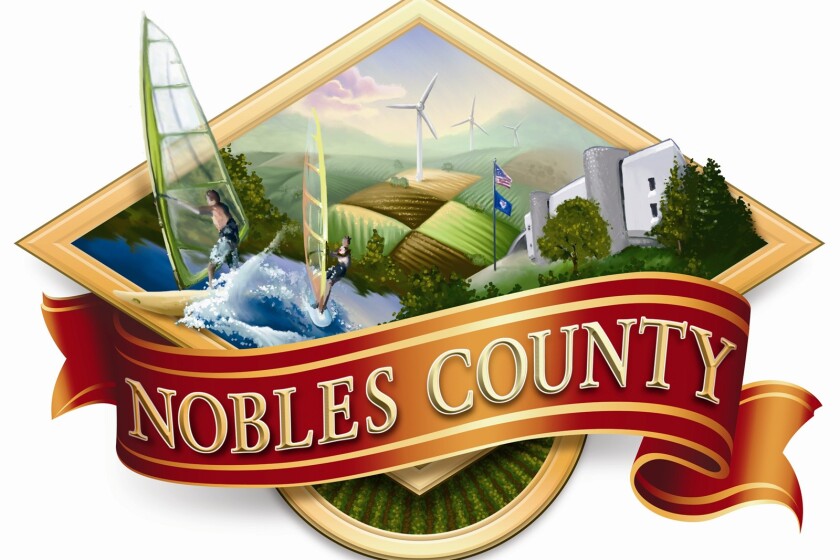 We are part of The Trust Project.
WORTHINGTON — As it continues to explore the idea of a "Grow Your Own" internship program that could help alleviate some of the area's workforce shortage, the Nobles County Board of Commissioners Wednesday learned about Martin County's internship program.
Commissioners opted to raise their $20,816.34 pay by 2.75% for 2023, the same cost-of-living increase all employees will receive, and maintain their per-diem at $150.
The acquisition will enable Forum Communications to expand its coverage in the Sioux Falls market.
Unofficial results are from the Minnesota Secretary of State's office.
"This labor shortage is pretty significant. I can't underestimate that," said Carrie Bendix, executive director of the Southwest Minnesota Private Industry Council. "And also, you know, we do have a net outflow of, particularly, our youth."
Martin County's internship program, which started in 2012, is primarily aimed at college students, bringing them back to town to work with local employers, Bendix said. Those who are age 18 to 25 are eligible, provided they're a resident of Martin County, eligible to work in the U.S., a student in college and in good academic standing.
"The thought is that by bringing those college students back to the local area, they'll likely choose to work here and then build their families here as well," she said.
Martin County set aside $55,000 for the program last year, worked with 14 students and paid them $13 an hour, so about $45,000 of that budget went to student wages.
While the interns could likely get jobs that pay better, the idea is to get them internships in the occupations they're going to college to learn, Bendix said. Studies have shown that students who are really engaged in career and technical education are more likely to stay in the field and in the area, but adding work-based learning to that education increases the number of people who stay, she added.
Students can initiate the process by seeking out internships, but companies can also go to the program and ask if any interns are available. So far all students have been placed in internships related to the field they're interested in.
Follow the Globe Minute, our twice-weekly Worthington news and weather podcast, on Apple, Spotify, or Google Podcasts!
"I think sometimes we lose that concept when we think about what Christmas has kind of become, in terms of commercialism and consumerism, and our interpretation of Jesus as a person now."
The program relies on the businesses to promote their positions to the internships during the program, Bendix said. "A lot of times, it's the business who needs to razzle dazzle a little bit."
Grant dollars from the state and federal government are available to provide work experience opportunities for at-risk students — for example, a student who has a disability, is in foster care, is pregnant or parenting, or isinvolved in the juvenile justice system.
"I think the most difficult part of the program will be finding the students after they have left and gotten to college," Bendix said.
As the meeting was a work session, no action could be taken, but the commissioners expressed interest in having a program similar to the one Martin County has.
In other news Wednesday, the board:

Had a moment of silence for Molly Clarke, a student representative on the Extension Board, who was killed in an ATV accident Sunday.
Learned that the state's new traffic study for the Crailsheim Road corridor has been set for Oct. 10.
Heard that employee health insurance costs had risen by 6%, an update from the previous information that had said it would be 9% "plus or minus 4%." With that information, the county's estimated levy for 2023 would be an increase of around 6% compared to last year — but that number has yet to be finalized.
Received updates on county road and bridge projects, and expressed concern about the number of railroad crossings that had been simultaneously closed by the railroad itself as it completed work on them. Commissioners discussed the possibility of charging the company for shutting down the crossings, as they wanted to ensure first responders could get where they needed to go.
Recognized Correctional Officer Michelle Lowe for 10 years of service with the county.
Heard that a Minnesota state statute had been put in place requiring counties to put supplemental information in the Truth in Taxation materials, which poses difficulties as not all of that information has yet been finalized. The county will do its best to include all the required information and direct people to the website for the rest.
Heard from Nobles County Veteran Service Officer James Dunn about the Minnesota Association of County Veteran Service Officers conference he attended recently and encouraged him to bring back Government Day, in which students visited the Government Center.