Nobles County Commissioners consider giving some of $4.2 million in federal ARPA funds to local cities
While no decisions were made, board members each expressed interest in projects to fund and there was some consensus on a few of them.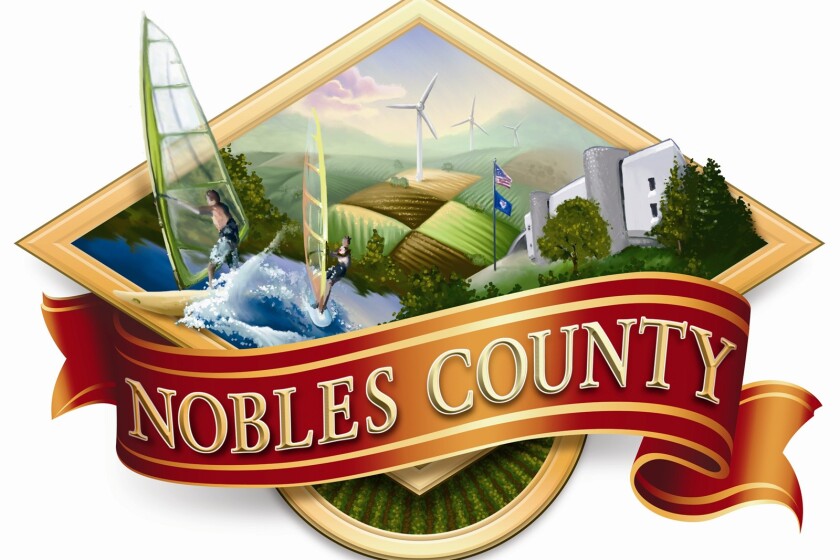 WORTHINGTON — The Nobles County Board of Commissioners continued to sort through the list of capital improvement projects it could spend the $4.2 million in federal American Rescue Plan Act money on during a work session Wednesday.
While no decisions were made, board members each expressed interest in projects to fund and there was some consensus on a few of them, including generator, boiler and HVAC replacements, media upgrades to the county board room and replacing LED lights at the Prairie Justice Center.
Additionally, commissioners agreed that County Administrator Bruce Heitkamp should send messages to each city in the county, incorporated and unincorporated, asking how they would spend it should the county decide to distribute a portion of its ARPA funds equally among the cities.
Commissioner Justin Ahlers suggested putting some of the money toward addressing the workforce shortage in southwest Minnesota.
"I really believe we need a grow-your-own program with this money," said Ahlers, who advocated putting "at least a million dollars" toward it.
While he initially thought of health care occupations in need of workers, he said, the county is also in need of engineers, carpenters, electricians, plumbers and heavy truck operators. Ahlers praised the efforts of District 518 and Minnesota West Community & Technical College toward a grow-your-own program for teachers, as well as the Southwest Minnesota Council of Mayors' workforce program.
Commissioner Bob Demuth Jr. said that money was already available for prospective nurses, welders and truckers, but that very few people seem interested in those jobs. He said he felt there was already enough money being thrown around.
Demuth said he would like the county to allocate some of its funds toward projects cities and other water and wastewater organizations had requested money for, stating that he felt not doing that could become a "commissioner killer" in future elections.
All of the commissioners agreed they wanted to distribute the money fairly. They will continue to discuss the matter at future meetings.
In other news Wednesday, the board:

Heard an update on the Plum Creek Library System from its director, Elizabeth Hoffman.
Listened to James Dunn, Nobles County veteran service officer, speak about some of his efforts to reach more veterans in the county, including creating QR codes that will bring veterans directly to his page on the county website. Dunn has added a monthly newsletter to the website, and plans to add more resources to the site in the future.
Received information from Public Works Director Aaron Holmbeck about some of the Highway Department's projects. County crews are working on crack sealing, and other crack sealing and seal coating projects will be completed by the end of the summer. Plans for revamping the intersection of Nobles County 10 and Nobles County 35 near Worthington Middle School have been sent to the state for review, Holmbeck said. He said he was hoping the project could be approved and have a bid date of June 1.
Discussed continuing the Nobles Home Initiative tax abatement program, which is intended to provide incentives for constructing new owner-occupied and rental residential housing units in the county. A review of the program's guidelines and of input from local governments will begin this spring, with consideration toward potentially renewing the initiative.