Nobles County extends tax abatement program to encourage construction of new homes
Commissioner Gene Metz asked fellow board members if they thought the program should have an upper dollar limit on what applicants could get a tax break on. He said there were several $800,000 to $1 million homes being built in his district.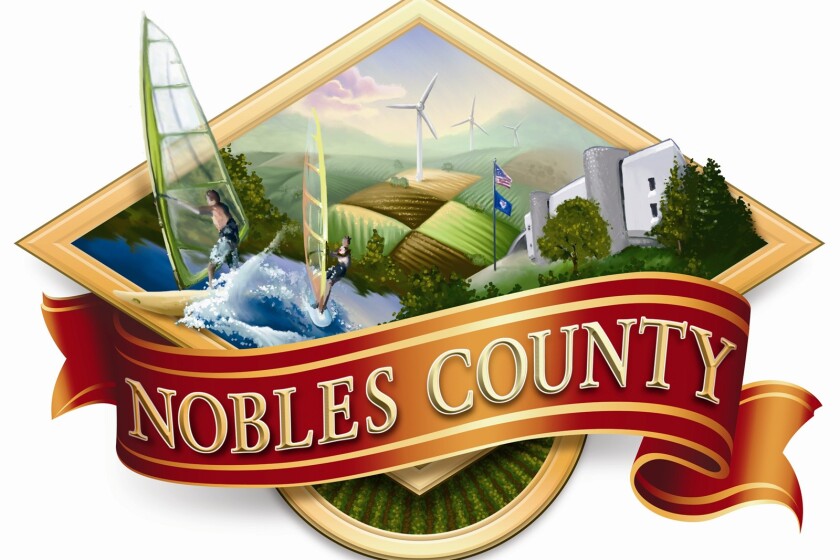 We are part of The Trust Project.
WORTHINGTON — Nobles County commissioners voted during a special meeting Wednesday to continue the Nobles Home Initiative, an incentive program to spur new home construction by offering tax abatement on the new construction for five years, through 2027.
For incidents recorded the evening of Feb. 3 through the early morning of Feb. 7.
NCHS director Beth Rickers will lead a program about the Victorian language of flowers and Valentine's Day traditions.
The sunset paints a vibrant sky behind the birds.
The program was set to expire at the end of this year.
The county's action is likely to lead to other cities and school districts within Nobles County voting to do the same.
"It's time to get this out to our cities and schools so they have an opportunity to vet it out if it requires a meeting or two," said Nobles County Administrator Bruce Heitkamp.
Worthington City Administrator Steve Robinson, who oversees the program for the city and county, said the primary edit made to the existing program was a better description of how the abatement amount is calculated.
Nobles County Auditor-Treasurer Joyce Jacobs raised a couple of questions with the application process, specifically with wording about construction of buildings to house four rental units. Rental units do not receive their own parcel ID number, but rather one number is assigned to the building. She sought clarification in the language, and commissioners agreed to remove the word "rental" from the form.
Jacobs also sought to define how many years the tax abatement should be in place for construction of multi-family housing units. The existing program states it is open for discussion on a case-by-case basis.
"My initiative here is to promote market-rate apartment building," Robinson said. "Anything we can do to spur development of more rental housing is benefitting us all."
Robinson said the case-by-case wording is important for projects that may be eligible for tax-increment-financing, and in essence leaves that option available for contractors.
Also amended in the 10-year-old program is that housing must start within one year of application approval. This change was made in consideration of the ongoing delays in getting construction materials and being able to start a project.
Commissioner Gene Metz said when Nobles Home Initiative began, he heard complaints from spec builders about potentially sitting on new homes for two years. With the existing housing crunch, that hasn't happened. However, Metz asked fellow commissioners if they thought the program should have an upper dollar limit on what applicants could get a tax break on. He said there were several $800,000 to $1 million homes being built in his district.
Other commissioners at the table voiced their disinterest in that idea.
Metz then asked if it was OK for an NHI applicant to sell their home after five years and then access the program again to build another new home — essentially getting their home tax-free for more than five years.
Both Commissioner Bob Paplow and Ahlers said that was OK, because the applicant was creating homes that will be around for years to come and generating more tax revenue.
Attendees will be able to sit in on presentations and receive overdose response training on Thursday, at the Worthington Event Center.
Those who value education are attracted by strong public libraries, which is why professionals ... are drawn to communities with up-to-date, attractive libraries....
Unpacking is set for later in the week, with the facility scheduled to open to the public on Feb. 13.
Heitkamp said since the Nobles Home Initiative was created nearly 120 new homes have been built in Nobles County. That's more than double the previous trend of six to seven new homes being built annually.
"I would be hard-pressed to say the Nobles Home Initiative isn't the main (reason)," Heitkamp said.
Phased retirement program discussed
Human Resources Director Sue Luing presented commissioners Wednesday with the option to implement a phased retirement program for county employees.
Luing said the parameters of the program include that the employee be age 62 or older, and reduce their work hours by a minimum of 25% per pay period (they would continue to collect benefits). The primary advantage of the program is to retain employees and their knowledge.
"I think it's a sign of the times," said Commissioner Bob Demuth Jr. "We're looking for unique ways to keep employees or recruit employees. I think we need to look at every alternative we can — I just think we need to get creative."
Community Services Director Stacie Golombiecki said she would probably have some employees who would be interested in the program, but wondered how they would complete their workload if an employee is only working 75% time. Golombiecki already has four staff vacancies in her department.
Commissioner Justin Ahlers asked if it would be better to have someone work 60 hours in a two-week period or zero hours, suggesting the program could retain employees who are considering retirement.
"It can make a big difference to keep that knowledge there," said Commissioner Donald Linssen.
Luing said if employees provided a longer notice, it would also help to get someone hired early and get them trained before the retirement takes effect.
Luing was directed to provide department heads with information and gauge interest in a phased retirement program.
In other action, the board:

Approved the recreation of a deputy county attorney position, which was last used when Judge Gordon Moore served as a county attorney. With the implementation of the title, attorney Braden Hoefert, who has 10 years experience in the county attorney's office, was approved by commissioners to be the new deputy county attorney, effective Nov. 1. Nobles County still has two vacancies within the county attorney's office.
Received an update from Community and Economic Development Associates representative Joshua Schuetz and Community Services employee Angie Kopplow on the progress being made with the Nobles County Child Care Project.
Part 2 of Staff Writer Mikkel Pates' reflections on a 44-year career at Agweek focuses on the 1980s farm crisis.
Commercial farmers in Nebraska, the Dakotas, and Minnesota start using drones for spraying, seeding.
I've written many stories over my journalism career about farm injuries and the importance of having first-aid kits in farm shops and tractors, and I plan to start practicing what I'm preaching.
Both Schuetz and Kopplow have visited smaller communities within Nobles County to look at potential facilities where childcare could be offered. They looked at sites in Adrian, Rushmore and Round Lake, with some buildings identified as possibilities.
"We're trying to get ideas from providers — what do they need," said Schuetz. "We do need to do as much as we can to keep our childcare providers. Half of them are within that retirement age.
"To increase the number of providers is going to be an increasing focus of this project," he added.
Kopplow said they have applied for a grant through the Department of Employment and Economic Development, and should learn Monday whether they received the grant.

Recognized Dispatch Supervisor Nancy Veen for 26 years of service. Veen retires Oct. 31. Considered a city of Worthington employee, she provided dispatching for law enforcement and emergency responders throughout Nobles County.
Learned that beaver dams continue to cause problems in the county's open ditch systems, according to Ditch Systems Coordinator Zach Reker. Reker provided the board with an update on the progress for redetermination of benefits on county ditch systems.