Nobles County Jail to get a new intercom system
"We do need to replace it, it's a safety issue for our employees, for our jail staff," said Nobles County Sheriff Ryan Kruger.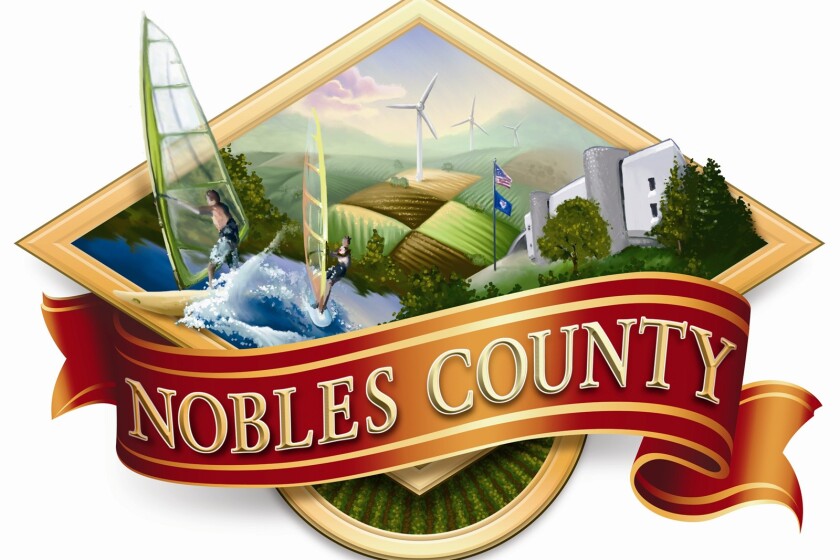 We are part of The Trust Project.
WORTHINGTON — The intercom at the Nobles County Jail will be replaced, after several attempts to repair or use parts from another controller to fix it failed, the Nobles County Board of Commissioners decided Thursday.
No decisions were made, nor votes taken on the matter, as Tuesday's meeting was a work session only.
"We've been really fortunate as far as equipment goes. Things break when it gets cold. The guys have been really good about being careful."
An early traffic study resulted in a recommendation to raise speed limits along part of the Crailsheim Road corridor, leading dismayed local governments to request a new traffic study.
"We do need to replace it, it's a safety issue for our employees, for our jail staff," said Nobles County Sheriff Ryan Kruger. "And for our teammates. They need to get ahold of the folks outside. They have a difficult time doing that."
Staff can still see that someone is pushing a button but beyond that, it's difficult to communicate, he said, requesting that something be done "sooner rather than later." Inmates are having a difficult time contacting correctional officers for assistance or for emergencies, and staff cannot identify persons entering the main part of the jail.
Midwest Alarm had made several repairs to the 20-year-old system and had even attempted to use parts from the controller in the Kids Peace portion of the building to fix the intercoms in the jail's pods, but the effort failed. Given the system's age, finding replacement parts is difficult and when found they may not work.
Two bids were received for the project, and Midwest Alarm's bid of $134,422 was accepted. The cost will be paid out of the county's building fund.
The expense was not included in the 2023 proposed budget, as it was not expected.
In other news Thursday, the board:
Schomacker has signed onto a bipartisan proposal to leverage federal dollars to help replace lead water pipes throughout the state.
"Our staff has done a great job integrating social and emotional learning curriculum, allowing students to engage in meaningful conversations and activities."
Whether you farm or work with farmers, this program is a great opportunity to hear the latest University-based research and information about corn, soybean and small grain production.
Agreed to continue its professional service agreement with Community and Economic Development Associates to manage its efforts toward expanding child care services in Nobles County, at the cost of $81,642. Grant funding will be used to pay for the services.
Approved changes to the Nobles County Planning Commission, reducing its size from 11 members to seven and allowing its members to also serve on the Nobles County Board of Adjustment.
Welcomed Emily Erickson, the new Nobles County environmental specialist, a position commonly referred to as "feedlot officer."
Congratulated Nobles County Assessor Valerie Ruesch on 35 years of service to the county, as well as Sharon Heidebrink, assessment technician, for 10 years of service to the county.
Accepted a $622.86 Department of Human Services grant for its adult protection services program.
Approved reimbursing the city of Adrian $90,909.09 for its storm sewer projects. The Nobles County board allocated that amount of funding to 11 of its communities after receiving it as a result of the American Rescue Plan Act.
Accepted a grant agreement with the Board of Water and Soil Resources for $18,600, which will be used to assist in implementing septic systems in the county.
Approved a request for tax abatement through the Nobles Home Initiative for Jeremy and Kasey Nelson, for a parcel in the Brewster area.
Approved a contract with Heather Flynn as law library custodian.
Approved a two-year extension to the county's contract with Eckberg Lammers for prosecution and training services at a cost of $26,000 a month in 2023 and $27,040 a month in 2024. The county still has not received any applications for its open assistant county attorney position.
Authorized updating the Nobles County All Hazard Mitigation Plan, which will cost approximately $52,000. The Federal Emergency Management Agency will pay for $39,000 of the project and Nobles County will be responsible for the remaining 25% through a local match in staff time put toward planning, collaboration, review and implementation of the plan.
Approved an additional $130 per pay period for environmental assistant Licia Keninger to take on the duties of the cost accountant in the Public Works department, until a new cost accountant can be found.