Nobles County ponders how to use its $4.2 million in federal ARPA funding, with 16-plus possible projects
"All the projects are important to all of them, but we don't have the money to do all that. So how do you pick and choose?"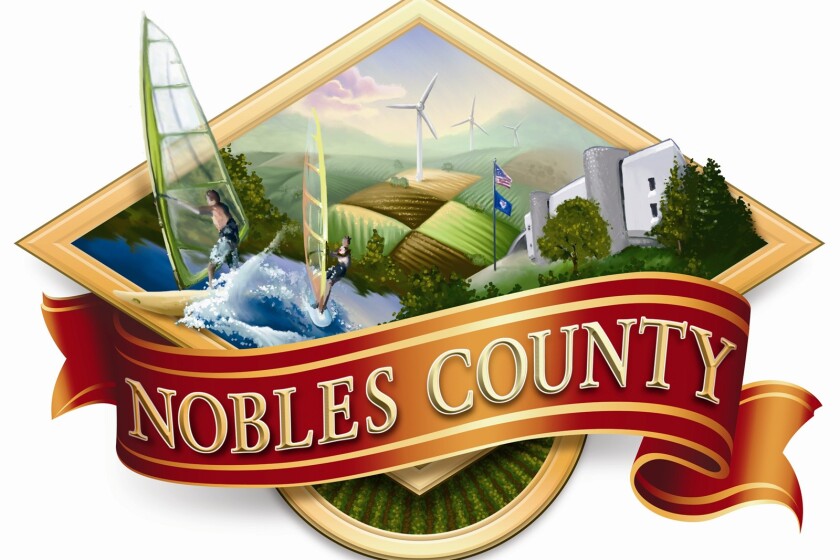 WORTHINGTON — With $4.2 million in American Recovery Act Plan money to allocate, the Nobles County Board of Commissioners has begun the process of deciding which of the 16-plus requests — totaling $30 million — in local projects it should grant, if any.
A broadband project previously chosen to receive $2 million of the county's ARPA funds is not eligible for it, but could be paid for through the county's wind production tax instead.
That means all $4.2 million is still available for projects, provided they meet ARPA requirements.
"If you give to one, how can you say no to the rest?" said Chairman Donald Linssen during Wednesday's board work session. "All the projects are important to all of them, but we don't have the money to do all that. So how do you pick and choose?"
"It's kind of like when you go to the fair with kids," said Commissioner Bob Paplow, noting that you give them a certain amount of money and that's it.
The possible projects are literally all over the map, in Adrian, Brewster, Ellsworth, Leota, Reading and Rushmore, both within Nobles County cities and outside of them. Most of the potential projects to fund are also literally underground. For example, the list includes a water/sewer replacement on Louisiana Avenue in Adrian that would cost $205,000, and a $3 million central mound wastewater system for Reading residents.
Some potential projects seem to have oddly exact project estimates, like the request for new connections to Ellsworth and the surrounding area, at $1,051,875. Meanwhile, a request for water distribution and a Lincoln-Pipestone Rural Water connection for Rushmore has "still planning and no estimate" listed in the "projected cost" column.
The request with the largest price tag is for a $5.6 million wastewater improvement project in Brewster, which is due to Minnesota Pollution Control Agency requirements. The smallest request is for pumps at the Adrian Pump Station, which County Administrator Bruce Heitkamp noted seemed to be on the list twice for $165,000.
Commissioner Justin Ahlers said many of the project requests involved Lincoln-Pipestone Rural Water, and said he felt the board needed more information about those projects.
Commissioner Gene Metz expressed concern that bringing a large number of people onto the Lincoln-Pipestone system could potentially mean less water pressure for existing customers.
Heitkamp suggested an ARPA retreat — a special meeting where commissioners could discuss all of the projects, review them and score them to decide how best to spend the money.
Representatives from the Leota Water and Leota Sanitary Sewer District attended the meeting to float two more potential projects for consideration as well. A township road is being redone, offering the two bodies a chance to remove water and sewer lines from that road. Moving the sewer lines would likely cost around $80,000 and moving the water line would be more than $100,000.
Commissioners seemed interested in the project, and offered helpful suggestions to the Leota representatives for other potential funding sources, as well as people who might be able to help reduce costs.
In other news, the board:

Discussed increasing the per diem pay for citizens' boards, some of which pay $35 to $50. Empty seats on the county's volunteer boards and committees have been difficult to fill.
Heard about county road and bridge projects that will soon go out for bid.
Talked about potentially continuing the Nobles Home Initiative tax abatement program, and the possibility of improving its administration.
Considered possibilities for increasing collaboration with other local governments and agencies.