Nobles County sets preliminary levy at 14%; commissioners hope to reduce it in the coming months
"I'm confident we can work at this, but I don't want to paint us into a corner."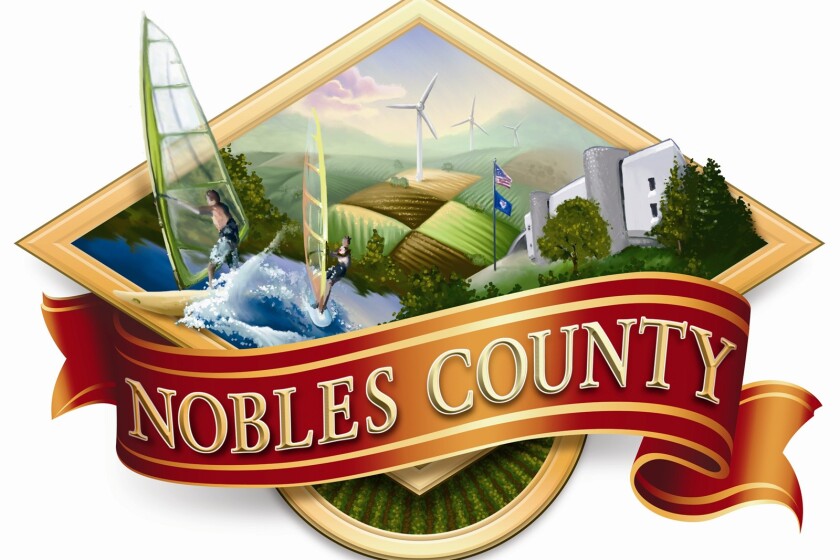 We are part of The Trust Project.
WORTHINGTON — With consideration toward several as-yet-unknown costs, the Nobles County Board of Commissioners on Tuesday set its preliminary levy 14% higher than last year, with the understanding they will decrease it as much as possible before setting the final levy.
An early traffic study resulted in a recommendation to raise speed limits along part of the Crailsheim Road corridor, leading dismayed local governments to request a new traffic study.
The winter formal dance is set for Saturday, capping off a busy week of activities at District 518 schools.
The Nobles County Board of Commissioners meets at 9 a.m. Tuesday in the Nobles County Government Center.
"I'm confident we can work at this, but I don't want to paint us into a corner," said Commissioner Donald Linssen.
The preliminary levy must be set prior to Sept. 30, but as yet, the county has not been informed how much employee health insurance costs will increase, and the board is still in the process of discussing potential staffing additions in Public Works and IT.
Three departments will meet with county administration to discuss some issues on Monday, Linssen said.
A final levy must be presented at a public meeting to introduce the budget some time between Nov. 25 and Dec. 28. Commissioners set the payable 2023 Truth in Taxation meeting for 6 p.m. Thursday, Dec. 8, in the Nobles County Board room at the Government Center.
Deer grazed in a cornfield in near Rushmore in southwest Minnesota.
Awards were announced during Friday's annual FORWARD Worthington Extravaganza at Lerma's Event Center.
If convicted, he faces a maximum sentence of five years imprisonment, a $10,000 fine, or both.
In other news Tuesday, the board:

Recognized Shannon Thier, secretary II, for completing 15 years of service with the county.
Approved a professional service agreement with Lehmann Business Services for $75,000 in grants from Blue Plus to serve as a regional dental innovations coordinator, with the remaining $25,000 of the grant to go toward administrative reimbursement and pay for promotional items and travel expenses.
Approved a homestead credit and local option credit for property owners whose structures were damaged by straight line winds and thunderstorms on May 30. Twenty-seven homesteads and 28 non-homestead structures are eligible for the local property tax credit, and letters were sent out.
Approved the purchase of 15 Cradle Points for $10,425 and applied for $4,000 in grants to defray those costs. The Cradle Points allow simultaneous communication with all election locations in the county via poll pads.
Accepted a quote of $29,000 plus $400 in expenses from Edi-dolejs/Vetter Johnson Architects for work on the Nobles County Government Center standby generator replacement project. The other quote was from Falls Architecture/Farris Engineering for $55,000.
Approved three 5-year contracts with Johnson Controls for fire monitoring system services, one for the Government Center for $2,424.39 per year, one for Prairie Justice Center for $6,106.36 per year and one for Public Works at $1,109.55 per year.
Approved a cleaning services agreement with Marsden Building Maintenance for $9,278.45 per month for the Government Center, $2,622.02 per month for the War Memorial Building and $1,106.16 per month for the Public Works building in Worthington.
Reviewed County Administrator Bruce Heitkamp's performance in a closed meeting, giving him an overall evaluation of "satisfactory."