Nobles County starts summer internship program for college students
"I would encourage anyone who's watching us on Cable 3 and says 'Boy, I'd sure like to' … fill in the blank. I want to see 'em go back to school. I do not want an age range on there."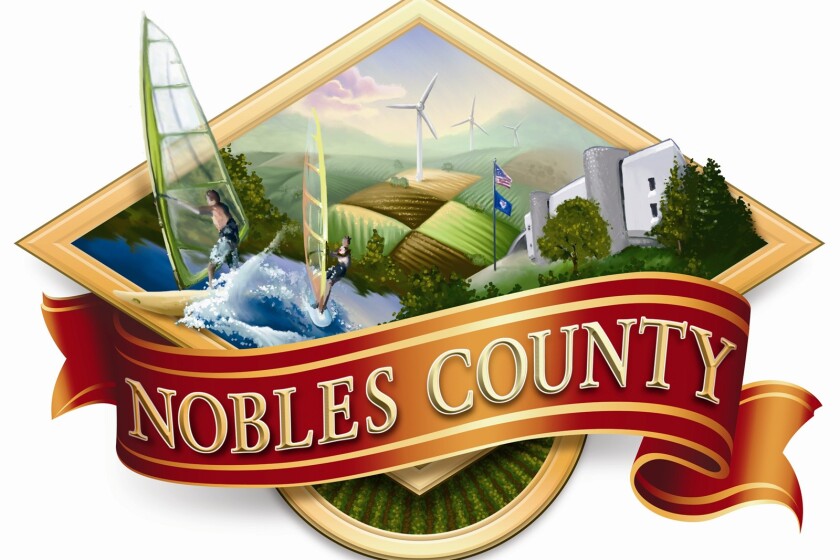 We are part of The Trust Project.
WORTHINGTON — The Nobles County Board of Commissioners gave a green light to the brand-new Nobles County Summer Internship program Tuesday, funding it to the tune of $106,416.
An early traffic study resulted in a recommendation to raise speed limits along part of the Crailsheim Road corridor, leading dismayed local governments to request a new traffic study.
The winter formal dance is set for Saturday, capping off a busy week of activities at District 518 schools.
The Nobles County Board of Commissioners meets at 9 a.m. Tuesday in the Nobles County Government Center.
Initially the program was planned to include college students from Nobles County aged 18 to 25, but after Administrator Bruce Heitkamp mentioned the age limit, Commissioner Justin Ahlers moved to strike the age requirement so that nontraditional students can also participate in the program.
"I think you're leaving yourself wide open for an age discrimination (lawsuit)," said Commissioner Donald Linssen.
"I'm not even worried about an age discrimination lawsuit. I would encourage anyone who's watching us on Cable 3 and says 'Boy, I'd sure like to' … fill in the blank. I want to see 'em go back to school," Ahlers said. "I do not want an age range on there."
The program will still require participating students to be enrolled in a post-secondary program, whether it is a college, technical school or university.
It will be administered by the Southwest Minnesota Private Industry Council, which will provide outreach to young adults and businesses to encourage participation.
Opponents say the move to keep state institutions from hosting drag performances is a violation of free speech and expression.
A lesser teacher than Tim McConnell would probably have put me in the back row and told me to lip-sync.
The space for early childhood education programming may be the most impressive of all, with its brightly-colored indoor playground.
Interns will be able to work up to 29 hours a week for a wage of $17 per hour, and a typical internship would be 20 hours a week for 12 weeks. The Private Industry Council anticipates serving up to 15 young adults, depending on how many hours are worked.
The cost of the internship program will be paid for with funds the county originally received from the American Rescue Plan Act.
"It's an investment, no matter where we take it from," Linssen said.
In other news Tuesday, the board:

Recognized Jessica Vyskocil, social worker, for 10 years of service, and Brenda Rodriguez-Kinley, crime victim and witness coordinator, with the October Excellence in Performance Award.
Approved an amendment allowing the county to use its $75,000 grant for child care expansion through June 2023 rather than by the end of 2022. The Minnesota Department of Employment and Economic Development approved the extension.
Set the final redetermination hearings for County Ditch 2 for 9 a.m. and County Ditch 6 for 10 a.m. on Dec. 3 in the Farmers Room at the Nobles County Government Center. The final redetermination hearing for County Ditch 12 will be 11:30 a.m. Jan. 3 in the Farmers Room.
Heard that Emily Falk has terminated her contract to maintain the County Law Library, and that the county will need to recruit a new law librarian.