Nobles County talks potential 7.964% levy increase for 2023, but no decisions have been made yet
During the work session, county officials continued discussing the challenge of finding workers for some positions and what that might mean for the county budget in the future.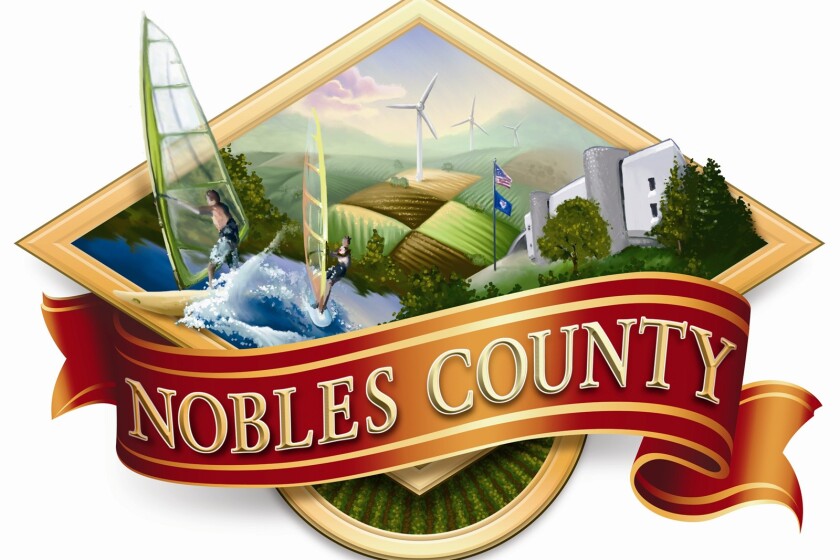 We are part of The Trust Project.
WORTHINGTON — While Nobles County has yet to officially set its preliminary levy for 2023, its budgeting process is well underway, with a total proposed payable 2023 levy of $16.84 million as of Thursday's work session of the Nobles County Board of Commissioners.
No decisions were made, nor votes taken on the matter, as Tuesday's meeting was a work session only.
"We've been really fortunate as far as equipment goes. Things break when it gets cold. The guys have been really good about being careful."
An early traffic study resulted in a recommendation to raise speed limits along part of the Crailsheim Road corridor, leading dismayed local governments to request a new traffic study.
That number will almost certainly be further adjusted, but it does represent an increase of about 7.964%. It also includes $334,475 in bonds and indebtedness.
The 2023 budget includes projected expenses of $44,988,295 for the county.
During the work session, county officials continued discussing the challenge of finding workers for some positions and what that might mean for the county budget in the future.
The county's IT department requested an additional position in order to prepare for potential retirements, for example. That position may be partially offset with fees the county charges to use its tech services.
"There's gonna be a brain drain in a couple years," Commissioner Gene Metz said.
Commissioners also referred to previous position changes, such as seeking registered nurses rather than public health nurses.
Three individuals were sentenced recently in Nobles County Fifth District Courts in cases previously reported on by The Globe.
Welcome Corps is geared to fast-track refugees, many of whom have waited years to be resettled. The goal is to welcome 5,000 refugees to the U.S. this year, the first to arrive as early as April.
Incidents reported the evening of Jan. 31 through the evening on Feb. 3.
Budgets uncertainties came up again during a discussion about health insurance for county employees. Commissioners boosted the family health insurance provided by the county last year in order to attract employees, as it had been cited as a reason people were leaving positions with the county.
While the county has made "great strides" in that regard, some workers are still saying during the recruitment process that the family plan is not competitive, reported Sue Luing, the county's human resource director.
Also, the county will not be given the exact rates for its employee health insurance until the end of September, and County Administrator Bruce Heitkamp said he was told the cost would increase 9% — plus more minus 5%.
County Attorney Joe Sanow advised commissioners to use the 14% increase as their baseline.
"All employers are having trouble with recruitment," Luing said.
No final decisions were made about the budgeting process, which will continue in the next few months.
In other news Wednesday:

Listened to information about the Southern Minnesota Tourism Association, which requested an appropriation of $1,115 from the county for 2023.
Discussed what to do with this year's tax-forfeited parcels, both of which are located in Wilmont. One is a parcel that runs across three different front lawns, which will be surveyed and then, likely, divided into three portions to be sold to their adjacent landowners. The other parcel, which includes a dilapidated house with an open door and at least one family of kittens living inside, The county will investigate the house further to see if it is still livable, and put the property up for auction later this year.