Reader submission: Best friends forever
When my tour around the classroom was nearing its end, Dave showed me the best thing yet — a free root beer dispenser. Through the clear plastic jug I saw a familiar root beer colored liquid topped with an appetizing foam head. I was over-awed and it looked very tempting.
We are part of The Trust Project.
Once upon a time, March of 1963 to be more specific, I wrote a letter to my best friend, Dave Grimmius, while I was staying at the Americana Hotel in New York City. Instead of attending my third-grade classes at Central Elementary, I was on an epic road trip in a 1955 DeSoto station wagon. Dave, I imagined, was being Dave. Meaning, he was discreetly creating havoc in the classroom and trying his best to avoid discipline.
Dave was my first new acquaintance when I moved to Worthington in February 1960. I had begun my kindergarten education in Pipestone and mid-way through it I had new classmates in a huge school building. My Pipestone school was in a dinky one-room brick building disguised as a church. There, I mostly remember being taught the importance of brushing teeth.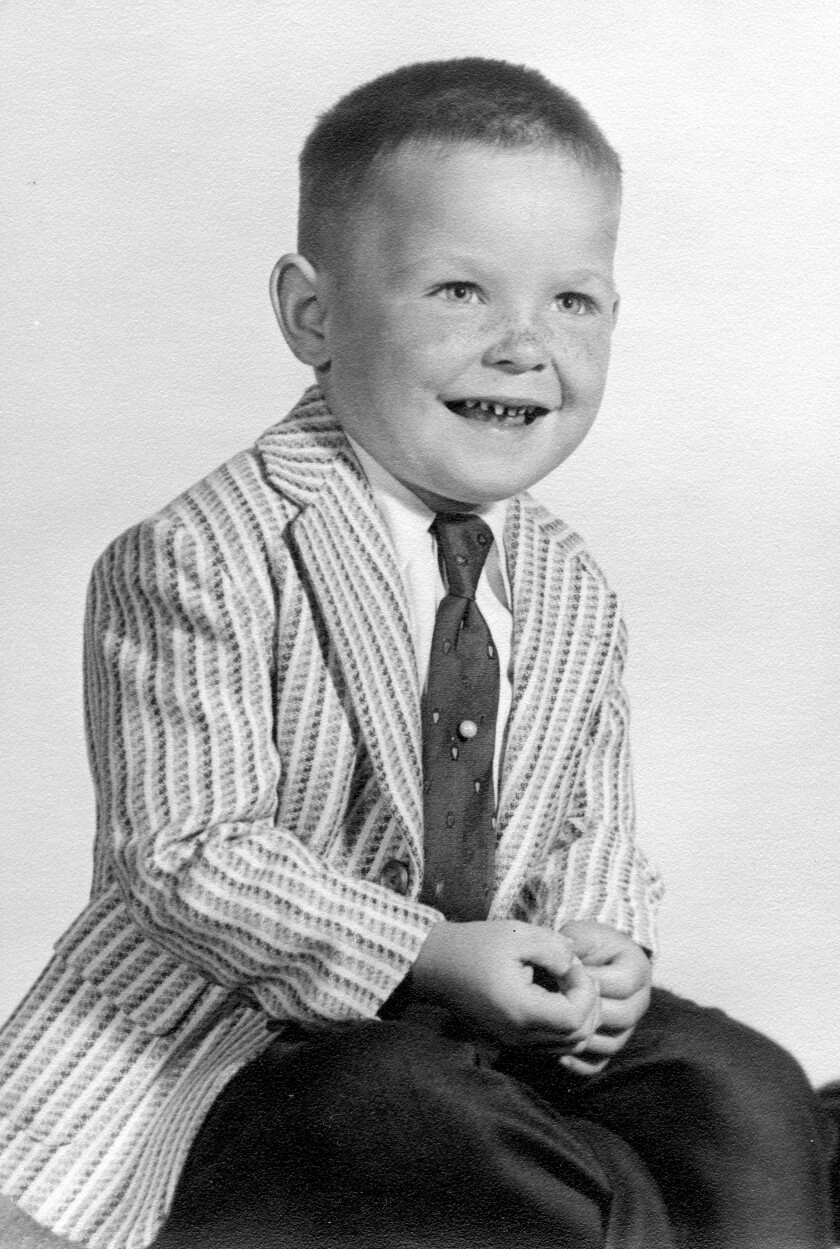 When my new teacher at Central learned that Dave and I were already acquainted by neighborhood nearness, she instructed him to show me around the classroom. That's when I first learned that Dave enjoyed being a sly practical joker. And that he had a fertile imagination to boot.
When my tour around the classroom was nearing its end, Dave showed me the best thing yet — a free root beer dispenser. Through the clear plastic jug I saw a familiar root beer colored liquid topped with an appetizing foam head. I was over-awed and it looked very tempting.
"Go ahead," Dave urged. "Put your mouth under there and I'll give you some."
Thus encouraged, I bent over and turned my open mouth upward. Dave proceeded to pump on the chrome dispenser rod. The sweetness I was eagerly expecting to coat my taste buds was instead surprisingly soapy. A better practical joke I've never been subjected to. Our friendship was thus solidified by a liquid.
In that letter from NYC, addressed to Dave, I described some of the amazing sights I had seen on our trip so far; the highlight of which was a grass fire around the base of the Washington Monument as we drove past. I remember writing about the cool fire trucks sent to the scene. It was the only letter I ever wrote to him.
Through grakes K-8, Dave and I were steady pals. He lived on First Avenue and I was just around the corner on Douglas. We invented games to play with our baseball cards and watched Batman and Leave It To Beaver on TV. Mastering the Hula Hoop and throwing the Frisbee were fun new activities we learned together.
As we grew older, pop music challenged sports for our undivided attention. I was jealous of Dave's Beatles album collection. My lone L.P. was The Turtles. Still, we were "Happy Together."
Then it happened. My family moved from the neighborhood; all the way west to Humiston Avenue. We could just as well have gone to the moon.
When we started ninth grade a month later, I could feel the difference when we met in the hallways of Junior High. Was it him? Was it me? All I know is I felt a distinct loneliness.
Somehow our friendship had changed.
We were confirmed together. We graduated WHS together in 1972. After that, Dave went off to college in Mankato and I eventually joined the Navy. While serving, I wrote letters to classmates Denny Hitzemann, Rick Engler and Dan Anderson. Unexplainably, I never wrote to Dave.
While home on leave Oct. 14, 1974, Dave was my best man when I married classmate Frances Bohlke. I felt that strong about our friendship. During our Senior High years we had re-bonded.
We seldom saw each other for the next 10 years. Still, I knew who to contact when my marriage to Fran was falling apart. I met Dave at his place in St. Peter after driving from Hendricks to spend the night. I left it up to Dave to decide on the evening's entertainment. We ended up at the strip club in downtown Mankato. Maybe he thought that was a needed remedy for what ailed me. Then again, it could have been another practical joke. Either way, I don't remember complaining.
Again time passed. We still saw each other occasionally; class reunions, his father's funeral.
Then on July 4, 2005, I ran a 5-mile race in St. Peter. During the awards ceremony, after I had proudly accepted the first place ribbon in my age group, I turned and heard and saw Dave congratulating me. I was blown away to see him there. Turns out his eldest son, Tanner, was also a runner.
As we stood there reconnecting, Dave shared with me that he had recently gone through cancer of the prostate gland surgery. He'd had a PSA test done when he turned 50. The results were indicative enough that he allowed for a needle biopsy. Cancer cells were found and surgery followed. Subsequent tests resulted in a zero PSA. Dave told me that it was important to see it stay that way.
I took Dave's advice and started PSA testing that fall. By then, I learned that my father had already gone through the same procedures but no cancer cells had been found after two biopsies. I leaned on that knowledge to tell my urologist I wasn't interested in the invasive needle biopsy after he strongly recommended it. 17 years later I'm holding the new urologist at bay using the same reasoning.
Sadly, Dave died at age 60 from non-smokers lung cancer. I made the trip to St. Peter for his wake. So many memories of our friendship filled my thoughts every mile; there and back.
When I die is when I'll stop thinking about him.