Temple withdraws request for permit in Nobles County to pursue a different property
Members want a worship space that would be usable more quickly, given its cultural and religious importance.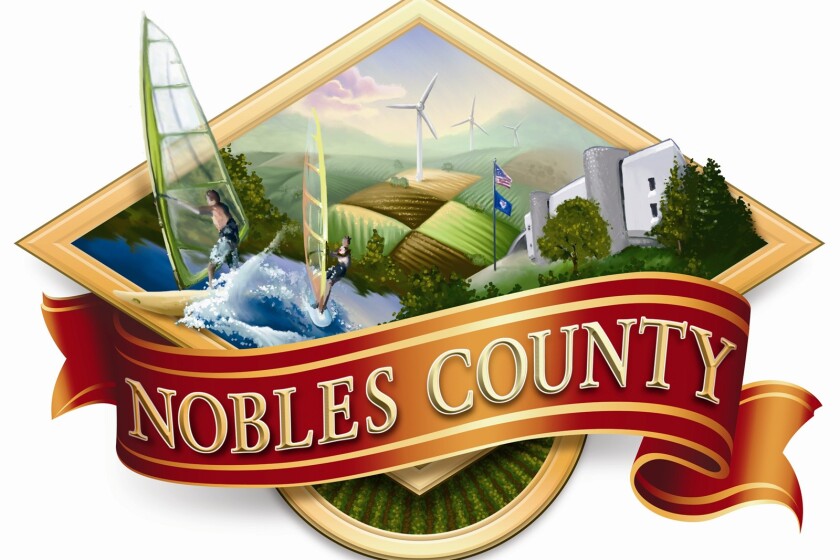 We are part of The Trust Project.
WORTHINGTON — A request for a conditional use permit to house a monk and build a temple on an acreage in Bigelow Township was withdrawn Tuesday during a meeting of the Nobles County Board of Commissioners.
The congregation is looking at another property in the same area, about a mile and a half away from the 5.39-acre homestead at 31161 Quine Ave., said Min Zaw, president of Sirimingalar Dhamma Center.
Because the septic tank at the Quine Avenue location would need to be upgraded and a second septic system would need to be installed in order to allow worshippers at the site, which would push the timetable for using the property back several months, the group decided to pursue a different property, he said.
They want a worship space that would be usable more quickly, given its cultural and religious importance, Zaw added.
The Nobles County Planning Commission voted 6-3 last week to recommend denial of the group's request, primarily citing the septic tank issue as well as safety and traffic concerns regarding the township roads.
During the meeting, multiple people spoke out against the conditional use permit, and several emails against the permit were also read into the record. All were against granting the conditional use permit.
In other news Tuesday, the board:

Welcomed Beth Sorenson, newly hired director of the Nobles County Library.
Recognized Kathy Henderscheidt, planning and zoning administrator, for 30 years of service.
Proclaimed May 6 as Child Care Provider Appreciation Day. Kids-R-It Childcare Center Director Pam Duffy and Darcy Spies, the center's assistant director, both spoke about the county's child care needs, noting that it has 56 openings for children. They said it was difficult to find qualified staff, who can find higher-paying jobs with fewer responsibilities at local elementary schools. However, the costs of child care are higher than some can pay, Duffy said. Kids-R-It is a nonprofit 501(c)(3) organization, according to its website.
Approved a temporary permit for the Lao Buddhist Temple to sell 3.2 beer on June 25 and Sept. 10.
Spoke with Colette Smythe, mayor, and Dawn Huisman, city clerk-treasurer of the city of Ellsworth about potential distribution of the county's $4.2 million in federal American Rescue Plan Act money. The two advocated for giving some of the money to local cities "hurting for money" and noted that Rock County had distributed its funding to its local cities and townships.
Approved going forward with the bonding process for three ditch projects that will be shared between Nobles and Jackson counties. All three projects together will cost an estimated $23.1 million, and bonding will be done for $20.9 million of the project. Costs will be assessed back to benefiting properties.
Approved a request for a tax abatement for a home to be built through the Nobles Home Initiative for Daniel and Tanya Wagner.
Authorized advertising for bids for road improvements at the intersection of Nobles County 10 and 35, near Worthington Middle School, and in the area of the new Intermediate School. The two projects have a combined estimated cost of $399,000, with $170,000 for the WMS work and $229,000 for the Intermediate School area. The contract will specify that the work needs to be completed before school opens in late August.
Chose commissioners Justin Ahlers and Bob Demuth Jr. to serve on the County Canvassing Board, as neither are up for reelection.
Approved establishing a Ballot Board for the county, composed of election judges or deputy auditors.
Accepted a $33,547.37 grant for new voting machines and recycling old voting machines. That means the county will only pay about $20,400 for more than $78,000 of equipment.
Authorized Joyce Jacobs, county auditor/treasurer, to apply for a grant to pay the $5,490 cost of ballot drop boxes, including video monitoring, wiring and storage.
Received information from County Attorney Joe Sanow about his office's activities. Adult criminal cases have dropped from 303 last year to 250 this year, though juvenile cases have increased from 36 last year to 45 this year.
Agreed the Nobles Home Initiative tax-abatement program, which is set to end Dec. 31, should be continued. Commissioners will discuss program details and duration in future meetings.