Worthington man sentenced in 'egregious' criminal sexual conduct case
"It's difficult to think of a way this could have been worse," said Deputy County Attorney Braeden Hoefert on the circumstance of the case.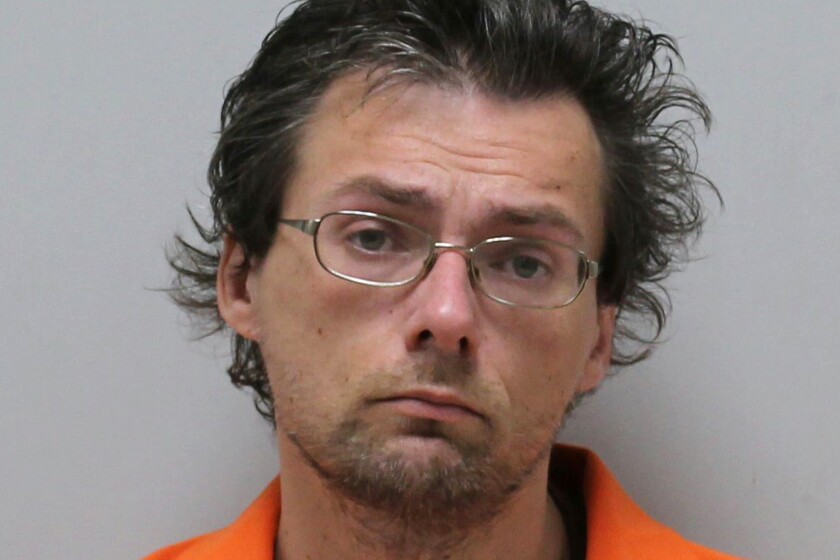 WORTHINGTON — Slade James Kruse, 36, of Worthington was sentenced in Nobles County Fifth District court on Tuesday morning, having been found guilty of first-degree criminal sexual conduct.
After taking the stand in her own nearly two-week trial, Janelle Johnson was found guilty of second-degree murder
"We have a person of interest in custody at the Mille Lacs County Jail related to this investigation," sheriff says
Anton Lazzaro's indictment on sex trafficking charges led to upheaval in the Minnesota Republican Party.
In early December 2022, a Nobles County jury found Kruse guilty of two counts of criminal sexual conduct involving a minor under the age of 13, following a two and half day trial which included testimony from 16 witnesses.
Kruse was also found guilty of one count of second-degree criminal sexual conduct, storing meth paraphernalia in the presence of a child, and causing or permitting a child to ingest, inhale or be exposed to methamphetamine.
Kruse was arrested in August 2021, after a child who was found wandering the streets of Worthington reported being forced to partake in drug use by Kruse. The following investigation by local law enforcement reportedly uncovered a history of drug and sexual abuse.
Deputy County Attorney Braeden Hoefert, who prosecuted the case on behalf of the state, said in the courtroom Tuesday morning that of the criminal sexual conduct cases he's come into contact with, this was "one of the worst" he's seen in terms of abuse, citing that the child victim was reportedly denied access to school and given methamphetamine by Kruse while enduring sexual abuse.
While Hoefert said all criminal sexual conduct cases involving children are horrible in nature, it was "difficult to think of a way this could have been worse," given the alleged forced drug use and isolation of the victim.
Due to the severity of the crime, the lack of remorse from Kruse during the trial, and above average risk to re-offend found during the psychosexual evaluation, Hoefert requested Kruse be sentenced to 172 months in a correctional facility, above the 144-month standard.
Though Kruse's public defender, Louis Kuchera, argued in favor of the standard sentencing, Judge Sherry Hayley ultimately sentenced Kruse to 172 months in prison, stating that the factors of drugs and isolation made this case more "egregious" than a typical criminal sexual conduct case.
Kruse declined to make any statement during the sentencing hearing Tuesday morning. He will receive 74 days credit for time already served.
The Southwest Crisis Center is available in our community to support and empower survivors of sexual and domestic violence. For questions about services or how you can help, contact the Southwest Crisis Center at 1-800-376-4311 or mnswcc.org .