Mail ballot precincts on the rise in Nobles County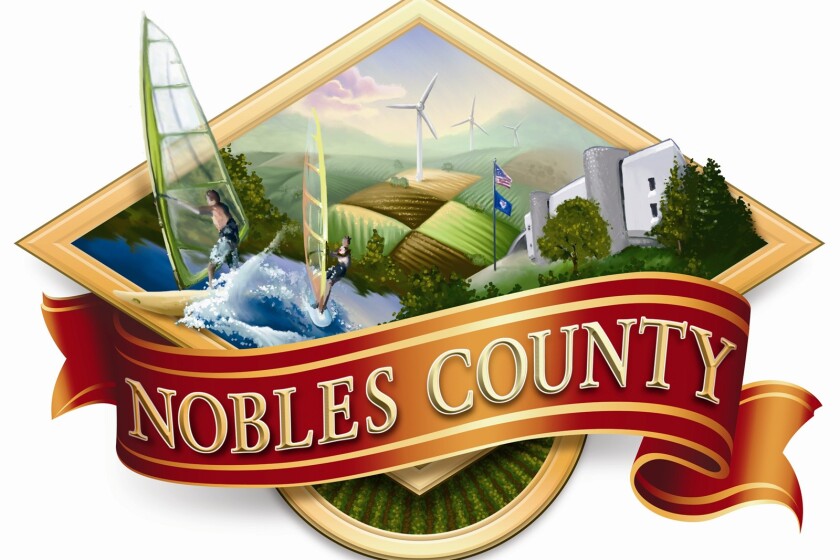 WORTHINGTON — Over the last several years, mail balloting has become more popular in Minnesota and across the nation as precincts find it more difficult to secure individuals willing to serve as election judges.
Nobles County has also seen a rise in the number of townships and cities making the choice to use mail ballots. The county currently has 17 of 20 townships and six of 11 cities that will use mail ballots. With 9,662 registered voters in the county, that means 34% of them, or 3,280, will receive their ballots in the mail for the Aug. 11 primary and Nov. 3 general election.
Statewide, 24% of votes cast in the 2018 general election were done by mail. In Minnesota, 78 of 87 counties have at least one precinct using mail ballots.
In addition to an increase in mail ballot precincts, Nobles County Auditor-Treasurer Joyce Jacobs anticipates the number of absentee ballot requests will also increase due to COVID-19 concerns. Even the Minnesota Secretary of State's Office is encouraging all eligible voters to "Vote From Home" to reduce spread of disease and keep our communities healthy.
With social distancing guidance likely still in place for both the August and November elections, anyone who does not live in a mail ballot precinct and prefers to vote from the safety of their home is encouraged to request an absentee ballot at mnvotes.org.
Jacobs noted that voting from home is easy and available to any Minnesota voter through the absentee balloting system by simply submitting an application online (available at mnvotes.org) or by mailing an application to the Auditor-Treasurer's Office at P.O. Box 757, Worthington 56187.
The Nobles County Auditor-Treasurer's Office frequently gets questions about mailings that residents receive with information encouraging them to register to vote or to request an absentee ballot, and this year is no different.
"While these mailings are legal, they are rarely done by a county elections office, but rather by nonprofit groups or organizations whose purpose is to increase voter participation," Jacobs said.
The applications sent out in the mail by nonprofits or other organizations can be used as long as it is the 2020 version of the Minnesota Absentee Ballot Application.
Anyone planning to vote at a polling location is also encouraged to register to vote (if not already registered) online at mnvotes.org to reduce the wait time at the poll and reduce the amount of interaction required with election judges.
The mnvotes.org site provides additional information, allows individuals to check voter registration status and provides information on where to vote — including the dates of the upcoming elections. If you live in a mail ballot precinct, it will tell you that your ballot will be mailed to you approximately 30 days before the election if you are a registered voter and that your ballot can be mailed back or dropped off at the Auditor-Treasurer's Office. Voters who live in a mail ballot precinct that prefer to vote in person can do so at the Auditor-Treasurer's Office but are asked to bring the ballot they receive in the mail with them to vote. The site also provides information on what will be on the ballot for the upcoming election.
It's important to keep in mind that in order to get a ballot mailed to you in a mail ballot precinct, you need to register to vote three weeks before the election date — so by July 21 for the Aug. 11 primary. If you live in a precinct that uses the traditional polling place, you can register on Election Day, but to have your name on the roster, you will also need to register three weeks before election day.
Mail ballot precincts in Nobles County include the cities of Bigelow, Brewster, Dundee, Ellsworth, Kinbrae and Wilmont. Mail ballot townships include: Bigelow, Bloom, Elk, Graham Lakes, Grand Prairie, Hersey, Indian Lake, Larkin, Leota, Little Rock, Lorain, Olney, Ransom, Seward, Westside, Wilmont and Worthington.
Voters in the city of Worthington, Adrian, Lismore/Lismore Township, Round Lake, Rushmore/Dewald Township and Summit Lake Township will still vote at a polling place or have the option to request an absentee ballot.
Jacobs encourages residents in these areas who are interested in serving as an election judge to contact their city or township clerk. Election judge training is provided to those interested.
Potential judges must be eligible to vote in Minnesota and be able to read, write and speak English.
If you have questions, email them to elections@co.nobles.mn.us or call the Nobles County Auditor-Treasurer's Office at 295-5258.