Nobles County agrees to match $2 million in hopes of getting broadband grant
USDA ReConnect grant, in its third round, will likely announce grant winners next summer.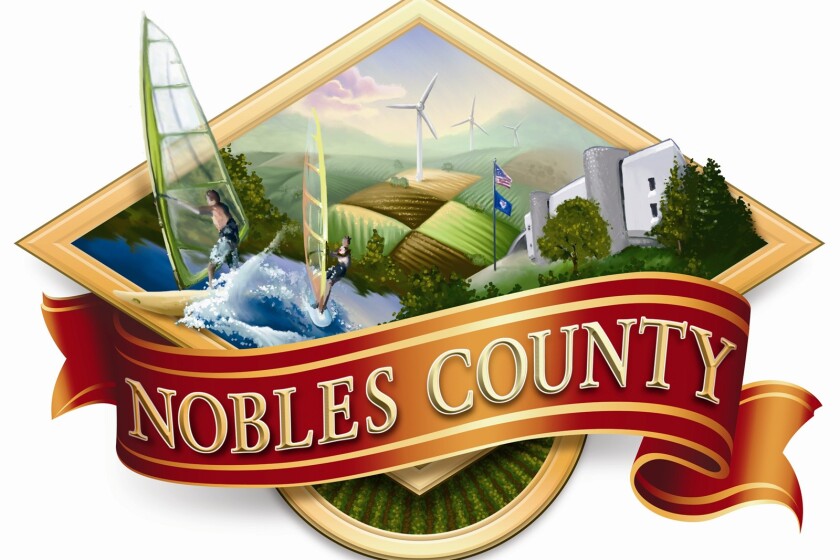 WORTHINGTON — One week after discussing the potential expansion of fiberoptic broadband throughout Nobles County, commissioners on Thursday authorized spending up to $2 million on the project — if the county is awarded a significant USDA ReConnect grant to support the estimated $21 million project.
Lismore Cooperative Telephone Company is proposing to complete the project with assistance from Finley Engineering, the firm hired by the cooperative to design and build the system. LCTC built up much of the rural broadband that currently exists within Nobles County, and this would expand on their efforts by delivering fiber to another 2,900 locations, serving an estimated 6,300 residents.
Nobles County Board chairman Gene Metz stepped down from leading the meeting prior to the presentation, instead taking a seat alongside his fellow Lismore Telecom board members to promote the proposal.
Mark Loosbrock, one of those board members, told commissioners their group feels strongly about bringing broadband fiber to homes, and said it can transform communities and rural areas.
The cooperative's board last week stated it would contribute $2.5 million toward the project. Of the county's $2 million — which would likely come from its American Rescue Plan Act allotment — commissioners said Thursday they want to ask townships impacted by the project to consider designating some of their ARPA funds to it as well.
Since Worthington, Adrian, Ellsworth and Brewster are already served by internet providers, this new project would boost service to the communities of Bigelow, Reading and Dundee.
Chris Konechne with Finley Engineering told commissioners that the construction project is estimated to be completed in three years, pending the grant. Up-front engineering would be done in 2022, and there's roughly a 30-week lead time for materials currently.
Konechne said the grant awards may not be announced until sometime next summer.
"We have to get it built by Sept. 30, 2026 as the requirements of the grant," he added.
Commissioner Justin Ahlers said he was "definitely in favor" of the project, saying, "Where else can you leverage $2 million for a $21 million project? That's a pretty good return on your investment."
Ahlers was concerned, however, about using $2 million in ARPA funds, suggesting the county offer $1.5 million, and asking the benefitting townships to contribute what they can.
"I realize the townships don't have that big of a pot of money, but then (the county) can come back with whatever need remains and use wind energy money to fund the gap," Ahlers said.
Commissioner Donald Linssen agreed, saying he'd like to see the townships have "some skin in the game."
Broadband — along with water and sewer projects — are the options townships have for spending their ARPA allotment.
Loosbrock said rather than focus on where the funds come from at this point, the LCTC wanted confirmation that the $2 million will be available to them if they receive the grant.
"You agree to the $2 million, and whatever you get from the townships comes off of that," Metz suggested.
With that, the commissioners approved on a 4-0 vote to support the LCTC broadband project at $2 million, contingent on being awarded a ReConnect grant.
In other action, the board:
Accepted several grants on behalf of Nobles County Community Services and Public Health, including an $8,391 adult protection grant to serve vulnerable adults; a $134,750 workforce development grant from the Minnesota Department of Health for staff support and training, consultation and purchase of a Smart board; and $301,068 in additional funds for COVID response efforts, also from MDH.

Approved the purchase of Brock White's Crafco pavement crack sealing equipment for the county's public works facility at a cost of $117,619, as well as crack sealant. Having the equipment in the county will allow workers to do crack sealing as time allows, rather than trying to schedule it with a contractor.

Set the 2022 temporary/seasonal worker wage at $16 per hour, with a 50-cent per hour increase for each year the same person returns to work. The wage reflects a $2 per hour increase over 2021.

Recognized Nobles County Health and Human Services staff by reading a proclamation from Gov. Tim Walz acknowledging the great work that health and human services workers are doing throughout the state. Walz proclaimed Dec. 8 as County, City, Tribal and State Health and Human Services Day in the state.
Presented the November Excellence in Performance Award to Andrew Blank, Community Service Work Supervisor. Blank coordinates and supervises community service work in both Rock and Nobles counties.

Adopted a resolution to participate in the negotiated State of Minnesota settlement plan regarding the National Opioid Settlement. It isn't yet known how much funding will come to Nobles County through the settlement.

Authorized being a pass-through for $35,998 in potential grant dollars for the Nobles County Historical Society to do additional tuckpointing inside the garage at the armory building.