Nobles County approves three new positions
The positions include a deputy auditor-treasurer at a cost of $64,903, an assistant jail administrator at the Prairie Justice Center at $77,436, and a facilities maintenance technician to primarily work at the PJC, at $61,187.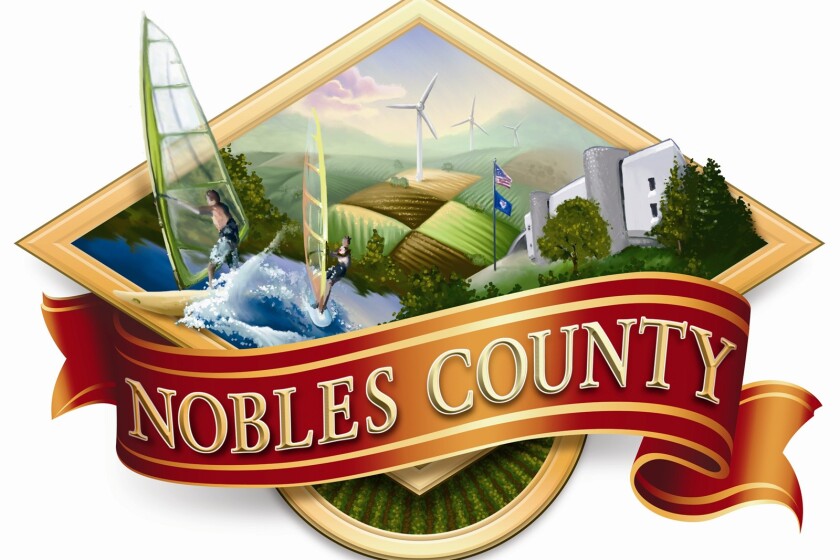 WORTHINGTON — Nobles County commissioners unanimously approved three new positions during their Tuesday board meeting. The positions will cost a combined $203,526 for 2020, which equates to a 1.5% levy impact, if they are all filled by Jan. 1.
The positions include a deputy auditor-treasurer at a cost of $64,903, an assistant jail administrator at the Prairie Justice Center at $77,436, and a facilities maintenance technician to primarily work at the PJC at $61,187.
With Auditor-Treasurer Joyce Jacobs and County Administrator Tom Johnson making the case for their requests in a previous board work session, the majority of the discussion Tuesday focused on Sheriff Kent Wilkening's request. Wilkening previously told commissioners the assistant jail administrator position is required by the state when 60 or more inmates are consistently housed in the jail.
"We built the jail with the intention of being a regional facility," Wilkening said. "I've done everything I could to follow the wishes of the board at that time to make it a regional facility."
There were 69 inmates housed in the jail as of Tuesday morning, Wilkening said. It's been as high as 82.
With contracts to house inmates for other entities — Rock County and the Minnesota Department of Corrections being the largest supplier of inmates — Wilkening said the completion of the Minnehaha County Jail in South Dakota has resulted in a reduction of inmates coming from South Dakota's Lincoln County.
That reduction has also resulted in a revenue reduction for the jail this year.
Wilkening said even without contracting with other agencies to house inmates, Nobles County is encroaching on that 60-inmate count.
"As of this morning, there were 55 inmates that were just Nobles County," Wilkening said. "If we just held county inmates, that would get you by without an assistant jail administrator. Then, you will have to go to the budget and cancel $600,000 in revenue because I'd have to cancel contracts for every other entity."
When board chairman Matt Widboom asked if creating the new position would make it feasible for the jail to consistently house more than 80 inmates, Wilkening's response was that the position gets the county into compliance with the state.
In response to a question from Commissioner Justin Ahlers about the position alleviating any overtime pay within the jail, Wilkening said, "I doubt it."
He did say that if the inmate population exceeds 82, which is what the jail is currently licensed for, it may require a relicensing. That, in turn, may require additional staff.
"If we were to go above 82, I'd have to add bunks," Wilkening said, noting everything is in place to add bunks if needed. The jail was built for a maximum capacity of 104.
In the end, all three of the positions were approved, effective Jan. 1.
In other action, the board:
Authorized Public Works Director Stephen Schnieder to begin planning for three road improvement projects in 2020 — County State Aid Highway (CSAH) 1 within the city of Brewster, CSAH 31 within the city of Lismore; and CSAH 29 within the city of Wilmont. Each of the projects will be a mill and overlay of the street, as well as updates to sidewalks to make them ADA-compliant.
The county has $870,000 in municipal state aid funding to put toward the three projects. Schnieder said the county could borrow from its 2021 state allotment to finance any amount over what is in the account.

Approved a retainer with Scott Anderson of Rupp, Anderson, Squires and Waldspurger P.A. to continue to provide advice and consultation on zoning issues, as well as ongoing training for the county's Board of Adjustment and Planning and Zoning committees. The retainer is $4,800 for 2020, a $600 increase over the 2019 rate.
Approved final payment of $26,160.60 to Gag Sheet Metal, Inc. to close out the Prairie Justice Center roof project.
Tabled discussion on the purchase of a floor scrubber for the Prairie Justice Center. Johnson was directed to compare prices on new versus used scrubbers, and to see if any private businesses provide these services.
Awarded a bid to Behrends Signworks, Worthington, to make signage for installation on the entrance to the Prairie Justice Center. Behrends submitted the lowest of three local bids, at $988.23.