Nobles County authorizes study of public library needs
Library Strategies, a consulting group of the Friends of the St. Paul Public Library, will lead the $14,000 study and examine what community residents want and need from their public library system.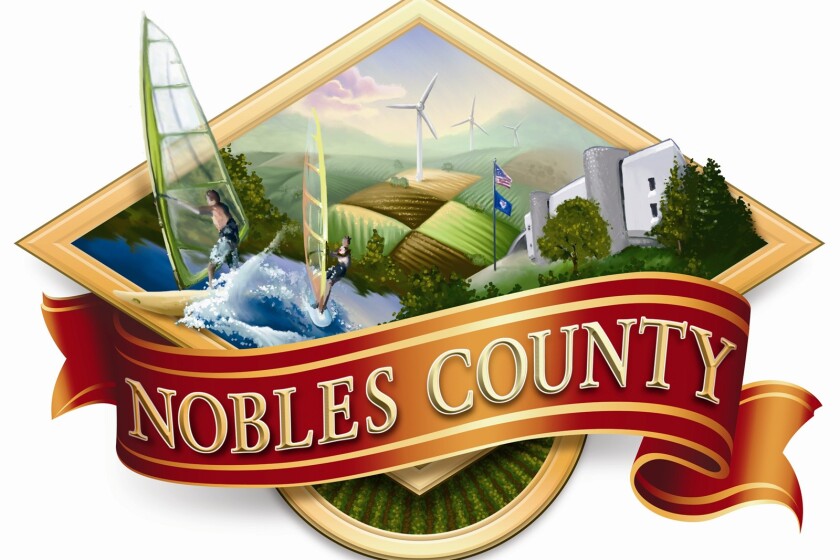 WORTHINGTON — Nobles County commissioners on Tuesday approved the hiring of Library Strategies, a consulting group of the Friends of the St. Paul Public Library, to lead a study on what community members want and need from its public library system.
Both the library in Worthington and the Adrian Branch Library will be included in the study.
The approval was granted on recommendation from the county's library board after Library Strategies was determined the lowest of three bidders for the study. The cost of the study is $14,000, with additional costs possible for translator services, focus groups or interviews, not to exceed $3,000.
Library Director David Bradford said the study will help guide the library board in getting the information needed to move forward. He noted that if the library had a strategic plan and something in writing, it could potentially qualify for grants and funding options moving forward.
"I'm glad to see that the library board is going to make a decision as to what they want and then come to the county board for action," said Commissioner Bob Demuth. "It's kind of been the tail wagging the dog in the past."
Commissioner Matt Widboom expressed concern that this would simply be another study that gets put in a fancy binder and added to the shelf.
"I would certainly hope there's an action plan with what you get," he told Bradford.
Widboom asked how much emphasis would be placed on building needs versus service needs.
"For 13 years, the focus has been on the building effort," he said.
Bradford said the reason for the study is to get some data — to obtain some answers on what people really need from the library. He said one of his questions pertains to story time attendance, which has been low this year. He wants to know why children aren't being brought in for that programming.
Commissioner Justin Ahlers said he was in favor of doing a study on library needs, but he's not in favor of another study that says the county needs to have a bigger, new library.
"We may find out we can use the current site," Bradford said. "It may be adequate — I'm really not sure."
In other business, the board:
Approved the final 2021 budget of $37,919,800, including a property tax levy of $14,860,094, which is a 1.08% increase over 2020.

Approved the following 2021 department budgets: County Sheriff, $5,076,466; County Recorder, $341.339; County Attorney, $942,655; and County Auditor-Treasurer, $908,577.

Awarded Henning Construction Inc. of Adrian the low bid for completing repairs to gravel roads damaged in 2019. It submitted the lowest of three bids, at $194,302.25. The repairs, to be completed in 2021, will be covered by the Federal Emergency Management Agency.

Approved an amended conditional use permit for Nobles 2 Power Partners, LLC., allowing the company to extend the use of its temporary laydown yard in the southwest corner of the southwest quarter of Section 13, Wilmont Township, for wind turbine components through Dec. 31, 2021.

Approved redemption of a Lincoln-Pipestone Rural Water $470,000 bond that was scheduled to mature in 2024. The bonds will be paid off in February 2021.

Approved a grant agreement with the Minnesota Department of Health to administer the child and teen check program through Nobles County Community Services. The grant amount for 2021 is $110,770.

Accepted an $11,659.50 grant from the Center for Tech and Civic Life, to be used for election-related equipment.

Approved a one-year contract with a 2% cost of living adjustment with the county's human services union, as well as tentative agreements with the courthouse/library, correctional officers and highway unions, contingent on contract approval by those union groups.

Authorized filling a vacancy at the Nobles County Jail for a full-time correctional officer, and two vacancies in the Nobles County Assessor's office for property appraisers.

Approved an increase in hours for two part-time library circulation assistants. One employee will go from .4 full-time equivalency (FTE) to .6 FTE, and the other, currently at .2 FTE, will increase to .6 FTE. The expanded hours will make up for the vacancy of a part-time (.6 FTE) employee.

Approved a $5,000 retainer with Scott Anderson of Rupp, Anderson, Squires & Waldspurger to provide consultation on zoning issues and ongoing training for the county's Board of Adjustment and Planning and Zoning committees.

Approved 2021 ditch maintenance assessments for each of the 36 ditch systems in Nobles County; and authorized the transfer of $108,000 from the general fund to six county ditch systems and five judicial ditch systems to bring them out of a negative balance and into compliance at the end of the year. The money will be transferred back to the general fund on Jan. 4.

Authorized the removal of trees as needed and the clean-out of 2,000 feet of Judicial Ditch 8 in Elk Township. Drainage Systems Coordinator Zach Reker reported that one farmer is losing about 10 acres of crops each year as a result of flooding, and the ditch has filled in with silt to above the tile line outlet. The plan is to remove about 2 feet of silt from the ditch segment.
While the vote was unanimous, Commissioner Donald Linssen recommended developing a policy to notify landowners in advance of clean-outs, particularly when trees must be removed.

Thanked Widboom for his eight years of service on the board.