Nobles County opts to let school districts handle special elections
Auditor-Treasurer Joyce Jacobs surveyed several counties after commissioners questioned $2,500 fee for conducting special elections for school district referendums.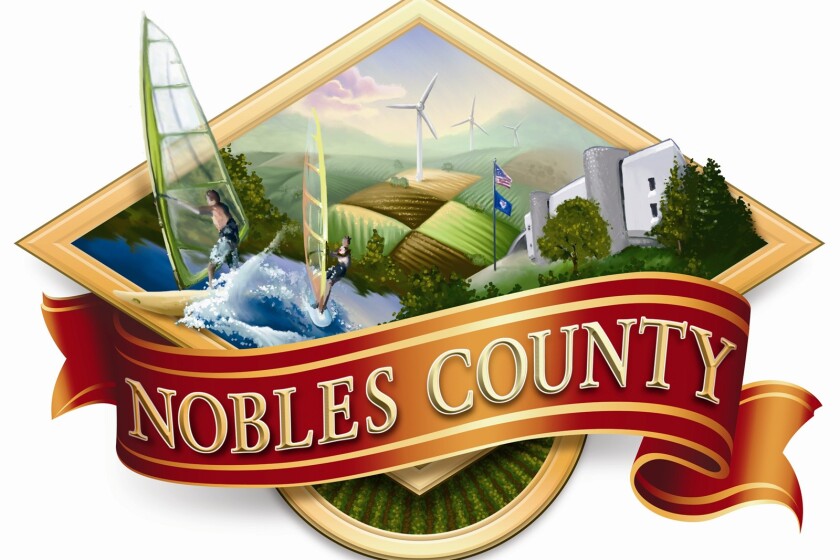 WORTHINGTON — Nobles County commissioners met in special session Thursday to act on the 2021 county fee schedule after questions arose during their last regularly scheduled meeting of the year.
Most notably, commissioners had concerns about the $2,500 fee charged by the auditor-treasurer's office for school districts to conduct special elections on referendums.
After having additional time to gather information, Auditor-Treasurer Joyce Jacobs came before the board Thursday with a new request — to have school districts handle their own special elections.
Jacobs surveyed multiple counties and, while she found a range of charges from $2,500 in Freeborn County to a $26,500 contract in Crow Wing County, there were also counties that charge $1 per district resident, and one county charged $6.50 per absentee ballot.
"The bulk of them said, 'We don't do special elections,'" Jacobs told the board. It was an idea that she said appeals to her and the rest of the staff in the auditor-treasurer's office.
In lieu of handling special elections for school districts, Jacobs said her office would provide school districts with a printout of the voter roster and a list of vendors, and the school districts can conduct their special elections independently.
In 2019, the Nobles County Auditor-Treasurer's office handled five special school board elections, and there was a considerable cost to do so.
"School elections are very time-intensive," Jacobs said, noting that the previous chief deputy received overtime for elections as part of her contract, but the new chief deputy is a salaried position.
Jacobs said the training for election judges is already online, and there is specific training for the school clerk to complete to be able to operate an election. The auditor-treasurer's office would provide a poll pad for the election.
"Other counties said schools do it on their own and they are just fine doing it that way," Jacobs added.
Deputy Auditor-Treasurer Cathy Roos noted the county would not need to hire temporary, part-time workers to conduct the special elections, which would result in cost savings.
"We would really like to see the schools take the responsibility on," Jacobs said, adding that if schools would plan their referendums to be on the general election ballot, they wouldn't incur any costs and the county will continue to handle those elections.
"It's zero cost if they do it during the general election," she said. "We want to encourage them to think ahead."
Commissioner Matt Widboom encouraged Jacobs to talk with the school districts and inform them of the change as soon as possible.
The board then approved the 2021 fee schedule, with the removal of the $2,500 charge for the auditor-treasurer's office to manage special school referendums.
In other business, the board:
Accepted $433,708.15 in additional COVID-19 relief funding as approved by the State of Minnesota. It has yet to be determined how the funds will be distributed.

Authorized an extension of the Families First Coronavirus Response Act (FFCRA), which provides up to 80 hours of sick pay for county employees who must quarantine or are ill due to COVID-19. The extension automatically covers non-union employees, and the unions have until Jan. 8 to amend their contract with the county to include the language. Unions who do not complete the approval by the deadline will not have access to the additional sick time.

Opted not to pursue HVAC ionizer systems in the county's buildings.