Nobles County sets not-to-exceed levy increase of 7.35%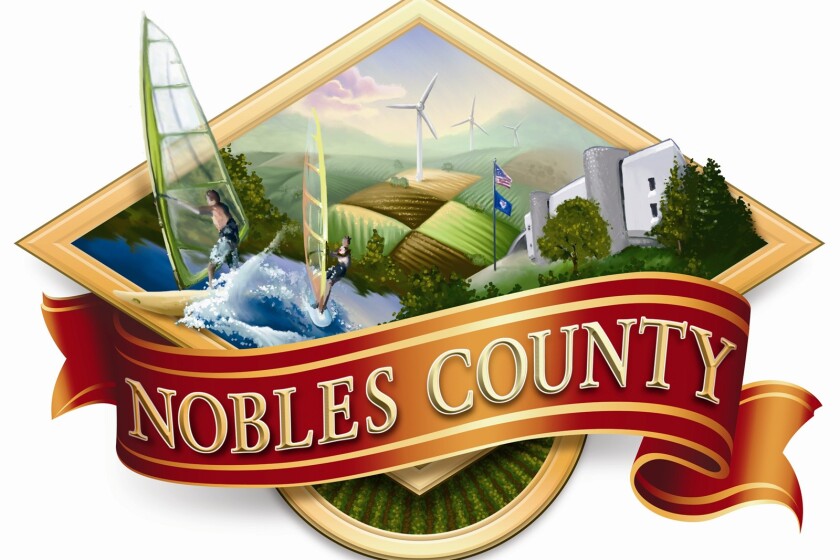 WORTHINGTON — Nobles County commissioners settled on a not-to-exceed tax levy increase of 7.35% during their Tuesday meeting, with intentions to continue whittling away the increase to a more palatable figure before mid-December.
The proposed levy is $15,050,803.
County Administrator Tom Johnson walked commissioners through a summary of budget items, detailing anticipated revenues and expenditures for 2020.
Among the highlights are an increase of more than $82,000 in County Program Aid to $798,539; a cost of living adjustment in all seven bargaining units at a 2.75% increase; revenue losses of $28,842 in county PERA aid due to the program's sunset, $29,000 in lost armory rental income and $34,249 in lost Riparian Protection Aid. The wheelage tax is estimated to generate $200,000 in revenues in 2020, and the wind energy production tax is estimated to bring in $835,000 next year.
Johnson noted that two new full-time positions are being requested, including a deputy auditor and deputy jail administrator. Nine part-time, temporary workers are also being requested in 2020. In addition, several agencies have requested funding increases in 2020, including the Nobles County Historical Society, Manna Food Pantry and A.C.E. of Southwest Minnesota.
Commissioner Justin Ahlers pointed out that this is the not-to-exceed levy and "it can and will go down."
In other business, the board:
Rejected the two bids received for a proposal to replace four bridges in Nobles County — one each in West Side and Grand Prairie townships, one on Nobles County 57 over Lake Ocheda (Hawkinson Bridge) and one on Nobles County 5 over Lake Ocheda (south of Sportsman's Park).
Public Works Director Stephen Schnieder said the bids for removal of the bridges over Lake Ocheda and replacement with precast concrete box culverts came in 36% higher than the engineer's estimate for the work. The township bridge bids were at 6% over the engineer's estimate.
Schnieder said by rejecting the bids, his office would separate the projects and bid out the township bridge projects in 2020. The Lake Ocheda bridges may be delayed longer, as neither bridge is currently eligible for state aid.
"Since there are no bridge postings on Lake Ocheda, I'm recommending to hold off on bridge replacements there until we can get some funding," Schnieder said.
Approved final payment of $15,429.08 to McCuen Construction Inc. for resurfacing of the concrete lot at the Public Works facility on Diagonal Road. The total cost of the project was $308,581.50.

Heard a presentation from the Women of Vision, a group initially comprised of 60 women of various ages, education levels and cultures, who are looking to promote positive community image, added amenities and an emphasis on education and workforce development. The group spoke about the need for a branding campaign to involve the county, city and school district, and the desire for better communication from leaders.

Approved a request for five-year tax abatement on a new home to be constructed at 1615 Okabena St., Worthington. Contractor Dan Wagner applied for the abatement to construct a spec home.

Reappointed Rolf Mahlberg to the Okabena-Ocheda Watershed District's board of managers, and voted to support the reappointment of Mitch Kling and Bill Ufkin to the Lincoln-Pipestone Rural Water board of directors.

Signed a proclamation recognizing Thursday as CareerForce Day. CareerForce is the new name of the WorkForce Center, and an open house is planned from 10:30 a.m. to 1 p.m. Thursday at the Worthington office, which is located inside the Nobles County Government Center, 315 10th St.

Appointed Commissioner Bob Demuth Jr. to a steering committee of the Nobles County Historical Society.

Thanked Nobles County Attorney Kathleen Kusz for her years of service. She is retiring at the end of this month.