Nobles County settles lawsuit for $30,000
LeRoy and Lori Pettibone agree to vacate Adrian house by June 1.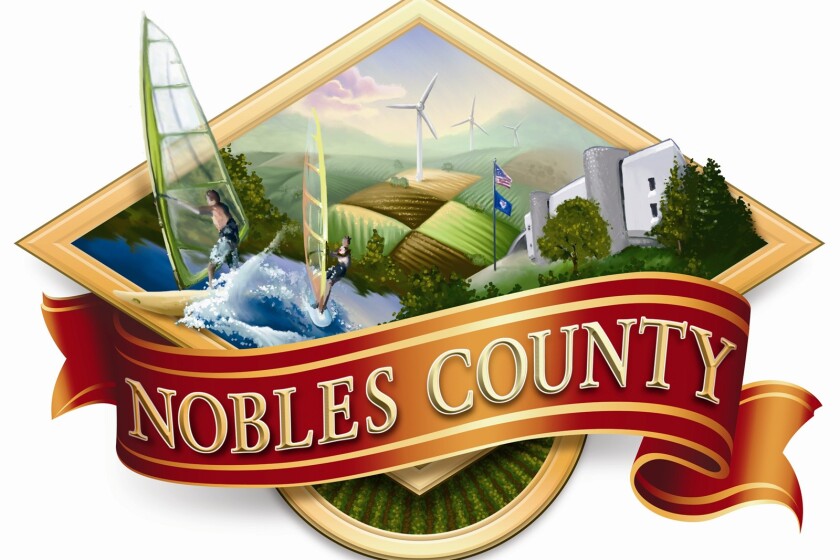 WORTHINGTON — Upon recommendation from Nobles County Attorney Joseph Sanow, commissioners on Tuesday reluctantly authorized a $30,000 settlement between its Community Services department and Lori and LeRoy Pettibone of Adrian.
The Pettibone property at 108 Kentucky Ave., Adrian, was discussed at length at the commissioners' board meeting earlier this month. At that meeting, a unanimous vote was made to raze the house after classifying it as a public health hazard.
At the time of that meeting, Sanow acknowledged ongoing litigation with the Pettibones due to the condition of the property. On Tuesday, the attorney stated that a case was initiated by the Pettibones in September 2019. Three judges and three attorneys have worked on the case since then and are no closer to a resolution.
"My belief is that the county would be successful with the suit," Sanow said. However, due to the amount of time and resources that has already been invested — and the fact that the case may not go to trial for months, or perhaps years — Sanow said the risk related to the property outweighs the benefit of proceeding with litigation.
If the board agreed to the settlement, Sanow said the Pettibones would likely accept it and the county would have title of the Adrian property as early as June 1. He also advised the county on the potential of setting a precedence.
"One of the reasons I want to settle this case is to get the county out of a situation they should not be in," Sanow said, adding that Adrian — as the municipality where the problem exists — should have handled the cost of cleaning it up.
Adrian has offered to assist the county with cleanup, budgeting up to $5,000.
"I don't like this, but there are no other options," said Commissioner Justin Ahlers, suggesting the county seek more money from the city of Adrian to fund the cleanup.
"That is a discussion we can certainly have with the city of Adrian once we have obtained title to the property," Sanow responded.
Sanow said the Pettibones agreed to be out of the property by June 1 with the settlement, and they could use the proceeds to find alternative housing.
Sheriff's replacement to get more discussion
After setting a salary range of $91,000 to $99,000 for whomever is appointed Nobles County sheriff following the retirement of Sheriff Kent Wilkening on June 30, commissioners decided to delay naming someone to fill the post until they can talk with all deputies who may be interested in the position.
The county is required to select someone who is a Minnesota post board certified officer, could reside in Nobles County and follows other statutory requirements, shared Nobles County Administrator Bruce Heitkamp.
Wilkening, who joined the meeting via phone, reminded commissioners that he made a recommendation for the appointment at the May 4 meeting.
"I would respectfully ask the board to appoint Ryan Kruger to fulfill my term," Wilkening said again on Tuesday. "Quite frankly, I'm the best person to choose the replacement because I know the ins and outs of the operation and I have the present experience of being the sheriff."
Wilkening requested the appointment be made so he can begin training his replacement.
Commissioner Bob Demuth Jr. shared that when Norm Gallagher stepped down from his role as county commissioner, the board sought candidates willing to fill out the remainder of the term. Demuth said because he was interested in actively campaigning for the seat and Gene Foth was not, Foth was the one appointed.
"With that in mind, I don't know if we can appoint someone that will not run in November," Demuth said.
Commissioner Gene Metz, meanwhile, said there is some value in appointing someone early so Wilkening can work with his replacement.
"I feel that anyone in our sheriff's department is capable of doing the job — we can't say that one person is better than another," added Commissioner Bob Paplow, also suggesting the county find out who is interested in the position.
"I have no issue with Ryan — I think he will do fine," said Commissioner Donald Linssen. "I question the succession in the department when you don't go with the next person in line. That's my issue with the process."
Ultimately, commissioners decided to request all individuals interested in the position of county sheriff to submit a letter of interest to Nobles County Administration. From there, candidates will be assigned a time to respond to questions of commissioners during their May 26 work session. A special meeting may be scheduled following the work session for commissioners to formally act upon the appointment.
In other action, the board:
Approved a five-year tax abatement through the Nobles Home Initiative for Kelly and Connie Vortherms to construct a new home on a vacant lot at 603 10th St., Brewster.

Voted to increase the amount of funding provided to veteran organizations in Nobles County from the current $800 appropriation to $3,000. This will provide each organization with additional funding to conduct veteran recognition events for Memorial Day. According to state statute, counties may appropriate no more than $3,500 for Memorial Day activities.
The county's action will result in $300 for each veteran organization.
"Three hundred dollars is not a lot of money when you look at all of the things we do for Memorial Day," said Terrie Gulden, a Rock County veteran who is a member of two groups in Nobles County. "Honoring our dead soldiers, that's what it's all about. We work very hard to keep these Memorial Day programs going."
Veteran organizations will need to show documentation of how the money was used for Memorial Day activities.
Nobles County Veterans Service Officer Jim Dunn was asked to send letters to each veterans organization to inform them of the available funds.
Authorized professional service agreements with Heather Worthington and Meghan Kelly Mohs to develop plans for the proposed mental health crisis center inside the former KidsPeace Prairie Academy at the Prairie Justice Center.

Recognized Environmental Services Manager Mark Koster with an award for 20 years of service to Nobles County.

Appointed commissioners to serve on a Joint Ditch Authority with Jackson County for Judicial Ditch 1 and County Ditch 10. During a redetermination of benefits, H2Over Viewers determined land in Jackson County now contributes to these two systems.

Approved parade permits for the city of Dundee to close County State Aid Highway 39 from 2 to 3 p.m. July 31 for the Dundee Nothing Days parade; and for the city of Ellsworth to close CSAHs 11 and 30 from 6:30 to 8 p.m. June 12 for the Family Fun Days parade.