Nobles County to fill 16 vacant positions; new vacancies to be considered on a case-by-case basis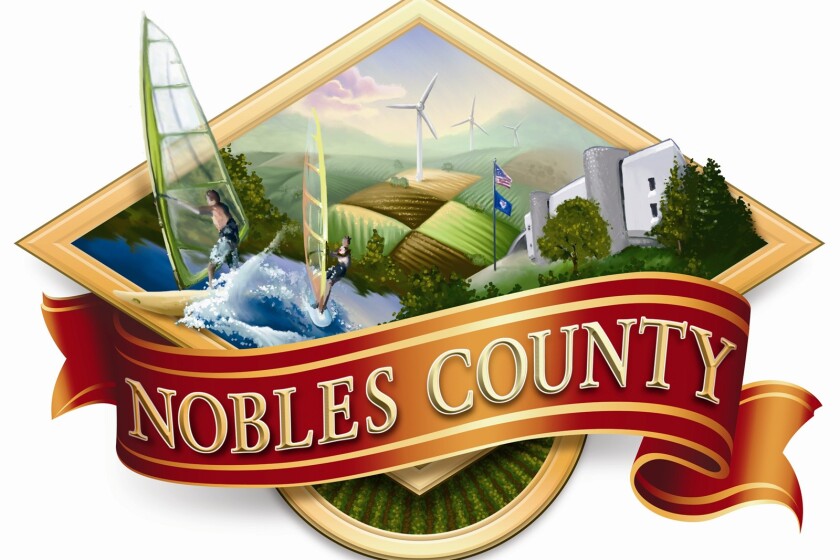 WORTHINGTON — Nobles County commissioners on Tuesday agreed to fill 16 county positions in various stages of the posting and interview process, but took official action to amend its position allocation list for 2020.
The county will now require all department heads to come before the board with requests to refill positions as vacancies arise.
The action followed discussion at a board work session last week in which County Administrator Tom Johnson spoke of economic concerns and the county's budget impact from COVID-19. Since the amendment was approved prior to Human Resources Director Sue Luing's notation of the 16 existing vacancies, there was considerable discussion about whether those positions were "grandfathered in."
County Attorney Joe Sanow told the board he had an interview scheduled in his office Tuesday afternoon, and said their amendment could require him to cancel the interview, get board approval to fill the vacancy in his office and then reschedule the interview — all of which would cause delays in the hiring process. He suggested the board clarify the amendment to note that any position vacancies after July 7 would need authorization from the board before filling.
Luing and commissioners agreed that the 16 positions should continue to move forward.
"To me, I think they are grandfathered in," Commissioner Bob Demuth Jr. said.
"The 16 that are in the process, I think they need to move forward," added Commissioner Donald Linssen.
Hirings approved for auditor-treasurer's office
Auditor-Treasurer Joyce Jacobs and Recorder Thelma Yager were granted approval for a full-time floater position to serve the two departments. The position was authorized by the county board during last year's budget process.
Jacobs said the position allows the two departments to have a backup while employees in either department are out sick or on vacation. It also provides the two departments the opportunity to train someone that could potentially move into a future vacancy in either department.
Commissioners approved the floater position on a 4-1 vote, with board chairman Justin Ahlers voting in opposition.
Ahlers also cast the lone nay for a request from Jacobs to fill the position vacated in March by longtime employee Lori Walker. Since Walker's retirement, Jacobs rewrote the job description and had the position reclassified. She requested the position be filled immediately.
Ahlers said he was voting no on both requests because he said the two positions were discussed at length during the budget process last year. He said he supported filling one position, but not both.
Jacobs said her office cannot continue to rely on temporary employees, and that the county needs to start building up staff for the future.
"Lori's position was always the one that would be filled," Jacobs said.
Commissioner Matt Widboom commended Jacobs and Yager for working together to create a floater position, and encouraged more collaboration within departments.
In other action, the board:
Learned the county has received its CARES Act funds. A board work session was set for 2:30 p.m. July 15 to discuss distribution ideas, and a Nobles Economic Opportunities Network (NEON) meeting is scheduled for 5 p.m. Thursday with city and township officials.

Accepted a $74,500 bid from Ideal Landscape & Design Inc. to reconstruct the sidewalk at the Prairie Justice Center entrance. The work is anticipated to begin in mid-August, and will include the installation of in-ground heating technology to reduce or eliminate ice build-up on the sidewalk. Ideal Landscape was the lone bidder for the project, which was rebid after the first round of bids came in too high.

Authorized Nobles County Public Works Director Stephen Schnieder to hire a consultant to begin design work on the proposed roundabout at the intersection of Oxford Street and Diagonal Road. The project is slated for 2023 and will include additional street work on Park and Rowe avenues, as well as on Diagonal Road northwest of Oxford Street to Interstate 90.

Set 9:05 a.m. and 7 p.m. Aug. 18 at the Worthington Event Center for two public hearings on the proposed local option sales tax. The funds generated by the proposed tax would go toward road improvement projects.

Approved a conditional use permit for Ryan Henning and Henning Construction, Adrian, to stockpile gravel, asphalt and concrete, conduct concrete crushing and construct a storage facility on land owned by Leonard and Laura Stover in the northeast quarter of the southeast quarter of Section 14, Westside Township. Conditions placed on the permit include that dust control be provided as needed, maintenance of Cory Avenue be provided above and beyond the township's maintenance of the road, that Nobles County Environmental Services be notified prior to starting the concrete crushing operation, that weeds be controlled on the 10-acre parcel, that a stormwater pollution prevention plan permit be in place, that Henning Construction secure a driveway permit from Westside Township and that Henning Construction can use Cory Avenue as a 10-ton road year-round as long as it repairs any damages it causes to the road.

Approved on a 4-1 vote (with Ahlers opposed) a letter denoting the closure of discussion, research and results regarding water concerns on the Herlein-Boote Slough. The letter states the board can revisit the topic of the slough if there is an opportunity to assist landowners and residents with future Department of Natural Resources-recommended changes.