Nobles County to request exit from state merit system
Minnesota Merit System, used by Community Services, deemed a duplication of efforts as Human Resources already provides the same services for all county departments.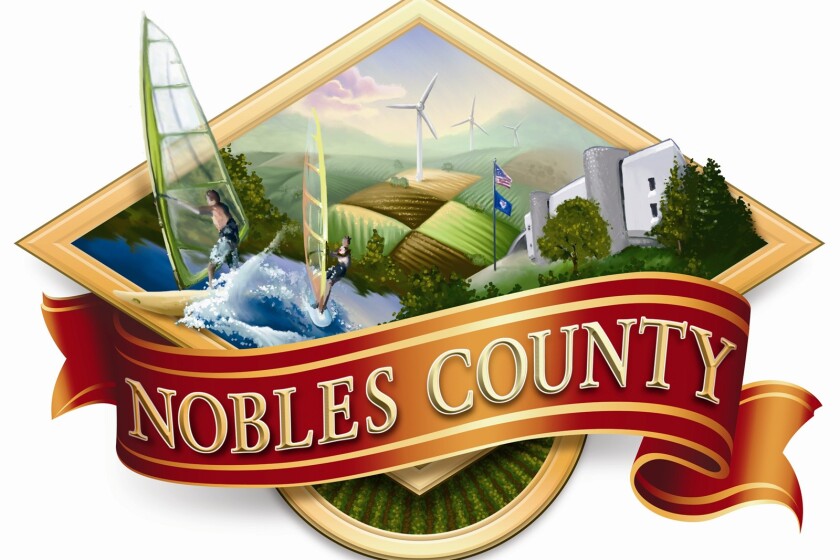 WORTHINGTON — Nobles County commissioners took the first step Tuesday in their intent to withdraw from the Minnesota Merit System, a hiring process used by its human services department.
The decision was sparked by discussion at a recent work session in which the county's Human Resources Director, Sue Luing, said the county's membership cost will increase approximately 40% in 2021.
"We anticipate that these costs will continue to rise as more and more counties are choosing to complete this work through their own Human Resources departments," Luing noted.
This year, Nobles County paid $13,112 for the service, which administers personnel standards for human services employees. Luing said she already oversees personnel standards for the county and sees the merit system membership as a duplication of effort.
Human Resources already handles recruitment for other county employees. Luing said using the merit system for the community services department has shown to take up to three times longer to fill a position due to the procedures the merit system requires, such as applying online and taking an exam in some instances — steps Luing said may deter some applicants from applying.
Counties must make their release request to the Minnesota Merit System a year in advance because of the paperwork that's involved.
"We have to prove that we can do (the work) ourselves," Luing said. "They're not too anxious to let you out — it affects their business."
Commissioners address dangerous intersection
Also on Tuesday, commissioners adopted a resolution requesting Independent School District 518 supply personnel to be stationed as crossing guards at the intersection of Oxford Street and North Crailsheim Drive to assist students across the road on the way to and from Worthington Middle School.
The resolution also states that additional dialog take place between the school district, city of Worthington and Nobles County when any future concerns or safety ideas persist so that the issues can be addressed.
"I think this is a step in the right direction," said Commissioner Donald Linssen. "We certainly don't want to have any catastrophes."
Commissioner Matt Widboom encouraged Public Works Director Stephen Schnieder to also look into the Safe Routes to Schools program, as there may be money available for a more permanent crossing system at the intersection.
In other action, the board:
Accepted a $22,193 grant from the Minnesota Department of Health to assist with planning vaccination clinics for COVID-19.

Approved final payments of $18,955.05 to Loosbrock Digging Services, Inc. for installation of rural street lighting; and $24,641.59 to Midwest Contracting, LLC for replacement of township bridges in Grand Prairie and Westside townships.

Approved a 2021 bituminous paving contract with Duininck Inc. of Prinsburg as the lowest of three bidders. Its bid amount is $3,291,058.80.

Accepted a $26,900 quote from LooCon Inc. to replace 1,000 feet of 10-inch tile on Judicial Ditch 12.

Designated a 55-year-old timber bridge on Nobles County State Aid Highway 3, north of CSAH 16, as a priority to receive state funding for replacement.

Approved a conditional use permit for Adam Aggen to construct a 192- by 102-foot total confinement swine barn in the northwest quarter of the southwest quarter of Section 29, Summit Lake Township. Conditions include the requirement of a dead animal containment structure, manure be incorporated, building must be constructed according to plans provided, and no additional livestock expansion take place on the site in the future.

Approved a 2021 Legal Services Agreement with Rinke Noonan to keep the firm on retainer for drainage authority issues at a cost of $200 per month plus hourly services.

Authorized a letter of engagement with Clifton Larson Allen to provide audit services to the county in 2021 at an estimated cost of $65,940, and approved a service agreement with Nyhart to complete an actuarial report for the 2020 fiscal year audit.

Set the 2021 temporary seasonal employee wage at $14 per hour for a new employee, with a 50-cent-per-hour increase each year the same employee returns.

Recognized Laurie Ebbers as circulation technician/services coordinator at the Nobles County Library in Worthington as the November Excellence in Performance award recipient.

Approved filling a vacancy for a full-time correctional officer position, and authorized advertisement to fill the county's veterans services officer position at a range of half- to full-time.

Authorized moving forward with the probate process on a now-vacant Worthington home that has a large medical assistance lien filed against it. It is hoped the probate process can bring quicker resolution than foreclosure to clean out the home and put it back on the tax roll.