'Open secret' of child brides roils Hmong community
ST. PAUL -- Child brides forced to have children themselves and live with abuse. First wives suddenly abandoned. Children neglected. Decades after the Hmong resettled in Minnesota, a growing number of community members are speaking out about an i...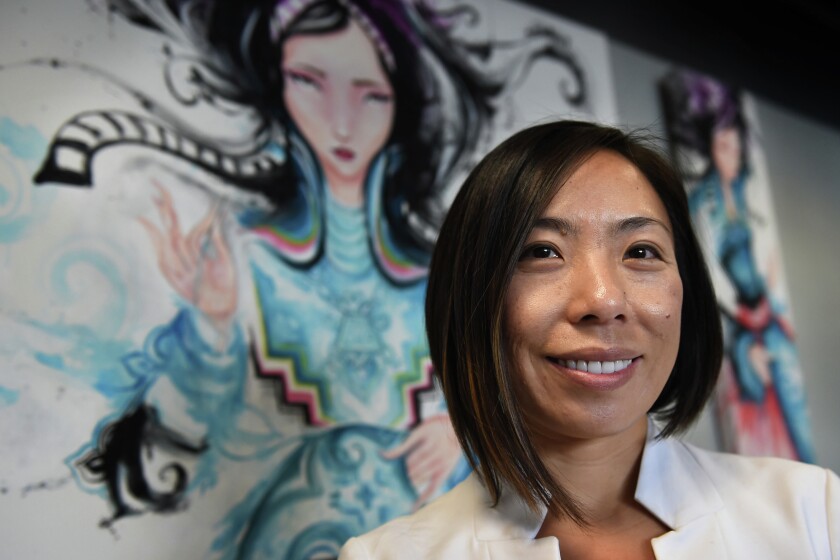 ST. PAUL - Child brides forced to have children themselves and live with abuse. First wives suddenly abandoned. Children neglected.
Decades after the Hmong resettled in Minnesota, a growing number of community members are speaking out about an issue they say is tearing their families apart.
Local domestic-violence victim advocates and female leaders in the Hmong community say an increasing number of Hmong men are returning to Laos to have relationships with and sometimes marry significantly younger women or underage girls. Many of these men are still married to wives in the U.S.
"I know marriage problems and (affairs) happen everywhere, in every culture, but this is a new thing for the Hmong people," said Ly Vang, former director of the Association for the Advancement of Hmong Women. "It's like a war going on in the family. … It's causing (a) great depression in our community."
A federal lawsuit filed by a local Hmong woman alleging she was trafficked and sexually exploited recently thrust the issue and concerns for child brides into mainstream awareness. Some say it has been an "open secret" in the Hmong community for years.
Though child brides have been the focus of the media coverage, interviews with dozens of community leaders, domestic violence counselors and advocates for Hmong women say the problem cuts much deeper. Families are being torn apart.
The extent of the impact, though, is unknown. There is no specific data kept on such cases, so advocates rely on the stories of women who come to them for help.
A 2012 report involving domestic-violence victim advocates in Wisconsin who work with the Hmong community on the issue examined the root causes and consequences of these relationships. While also unable to quantify its prevalence, it said "every Hmong family" was feeling repercussions in some capacity.
Some female community leaders describe the issue as an "epidemic."
But some male leaders say the problem doesn't exist. They also said this report would unfairly cast Hmong people and international marriages in a negative light. Many others who were interviewed noted that marriages involving child brides, the sexual exploitation of minors and domestic violence exist in every culture, not just the Hmong.
As executive director of the Council on Asian-Pacific Minnesotans, Sia Her has made tackling the problems as they manifest in the Hmong community central to her mission.
"In the past, (our culture has) condoned this, but now we know what the consequences are to the families here, to the families in Laos, to the girls we bring over, to the children (this) gives birth to. … This is like a cancer. … It hurts us all," Her said. "We can no longer remain silent … for fear it's going to shed negative light on our community. … It's time for people to stand up and say we are against this."
A growing trend
Globally, one in three girls in developing countries is married while still a child, according to the United Nations International Children's Emergency Fund. That holds true in Laos, where some forms of polygamy are also occasionally practiced.
Both practices clash with laws in the U.S., though, where many Hmong resettled after leaving Laos following the Vietnam War. Minnesota is now home to the second-largest population of Hmong in the country.
Since their arrival in the U.S. 40 years ago, the Hmong have made strides in business, in school and in the community. Within the confines of their patriarchal culture, women have made particularly remarkable gains. An increasing number are the breadwinners in their homes. Hmong women also now narrowly outnumber Hmong men in colleges, according to a 2014 Census survey.
Several domestic-violence victim advocates and female Hmong leaders suspect older men seeking girls in Laos are partly looking for more subservient mates, as Hmong women in the U.S. grow increasingly independent. Men interviewed in the 2012 report opined that those pursuing young partners in Laos are distracting themselves from other problems in their lives. They also said that because the practice is seemingly accepted in their community, they don't have to question it.
People began taking notice of these international relationships in the late 1990s when travel restrictions eased between Laos and the U.S., and Hmong people could visit their homeland in greater numbers, said Chic Dabby, co-director of the San Francisco-based Asian Pacific Institute on Gender-Based Violence. Dabby authored the 2012 report.
According to a federal official familiar with the Laosian child-bride issue:
A good number of the girls involved are between 12 and 17 years old.
Some of the underage wives get documents falsified via bribes. The practice is not uncommon in rural villages that do not keep official birth records.
The young brides are looking to escape poverty in Laos and help their families. It's common for a family to receive a $5,000 bride price.
In some cases, the young brides solicit Hmong suitors in the U.S. as a ticket to a better life. Their pictures are circulated via DVDs at local libraries and on the Internet.
The official, whose agency is based in Washington, D.C., asked not to be named because she is not authorized to speak on the issue. Prevalence unknown
More than 100 women affected by these marriages have turned to the House of Peace in Minneapolis since 2010, said Claudia Waring, executive director of Asian Women United of Minnesota. It's the only Minnesota shelter that predominantly serves Asian and Pacific Island women.
Women's advocates have coined the term "abusive international marriage" to describe these cases. They all involve a significant age gap between spouses - often 20 to 70 years - and some form of deceit, such as a man lying to his young bride about his marital status in the U.S.
"We want to be clear that there is nothing wrong with international marriages," said Bo Thao-Urabe, co-founder of Hmong Women Achieving Together and Sisterhood Laos, who has spent years working to end domestic violence.
"But when these conditions exist, like a huge age gap … when men are deceptive … or when there is sexual victimization of young people … these are the conditions that are causing abuse."
Three local domestic-violence victim advocates who work primarily with Hmong women said the majority of their caseloads now involve women suffering from abusive international marriages. They asked to have their names withheld for fear of backlash in the community.
Foreign brides often lack language skills to navigate the social service system if they choose to leave oppressive relationships, some say. They may also face threats of deportation from their husbands.
Based on what they hear from women, Bo Thao-Urabe and other advocates say it appears to be a small but growing number of men involved.
Waring points out that women in these situations are not just Hmong; those served at the shelter have represented at least a dozen countries. And their husbands include white men who traveled overseas to marry them.
"This is far from a 'Hmong problem,' " she said.
Troubled families
Occurring within the tightly knit clan-based Hmong culture, though, the reach of the issue is widespread. The fallout can be devastating.
A victim's advocate recalled a girl from Laos who was told by a Hmong suitor from the U.S. that he was single and looking for a wife. When she arrived in the U.S., he was living with his first wife and children. She was forced to live in a shed in the back yard and take over all household duties. Other stories include women abused, forced to have children and isolated in the home without access to education, employment or a driver's license.
An older Hmong woman tells of her husband abandoning her and their five children to move to Laos to marry a girl there. Before he left, he'd spend hours talking to the girl on the phone in front of his wife. When she questioned his behavior, he became violent. Other first wives shared stories of facing depression and being left with little money to raise their children.
An 84-year-old Maplewood man's obsession with girls in Laos led to his son's death about a year and a half ago, according to the victim's brother. Their father was sending the girls his money. When he had no money left to pay for cable TV, he asked a son to buy it for him. When the son refused, his father shot him. Other community members say men diverting time and money to girls overseas is a recurring issue.
Chong Thao, a teacher at Como Park Senior High, says she comes across a handful of students each year with a mom or dad dealing with such issues. Their parents can become distracted or neglectful. Some fall into depression and struggle with feelings of shame, leading them to fall behind academically or act out.
Such stories show the scale of the issue, Hmong community officials said. "There are so many families affected by this in so many ways," said Kabo Yang, the executive director of the Minnesota Women's Consortium. "It's gotten to where everyone I talk to has a relative or knows someone with a story."
Complicating the picture is the patriarchal nature of the Hmong culture, where many women are scared to speak up or divorce their husbands for fear of becoming outcasts in their community, said Pa Der Vang, an assistant professor at St. Catherine and St. Thomas universities who worked as a domestic-violence victim advocate and studied the roles of women in Hmong culture.
Those who practice animism also worry about spiritual ramifications in the afterlife if their marriages are broken. "Divorced women do not belong to a clan, and therefore, they do not get the protection of spirits who will later lead them to the land of the dead," Pa Der Vang said.
Outcry questioned
While female leaders and advocates are clamoring for more attention on the issue, one of the Hmong community's oldest and more prominent organizations does not appear to want to engage.
The president of the Hmong 18 Clan Council did not respond to numerous requests for comment. Another council member, Vue Chu, said that abusive international marriages are not an issue among the Hmong and that allegations that some men are marrying child brides are false.
All Hmong people "respect the law of this country," said Vue Chu, who is also the executive director of the Hmong American Mediation Center.
Members of the Hmong Leadership Council also said they had not been made formally aware of any abuse stemming from international marriages since their organization was formed in 2012.
They did, however, estimate that 2 percent to 3 percent of the Hmong population engages in international marriages in which a large age gap is present and said it's possible that in rare cases girls could be underage. They said they don't hear of those instances, though.
"They all go through the legal process with the U.S. Embassy, so we assume everything is correct," said Koua Vang, a member of the Leadership Council. "Are there older Hmong men marrying a younger girl? Yes. Are there older women marrying young men? Yes. Just like any culture, white, black, you name it. … Do we approve of an 18-year-old marrying a 60-year-old? No, but we have no right to stop them."
He added that anyone suffering abuse should contact law enforcement or reach out to community leaders, who would help them and keep them safe.
Midlife crisis
Bao Vang, executive director of Hmong American Partnership, referred to the issue as a midlife crisis for the Hmong that has turned into an "epidemic that is sweeping the country." She and several other women said the practice would continue until male leaders in the community call it out because they have the most authority, particularly as it relates to family disputes.
"When you have leaders in the community who continue to think this is fine … or are practicing this … it (makes) it really hard to take your problems to them," Bao Vang said. "It causes the system to be broken."
Finger-pointing won't solve the problem, said St. Paul City Council member Dai Thao.
"This is an issue that the community has to own as a whole," he said. He said that even some Hmong women are traveling to Laos to marry younger men.
"There are folks who are clearly doing this to take advantage of people who are in poverty, who are hopeless, and we need to stop that. … We are hurting ourselves as a human race and as a community," Dai Thao said.
Pushing the issue
A forum was held recently at Hmong Village aimed at engaging men on the issue. About 30 attended, including Dai Thao.
Many of those gathered spoke of rejecting male dominance and honoring women.
"The matter is the male pride," said the Rev. Tsuchue Vang, who sat on the forum's five-man panel and is a leader with the National Hmong Caucus of the United Methodist Church. "I'm not criticizing the Hmong man, but I think it's time to change. Not for someone else, but for yourself."
The event was the latest attempt by advocates to bring more awareness to the issue and more collaboration to solve it.
Tou Ger Bennett Xiong, a well-known Hmong entertainer at the forum, said he is opposed to early marriages and "male-dominated patriarchal cultures" and urged others to publicly state their opposition, as well.
"But this is especially challenging," Tou Ger Bennett Xiong acknowledged. "What's challenging about this is the perpetrators … are our uncles, our fathers."
No easy battle
What is also difficult is tackling cases that cross into illegal territory.
While sex trafficking and sex tourism are against the law, investigating such crimes - especially when they cross international boundaries - is difficult.
Those barriers include gaining the cooperation of foreign governments and law enforcement agents, and the cooperation of victims, some of whom may not view themselves as victims or may fear repercussions if they speak up, said Christopher Oelkers, a special agent for Homeland Security Investigations, an arm of U.S. Immigration and Customs Enforcement that tracks sex tourism, trafficking and child exploitation.
There are also some advocates who suggest that criminalizing the behavior could cause unintended harm for the women involved.
Despite the difficulties, the government official who spoke on the condition of anonymity about what's happening within the Hmong community said criminal cases are being investigated. She added that efforts have also been ratcheted up at the U.S. Embassy in Laos to better catch fraudulent fiancee visa applications.
Meanwhile, the Council on Asian-Pacific Minnesotans recently secured legislative funding to conduct a study on gender-based violence that it hopes will bring greater clarity to the local prevalence of abusive international marriages.
Bo Thao-Urabe commended her community for being willing to try to take on the complicated issues. She also urged patience.
"This is a global issue," Thao-Urabe said. "We should all be impatient about the lack of appropriate services for victims … but we should not be impatient about transforming the community. … We can't end gender-based violence until everyone changes their hearts and minds and does better."