Operator needed for proposed mental health crisis facility in Nobles County
County must renovate KidsPeace space by the end of 2022 to get bonding funds.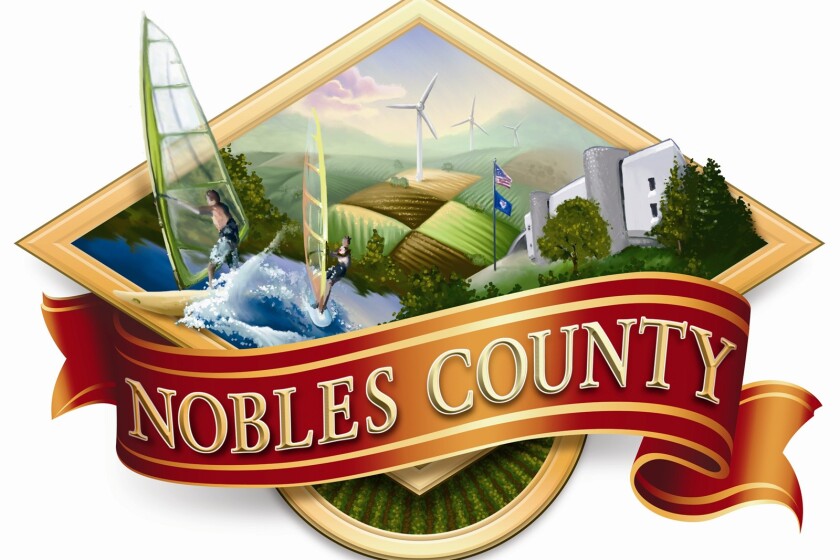 We are part of The Trust Project.
WORTHINGTON — When Nobles County was awarded nearly $847,000 in 2018 to renovate the former KidsPeace Prairie Academy at the Prairie Justice Center into an eight-bed short-term crisis residential facility, it had hoped the work could be done immediately to serve an area very much in need of mental health crisis services.
More than two years later — and after two requests for proposals that saw no response from potential facility operators — there has yet to be progress.
During a Thursday morning Nobles County Board of Commissioners work session, Community Services Administrator Stacie Golombiecki said her department is interested in contracting with a consultant or project manager to advance the effort. The idea came from discussions her office has had recently with representatives from the state's Department of Human Services behavioral health division, as well as experienced consultants who worked on a similar project in southeast Minnesota's Olmsted County.
The county won't receive the bonding funds for the facility's remodel until an operator is secured.
Golombiecki said she and a staff member thought it might be best to back up and ask providers what they may need to offer services in the county. With that, they'd like to hire a project manager.
"We don't want to give up on the project — we have so much support, especially here in the southern region," Golombiecki said. "We have an acute awareness of the need.
"You hear the individual stories all the time — if we just had a short-term treatment facility, even if it's five to seven days, we'd eliminate so much of the transporting," she added.
Golombiecki said the facility needs to be completed by Dec. 31, 2022 in order to get the bonding money.
"If we can find someone who could work on this full-time, without other responsibilities, I think we can make it," she added. "We need someone who knows the intricacies of adult mental health programs."
Since it was a work session, commissioners could not act on the matter. Golombiecki hopes to gather more information and present it to the board later this month for consideration.
County leadership discussed
With Deputy County Administrator/Emergency Management Director Bruce Heitkamp slated to assume the role of Nobles County Administrator within four weeks, commissioners on Thursday discussed filling the position he is vacating.
Previously, the emergency management director was a stand-alone office. During the COVID-19 pandemic, Heitkamp said it was crucial for emergency management to work closely with county administration. Commissioner Justin Ahlers agreed.
"During the last year, through what has happened with the pandemic, having a deputy county administrator/emergency manager has been our saving grace," Ahlers said. "I thoroughly support leaving this position in place."
Heitkamp said he is "hypersensitive" about departments with one employee, such as the veterans services and drainage systems.
"Nobody can be on an island," he said. "I really do see the benefit of being up here, close to the administration department. I'd like to keep that relationship with administration and emergency management."
When Heitkamp was hired for the dual position, 60% of his time was dedicated to emergency management, with 40% spent learning county administration in light of Johnson's planned retirement. If the dual position was continued, Johnson suggested emergency management could be the primary focus of the job
Ahlers said he sees the value in having a deputy county administrator.
More discussion is anticipated at a future Nobles County Board of Commissioners meeting.
Nobles Home Initiative sunset
Heitkamp said the Nobles Home Initiative program — the five-year tax abatement program offered on new home construction — is slated to sunset at the end of 2022. With the success of the program, he said there should be some dialogue with other communities and school districts within the county to gauge interest in continuing it.
Commissioner Bob Demuth suggested the topic be added to the next agenda for the next monthly meeting of county commissioners, Worthington City Council members, ISD 518 members and representatives from Minnesota West Community & Technical College.