Upgrades to Nobles County's data center will soon make it available for leasing
Commissioners accepted a quote for $99,896 for a cooling system for its data center.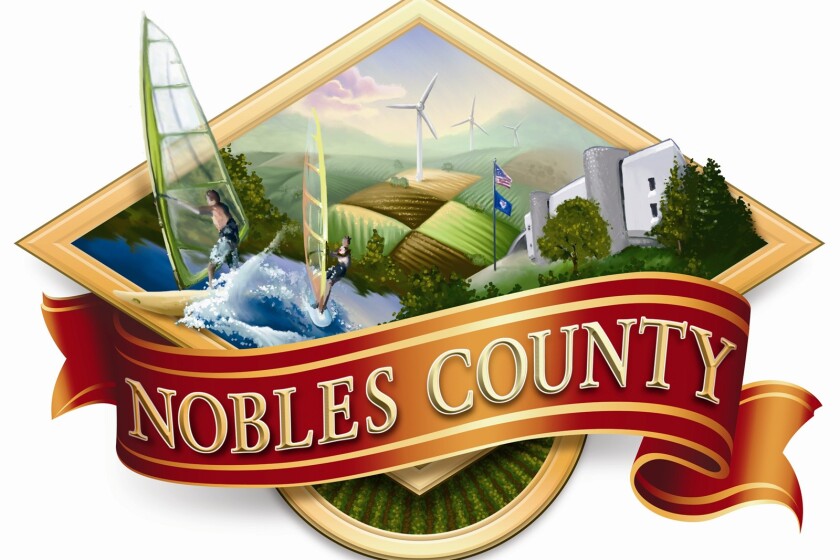 WORTHINGTON — The Nobles County Board of Commissioners accepted bids in order to continue renovating the area that houses the county's data and servers as it prepares to make the data center available to lease space to other clients.
A quote from NAC for $99,896 was accepted for a redundant cooling system that will work together with the existing cooling system to manage the heat that comes off server racks. If one system failed, the other could cool the server room, protecting the data from being damaged or lost entirely.
"If we are going to lease space, then we have a responsibility," said Commissioner Donald Linssen. "If we lose ours, it's our loss, but if we lose someone else's…"
Commissioner Robert Demuth Jr. asked if the county has established a leasing rate yet, as he wanted the expenditure to pay for itself over time. An exact rate has not yet been officially established.
Bids from Fulda Electric Service for $8,047.82 for the cooling system wiring and $7,652.80 for the server rack wiring were also accepted for the project.
"If this building gets hit with a fire, a tornado or something like that, there's an additional system set up at Prairie Justice Center and they both back each other up," County Administrator Bruce Heitkamp noted.
In other news Tuesday, the board:
Approved union contracts with AFSCME that included a 2.75% cost of living increase in 2022 and 2023, followed by a 3% cost of living increase in 2024.

Agreed Nobles County representatives would be at Minnesota West Community and Technical College Wednesday to show support for Reading and its quest for funding to resolve septic system issues.

Agreed to prepare a purchase agreement and begin the process of selling the county-acquired lot at 108 Kentucky Ave., in Adrian, to a party with interest in putting a small business on it, though it is a residential lot. The cost will be $1,000, plus the costs of the sale, likely around $400.

Discussed how to spend $4.2 million in federal American Rescue Plan Act funds, which do not need to be allocated until the end of 2024. Demuth said he wanted to see possible uses prioritized, Commissioner Jason Ahlers said the money should benefit as many residents as possible and Commissioner Gene Metz said it was a one-time chance to invest in the community.

Recognized Jolene Ennenga, corrections agent, for 25 years of service.

Conducted a closed session for Heitkamp's probationary six-month review.

Approved a cooperative agreement between Nobles County and the Minnesota Department of Human Services that delineates responsibilities of both parties in providing child support services, and approved a cooperative arrangement between Nobles County Child Support, the county attorney and the sheriff's office, which allows the county to receive federal financial participation for services provided through the child support program.

Renewed a contract with Greater Minnesota Family Services for family-based counseling and life management skills training, intended to help families stay together and reduce or eliminate the need for out-of-home placement for children. The services are usually paid for with Minnesota medical assistance. County-funded services are provided to people not eligible for other coverage up to a maximum cost of $45,649 or up to 654 hours at $69.80 per hour of family-based counseling services; the rate will be the same as it was in 2021.

Approved a biennial service agreement for the 2022-2023 Minnesota Family Investment Program, which was required in order to receive $277,239 in funding that provides employment and training services, supports emergency assistance to eligible families and supports the county's income maintenance unit.