Worthington man arrested for disorderly conduct, drug possession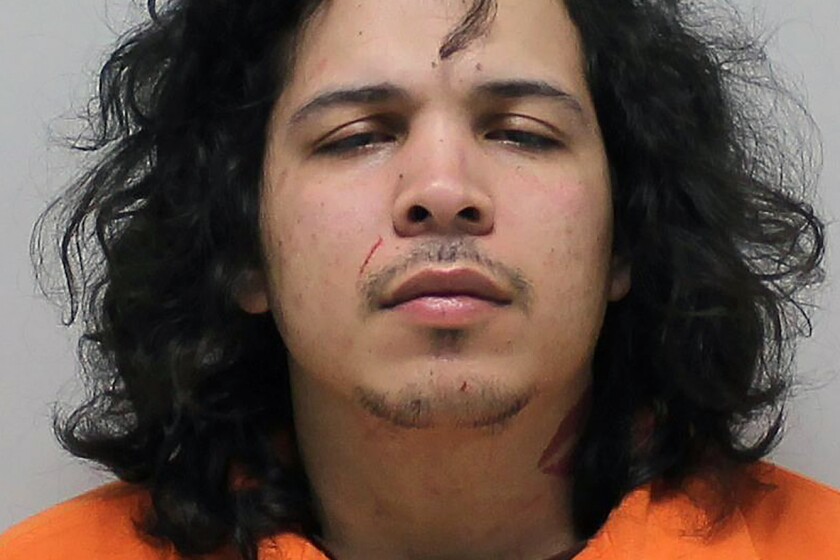 READING — A Worthington man was arrested Sunday for allegedly storing illegal drugs in an extended grip for a pistol magazine and being involved in an altercation.
According to the criminal complaint, a Nobles County deputy responded to the report of a possible domestic incident involving a firearm. Upon the deputy's arrival to the Reading home on Monarch Avenue, the deputy reportedly discovered EJ Medina, 25, fighting with another male. The other man released Medina, and he told the deputy he heard Medina had a gun and was attempting to keep his hands down.
The deputy searched Medina's person for weapons. The deputy allegedly discovered an extended grip piece for a Springfield XD45 pistol magazine. The deputy discovered a baggie containing .07 grams of meth and two Clonazepam pills inside the grip piece.
Witnesses reported that Medina arrived earlier at the residence and got into an altercation while looking for an item there. Deputies observed shattered glass on the porch door, side window, microwave and oven door. The amount of damage is still being investigated, the complaint reports.
Medina faces two felony counts of fifth-degree drug possession as well as misdemeanor disorderly conduct. He faces a maximum penalty of five years imprisonment, a $10,000 fine or both.
His conditional bail was scheduled $25,000; his unconditional at $50,000.