Cottonwood, Jackson counties each record four new cases of COVID-19
Saliva testing site open at the Worthington Event Center.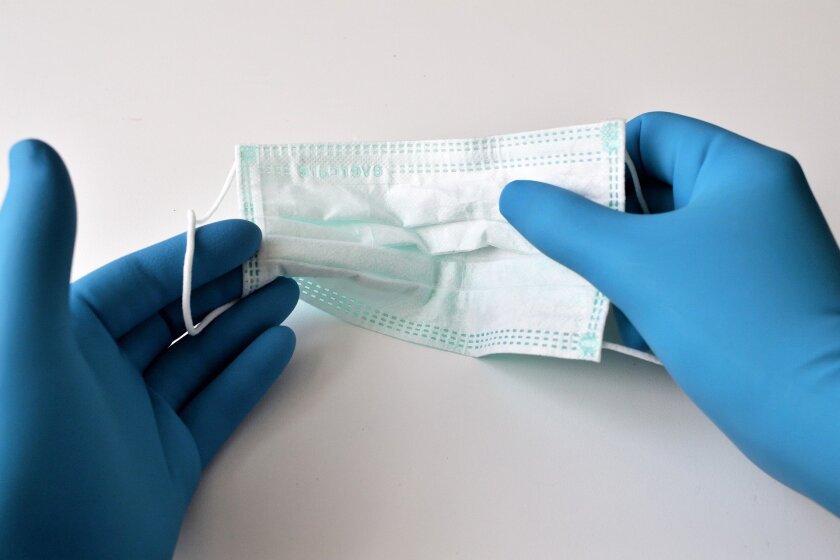 REGIONAL — Cottonwood and Jackson counties each recorded four more residents testing positive for COVID-19 during the 24-hour period that culminated at 4 p.m. Wednesday, according to this morning's update from the Minnesota Department of Health. Meanwhile, Murray and Pipestone counties each recorded one new case and Nobles and Rock counties recorded no new cases.
Statewide, another 949 individuals received positive test results for the novel coronavirus during the one-day period. The state's cumulative total of confirmed positive COVID-19 cases now stands at 487,374 (positive and antigen tests), with 473,728 beyond the 10-day isolation period. Thus far, 37,919 Minnesota health care workers have contracted the virus.
Another 14 COVID-related deaths were also recorded during the 24-hour span. Among the dead were seven individuals who resideded in a private residence, and seven individuals who were residents of a long-term care or assisted living facility. Minnesota's death toll from the virus now stands at 6,521, including 4,070 residents of long-term care facilities.
A local snapshot of COVID-19, with current cumulative positive and probable test results and deaths as reported by MDH, recovery data (beyond the 10-day isolation period) as of Feb. 25, and the percentage of residents who have received at least one dose of the COVID-19 vaccine as of Monday shows:
Nobles County: 3,871 cases; 3,806 recoveries; 47 deaths; 16.3%.

Cottonwood County: 1,354 cases; 1,315 recoveries; 20 deaths; 22.8%.

Jackson County: 949 cases; 913 recoveries; 10 deaths; 17.8%.

Murray County: 948 cases; 927 recoveries; eight deaths; 22.1%.

Pipestone County: 1,017 cases; 983 recoveries; 24 deaths; 19.9%.

Rock County: 1,158 cases; 1,139 recoveries; 14 deaths; 16%.
A walk-through COVID-19 saliva testing site is open at the Worthington Event Center, 1447 Prairie Drive. Appointments are encouraged at mncovidtestingappt.as.me/schedule.php, although walk-ins are welcome. Hours for free testing are noon to 7 p.m. Thursdays, Fridays and Mondays; and 10 a.m. to 4 p.m. Saturdays and Sundays.
People are asked to stay home if sick or someone in their home is awaiting results of a COVID test. Hand washing with soap for at least 20 seconds, physical distancing, staying out of crowded/confined spaces with others, and wearing face masks in public places is still advised.
Congregate care facilities with COVID-19 exposures as of Friday included Colonial Manor, Lakefield; and Maple Lawn Senior Care, Fulda.
The Iowa Department of Health reports 365,477 cases of COVID-19 since testing began. Thus far, 5,536 deaths are blamed on the novel coronavirus in the state.
In northwest Iowa:
Dickinson County: 2,183 positive cases (three new cases); 1,889 recovered; 40 deaths.

Lyon County: 1,458 positive cases (no new cases); 1,376 recovered; 41 deaths.

Osceola County: 707 positive cases (one new case); 644 recovered; 15 deaths.
Johns Hopkins University reports a nationwide cumulative total of 28,763,373 positive cases of COVID-19 as of 10:30 a.m. today. Thus far, 518,530 Americans have died from the virus.
As a public service, we've opened this article to everyone regardless of subscription status. If this coverage is important to you, please consider supporting local journalism by clicking on the subscribe button in the upper right-hand corner of the homepage.