COVID-19 cases mount in South Dakota
Nearly 200 new COVID-19 cases were reported over the past week, double the number of weekly cases logged in previous weeks, according to a Forum News Service analysis of state data.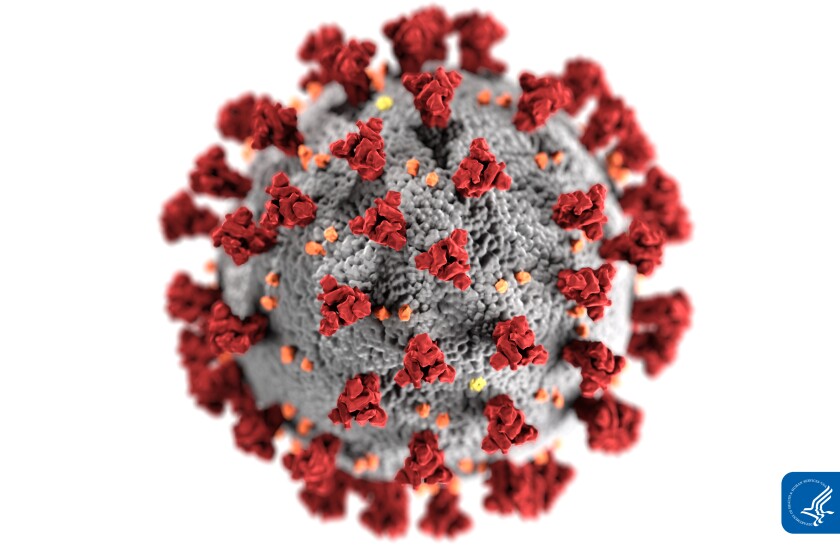 We are part of The Trust Project.
SIOUX FALLS, S.D. — COVID-19 appears on the rise again in South Dakota after simmering for months, according to state Department of Health data released Wednesday, July 21.
Nearly 200 new cases were reported over the past week, double the number of weekly cases logged in previous weeks, according to a Forum News Service analysis of state data.
The number of new cases is, of course, far below the weekly tally during the height of the surge in South Dakota late last year. But it marks a troubling sign for a state that has yet to reach its vaccination target of 70% of those eligible. As of Wednesday, only 57.9% of the state has gotten at least an initial vaccination shot.
A likely culprit for the rise in new cases is the more transmissible and dangerous delta variant of the virus. Federal health officials now estimate more than 80% of new cases in the country are due to the delta variant.
Information on the delta variant in South Dakota remains slim. South Dakota health officials have only identified 12 delta variant cases in the state, but the state isn't doing widespread variant testing, only checking a sample of new cases to identify the arrival and spread of variants, in what's known as sentinel testing.
State health officials do caution that the rise of newly identified variants should serve as a warning sign. In a note added to the state's COVID-19 data dashboard on Wednesday, they warned that new cases should be considered a sign of widespread transmission.
"Identification of variant viruses should be considered an indicator of wider transmission in the community since the number of COVID-19 positive virus specimens undergoing genomic sequence testing is done as sentinel monitoring rather than all positive specimens being tested," the note read.
The following are the South Dakota Department of Health COVID-19 case rates, deaths, hospitalizations and vaccinations as of Wednesday, July 21, for the previous seven days. Because all data is preliminary, some numbers and totals may change from one day to the next.
Statewide COVID-19 weekly summary
TOTAL CASES: 124,948 (+198)
TOTAL HOSPITALIZATIONS: 6,498 (+11)*

TOTAL RECOVERED: 122,617 (+84)

TOTAL DEATHS: 2,041 (+1)

VACCINATION PERCENTAGE (ONE-SHOT): 57.9% (+0.5%)

VACCINATION PERCENTAGE (SERIES COMPLETE): 53.6% (+0.3%)
Vaccination percentages include vaccines given to South Dakota residents through both state and federal programs, including through the Indian Health Service and the Department of Veterans Affairs, per the state Department of Health. The percentages are of eligible South Dakotans, those age 12 and older.
*According to the state Department of Health , the number of total hospitalizations has generally dropped in recent weeks due to reclassification due to data integrity processes determining which hospitalizations were actually due to COVID-19. Total hospitalizations have fallen 729, from 7,588 on May 28 to 6,487 hospitalizations reported on July 14. This week the statistic rose for the first time in weeks.
As a public service, we've opened this article to everyone regardless of subscription status. If this coverage is important to you, please consider supporting local journalism by clicking on the subscribe button in the upper righthand corner of the homepage.