Few reports of new COVID-19 cases continue
Saliva testing site open Thursdays through Mondays at the Worthington Event Center.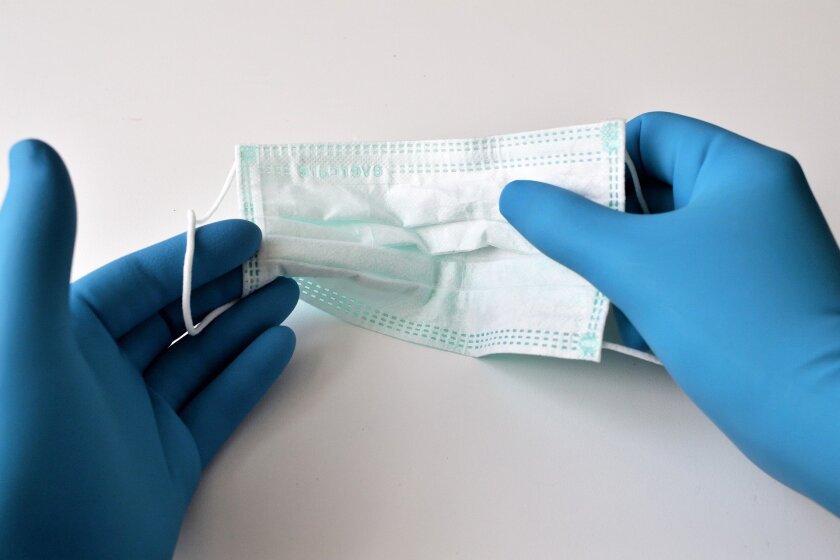 REGIONAL — Among the six counties of far southwest Minnesota, there were just two newly reported positive cases of COVID-19 during the 24-hour period that ended at 4 p.m. Monday. Nobles and Cottonwood counties each reported one new case, while Jackson, Murray, Pipestone and Rock counties reported no new cases of the virus.
Statewide, there were 586 new COVID-19 cases reported during the 24-hour period. The state's cumulative total of confirmed positive COVID-19 cases now stands at 469,254 (positive and antigen tests), with 455,280 beyond the 10-day isolation period. Thus far, 37,019 Minnesota health care workers have contracted the virus.
Another six deaths were recorded among Minnesota residents during the one-day period, including one individual who resided in a private residence, and five who were residents of long-term care or assisted living facilities. Minnesota's death toll from the virus now stands at 6,308, including 3,977 residents of long-term care facilities.
A local snapshot of COVID-19, with current cumulative positive and probable test results, as well as recovery data (beyond the 10-day isolation period) and positivity rate among those tested, based on a weekly reported issued Feb. 4 by MDH shows:
Nobles County: 3,789 cases; 3,703 recoveries; 17.4% positivity rate; 47 deaths.

Cottonwood County: 1,317 cases; 1,274 recoveries; 9.5% positivity rate; 19 deaths.

Jackson County: 897 cases; 866 recoveries; 9.8% positivity rate; 10 deaths.

Murray County: 930 cases; 908 recoveries; 8.7% positivity rate; eight deaths.

Pipestone County: 995 cases; 956 recoveries; 7.4% positivity rate; 24 deaths.

Rock County: 1,144 cases; 1,118 recoveries; 7.7% positivity rate; 12 deaths.
A walk-through COVID-19 saliva testing site is open at the Worthington Event Center, 1447 Prairie Drive. Appointments are encouraged at mncovidtestingappt.as.me/schedule.php, although walk-ins are welcome. Hours for free testing are noon to 7 p.m. Thursdays, Fridays and Mondays; and 10 a.m. to 4 p.m. Saturdays and Sundays.
People are asked to stay home if sick or someone in their home is awaiting results of a COVID test. Hand washing with soap for at least 20 seconds, physical distancing, staying out of crowded/confined spaces with others, and wearing face masks in public places is still advised.
Congregate care facilities with COVID-19 exposures as of Feb. 5 included Ecumen Meadows, Worthington; Edgebrook Care Center, Edgerton; Good Samaritan Society of Pipestone; Lindenwood Assisted Living, Slayton; Maple Lawn and Maplewood Court, Fulda; and the Minnesota Veterans Home, Luverne.
The Iowa Department of Health reports 325,379 cases of COVID-19 since testing began, with 296,440 recoveries. Thus far, 5,145 deaths are blamed on COVID-19 in the state.
In northwest Iowa:
Dickinson County: 1,932 positive cases (one new case); 1,798 recovered; 37 deaths.

Lyon County: 1,415 positive cases (two new cases); 1,303 recovered; 40 deaths.

Osceola County: 656 positive cases (no new cases); 621 recovered; 13 deaths.
Johns Hopkins University reports a nationwide cumulative total of 27,101,604 positive cases of COVID-19 as of 10:30 a.m. today. Thus far, 465,435 Americans have died from the virus.
As a public service, we've opened this article to everyone regardless of subscription status. If this coverage is important to you, please consider supporting local journalism by clicking on the subscribe button in the upper right-hand corner of the homepage.