First COVID-19 case reported in Nobles County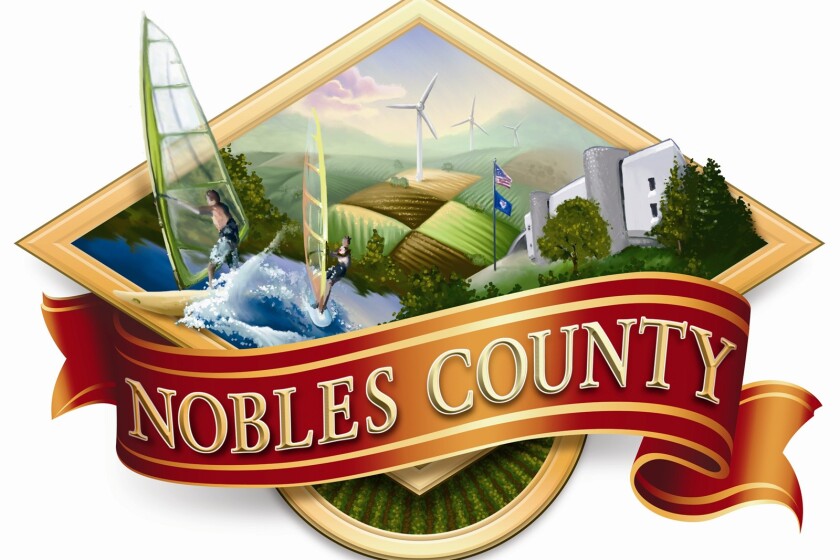 ELLSWORTH — The Minnesota Department of Health late Thursday confirmed the first positive case of COVID-19 in Nobles County. The announcement came several hours after Ellsworth Mayor Tasha Domeyer issued a press release saying a resident within that community had tested positive for the novel coronavirus.
Nobles County Administrator Tom Johnson, serving as the public information officer during the pandemic, noted in a release Thursday evening that all recommendations set forth by the Minnesota Department of Health and the Centers for Disease Control are being followed.
"State and local public health staff are working together to support the individual and family in this situation," he wrote.
Domeyer, meanwhile, said the city is taking every precautionary measure to contain COVID-19.
"The health and safety of our residents remains the highest priority and the City constantly reviews its policies and procedures to minimize any health risks," she shared.
With the first positive case of COVID-19 now confirmed in Nobles County, Johnson said it is "very apparent" the virus is circulating unseen in our communities.
"With regular confirmations around the state and nation, our first case is not a surprise," Johnson said.
Nobles County strongly encourages people to honor Gov. Tim Walz's latest executive Stay At Home order, which was just this week extended through May 3. Also, people are asked to stay home if they are not feeling well; wash hands often, thoroughly and at least for 20 seconds; cover your coughs and sneezes; do not touch your face; and be sure to call ahead if you wish to visit your clinic or hospital.
"We understand that this announcement will add to the stress and concerns already present across our county and we ask for everyone to remain calm and positive," Johnson said. "We also understand the issue of not being able to be together, so this is a time to call those who are alone or not able to easily get out, friends, relatives, check on them by phone so they know someone cares for them.
"Ask if they have any needs," he added. "There are many volunteers ready to make deliveries, etc."
Nobles County Community Services continues to offer regular updates about COVID-19 on its Facebook page: facebook.com/pg/NoblesCountyCommunityServicesPublicHealth ; and information is also on the county's website at co.nobles.mn.us (follow the green links for COVID-19 information). The county's COVID-19 hotline, operated from 8 a.m. to 4:30 p.m. Monday through Friday, can be reached at 295-5100; and travel-related questions can be directed to Nobles County Law Enforcement at 295-5400.
State and federal resources on COVID-19 can be found at https://bit.ly/3a0csb8 and coronavirus.gov respectively. The Minnesota Department of Health COVID-19 Hotline is operational from 7 a.m. to 7 p.m. daily at 1-800-651-3903.