Jackson County adds 17 more cases of COVID-19
Nobles County reports 10 new cases during latest 24-hour reporting period.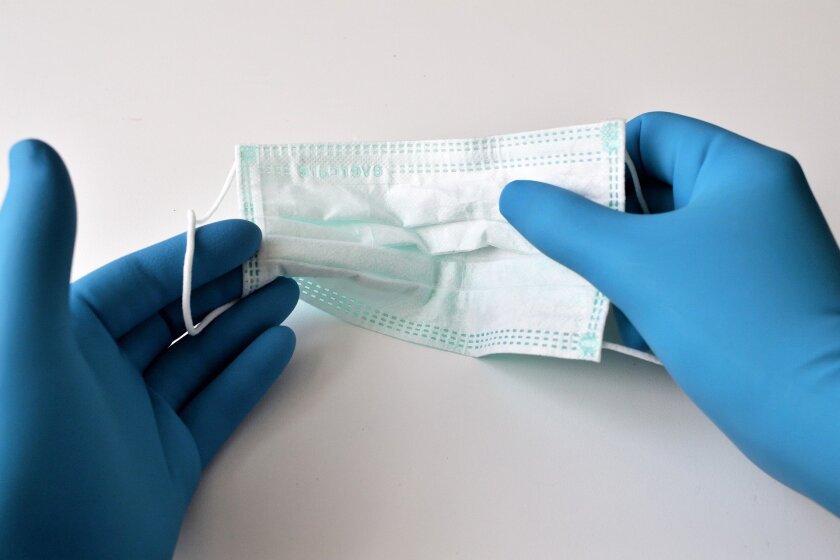 REGIONAL — Jackson County recorded another 17 positive COVID-19 results among its residents during the 24-hour period that ended at 4 p.m. Wednesday, while Nobles County recorded 10 new cases, Cottonwood and Murray counties recorded eight new cases each, Pipestone County had three new cases and Rock County added one new case of the virus.
The new cases were among 2,535 during the one-day period, as reported by the Minnesota Department of Health today. The cumulative total of confirmed positive COVID-19 cases statewide rose to 535,182 (positive and antigen tests), with 510,959 beyond the 10-day isolation period. Thus far, 39,741 Minnesota health care workers have contracted the virus.
Another 14 deaths were recorded for the day, including eight from private residences and six residents of assisted living or long-term care facilities. Minnesota's death toll from the virus now stands at 6,922, including 4,304 residents of long-term care facilities.
A local snapshot of COVID-19, with current cumulative positive and probable test results and deaths as reported by MDH, recovery data (beyond the 10-day isolation period) as of April 8, and the percentage of residents who have received at least one dose of the COVID-19 vaccine as of Tuesday shows:
Nobles County: 3,951 cases; 3,866 recoveries; 47 deaths; 51%.

Cottonwood County: 1,508 cases; 1,426 recoveries; 20 deaths; 49%.

Jackson County: 1,116 cases; 1,011 recoveries; 10 deaths; 41%.

Murray County: 1,005 cases; 969 recoveries; nine deaths; 45%.

Pipestone County: 1,065 cases; 1,024 recoveries; 25 deaths; 44%.

Rock County: 1,204 cases; 1,173 recoveries; 18 deaths; 41%.
Area long-term care facilities reporting COVID-19 exposures as of April 8, include Colonial Manor and Valley View Assisted Living in Lakefield; Good Samaritan Society facilities in Windom, Jackson and Pipestone; Edgebrook Care Center in Edgerton and Ecumen Meadows in Worthington.
All Minnesota residents aged 16 and older are now eligible for coronavirus vaccines. The Public Health department encourages all eligible individuals to seek vaccination. Private providers in Worthington include Access Family Medical Clinic/Avera Medical Group, Hy-Vee Pharmacy, Sanford Health, Sterling Drug and Walgreens.
The Iowa Department of Health reports 384,020 cases of COVID-19 since testing began. Thus far, 5,843 deaths are blamed on the novel coronavirus in the state.
In northwest Iowa:
Dickinson County: 2,533 positive cases (13 new cases); 2,045 recovered; 43 deaths.

Lyon County: 1,533 positive cases (five new cases); 1,430 recovered; 41 deaths.

Osceola County: 756 positive cases (four new cases); 671 recovered; 16 deaths.
Johns Hopkins University reports a nationwide cumulative total of 30,931,178 positive cases of COVID-19 as of 10:30 a.m. today. Thus far, 559,219 Americans have died from the virus.
As a public service, we've opened this article to everyone regardless of subscription status. If this coverage is important to you, please consider supporting local journalism by clicking on the subscribe button in the upper right-hand corner of the homepage.