Nobles County reports two more COVID-19 deaths; Jackson County marks second death from virus
Another 29 Nobles County residents test positive for the novel coronavirus.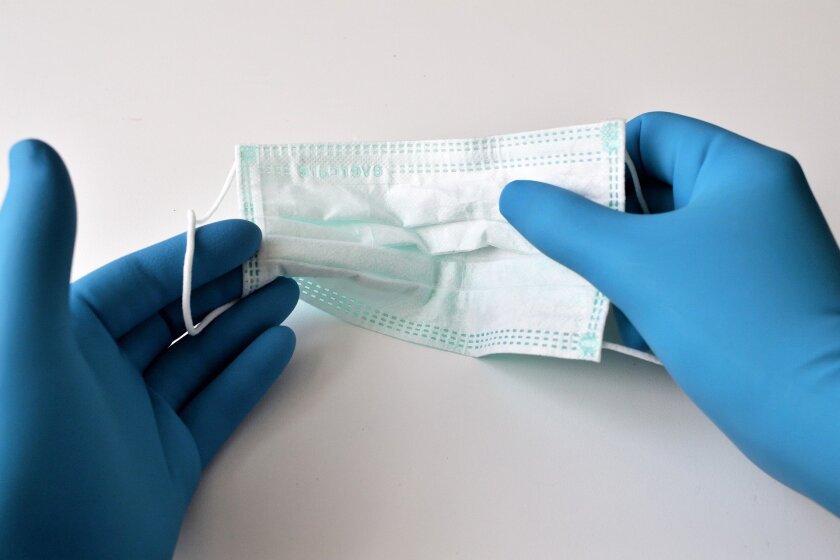 REGIONAL — A second Jackson County resident has died due to complications from COVID-19, while Nobles County reported two additional deaths from the novel coronavirus in the 24-hour period that ended at 4 p.m. Tuesday. Nobles County has now lost 39 residents to the virus.
The Jackson County resident was between the ages of 85 and 89, while the Nobles County residents were between the ages of 65 and 69, and 75 and 79, according to the Minnesota Department of Health this morning. No other information is available.
Minnesota reported a 24-hour total of 4,539 new cases of COVID-19 as of 4 p.m. Tuesday, including 29 new cases in Nobles County, 20 cases in Jackson County, 16 in Cottonwood County, 10 in Rock County, nine in Murray County and four in Pipestone County.
Statewide, 82 more deaths were reported from complications of COVID-19 during the 24-hour period. Among the dead were 31 individuals who resided in private residences and 51 individuals in long-term care facilities. There have now been 4,109 Minnesotans lost to COVID-19, including 2,711 residents of long-term care or assisted living facilities.
The state's cumulative total of confirmed positive COVID-19 cases rose to 363,719 (positive tests and antigen tests), with 320,233 beyond the 10-day isolation period. Thus far, 26,597 Minnesota health care workers have contracted the novel coronavirus.
A local snapshot of the virus shows the following cumulative totals since testing began. The number of recoveries and positivity rate is based on information released Dec. 3 by MDH.
Nobles County: 3,268 positive cases; 34 probable cases; 3,052 beyond the 10-day isolation period as of Monday; 39 deaths.

Cottonwood County: 1,010 positive cases; 57 probable cases; 773 beyond the 10-day isolation period; five deaths.

Jackson County: 616 positive cases; 12 probable cases; 450 beyond the 10-day isolation period; two deaths.

Murray County: 655 positive cases; 11 probable cases; 549 beyond the 10-day isolation period; five deaths.

Pipestone County: 793 positive cases; 17 probable cases; 661 beyond the 10-day isolation period; 18 deaths.

Rock County: 889 positive cases; 27 probable cases; 716 beyond the 10-day isolation period; 10 deaths.
A saliva testing site for COVID-19 is now open at the Worthington Event Center, 1447 Prairie Dr. Hours are noon to 7 p.m. Mondays, Thursdays and Fridays; and 10 a.m. to 4 p.m. Saturdays and Sundays. Appointments are encouraged online at mncovidtestingappt.as.me/schedule.php , although walk-ins are welcome.
Congregate care facilities with COVID-19 exposures as of Friday include Ecumen Meadows, Golden Horizons and Crossroads Care Center, all in Worthington; Parkview Manor, Ellsworth; Colonial Manor Nursing Home and Valley View Assisted Living, Lakefield; Edgebrook Care Center and Edgebrook Estates Assisted Living, Edgerton; Good Samaritan Society homes in Jackson, Luverne, Mountain Lake, Pipestone, Windom and Westbrook; Maple Lawn Senior Care, Fulda; Good Samaritan Society/Mikkelsen Manor, Windom; the Minnesota Veterans Home, Luverne; and Ridgeview Estates, Pipestone.
The Iowa Department of Health reports 248,782 cases of COVID-19 in its state since testing began, with 173,438 individuals considered recovered. Thus far, 3,021 deaths are blamed on COVID-19 in the state.
In northwest Iowa:
Dickinson County: 1,532 positive cases (28 new cases); 1,028 recovered; 11 deaths. Long-term care facilities with current infections include Accura Health Care, Milford, with 42 cases and 11 recoveries.

Lyon County: 1,119 positive cases (22 new cases); 736 recovered; 21 deaths. Long-term care facilities with current infections include the Good Samaritan Society, George, with 32 cases and 22 recoveries thus far.

Osceola County: 570 positive cases (five new cases); 401 recovered; three deaths. Long-term care facilities with current infections include Country View Manor, Sibley, with 32 cases and zero recoveries thus far.
Nationwide, Johns Hopkins University reports a cumulative total of 15,189,410 positive cases of COVID-19 in the United States as of 10:30 a.m. today, with 5,786,915 individuals deemed recovered. There have been 286,521 COVID-related deaths in the United States.
As a public service, we've opened this article to everyone regardless of subscription status. If this coverage is important to you, please consider supporting local journalism by clicking on the subscribe button in the upper right-hand corner of the homepage.