Nobles, Jackson counties each add 25 new COVID-19 cases
Across Minnesota, 6,337 more individuals are positive for novel coronavirus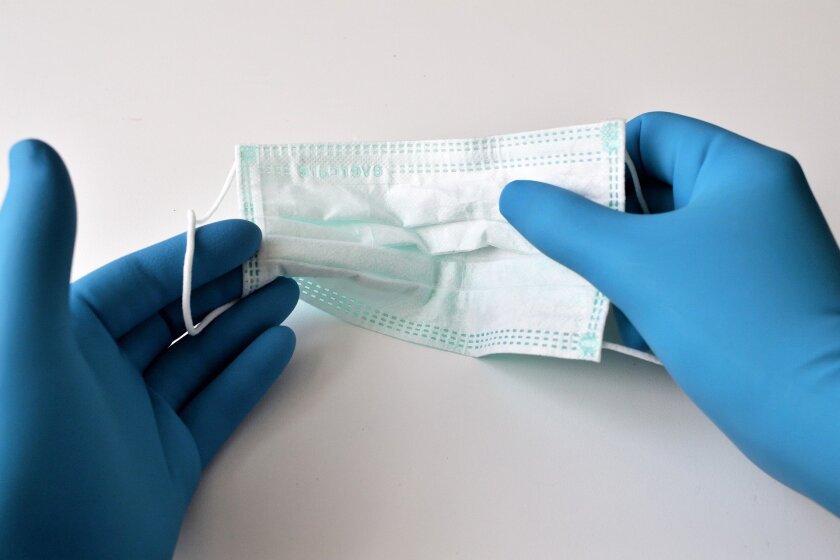 REGIONAL — Nobles County and Jackson County each reported 25 new cases of COVID-19, according to Saturday's update from the Minnesota Department of Public Health. The information was based on a 24-hour reporting period that ended at 4 p.m. Friday.
Elsewhere, Cottonwood County added 16 new cases of the novel coronavirus, while Rock County added 14, Murray County eight and Pipestone County two.
Statewide, another 6,337 individuals statewide tested positive for the novel coronavirus during the latest 24-hour period, bringing the state's cumulative total of confirmed positive cases to 345,281 (positive tests and antigen tests), with 301,081 beyond the 10-day isolation period.
Seventy-five more deaths are being blamed on COVID-19 across Minnesota. Among the dead were 31 individuals who resided in private residences, 40 individuals in long-term care facilities, three individuals who resided in a group home or residential behavioral health facility and one unknown/missing. There have now been 3,920 Minnesotans lost to COVID-19, including 2,599 residents of long-term care or assisted living facilities.
Thus far, 25,144 Minnesota health care workers have contracted the novel coronavirus.
The Nobles County Joint Information Team asks everyone to stay home when feeling sick and/or awaiting COVID-19 test results, including those who live with them. Also, only members of the same household are advised to gather together.
"Residents need to remain vigilant in the use of universal precautions. Hand washing with soap (for 20 seconds), physical distancing, staying out of crowded/confined spaces with others, and the use of face masks are important," the team stated.
A saliva testing site for COVID-19 is now open at the Worthington Event Center, 1447 Prairie Dr. Hours are noon to 7 p.m. Mondays, Thursdays and Fridays; and 10 a.m. to 4 p.m. Saturdays and Sundays. Appointments are encouraged online at mncovidtestingappt.as.me/schedule.php, although walk-ins are welcome.
A local snapshot of the virus shows the following cumulative totals since testing began. The number of recoveries and positivity rate is based on information released Dec. 3 by MDH.
Nobles County: 3,178 positive cases; 32 probable cases; 2,982 beyond the 10-day isolation period; 34 deaths; 20.9% positivity rate. As of Thursday, there were 149 residents infected with COVID-19. They included one individual between the ages of birth to age 10; three individuals aged 11-15; 11 individuals aged 16-19; 21 individuals aged 20-25; 54 individuals aged 26-50; 30 individuals aged 51-64; and 29 individuals aged 65 and older.

Cottonwood County: 936 positive cases; 51 probable cases; 773 beyond the 10-day isolation period; four deaths; 9.9% positivity rate.

Jackson County: 561 positive cases; 11 probable cases; 450 beyond the 10-day isolation period; one death; 9.9% positivity rate.

Murray County: 625 positive cases; eight probable cases; 549 beyond the 10-day isolation period; five deaths; 9.6% positivity rate.

Pipestone County: 768 positive cases; 13 probable cases; 661 beyond the 10-day isolation period; 18 deaths; 9% positivity rate.

Rock County: 842 positive cases; 20 probable cases; 716 beyond the 10-day isolation period; 10 deaths; 8.9% positivity rate.
Congregate care facilities in this area with COVID-19 exposures as of Friday include Ecumen Meadows, Golden Horizons and Crossroads Care Center, all in Worthington; Parkview Manor, Ellsworth; Colonial Manor Nursing Home and Valley View Assisted Living, Lakefield; Edgebrook Care Center and Edgebrook Estates Assisted Living, Edgerton; Good Samaritan Society homes in Jackson, Luverne, Mountain Lake, Pipestone, Windom and Westbrook; Maple Lawn Senior Care, Fulda; Good Samaritan Society/Mikkelsen Manor, Windom; the Minnesota Veterans Home, Luverne; and Ridgeview Estates, Pipestone.
The Iowa Department of Health reports 242,205 cases of COVID-19 in its state since testing began, with 157,028 individuals considered recovered. Thus far, 2,665 deaths are blamed on COVID-19 in the state.
In northwest Iowa:
Dickinson County: 1,476 positive cases (15 new cases); 947 recovered; 12 deaths. Long-term care facilities with current infections include Accura Health Care, Milford, with 19 cases reported in the last two weeks.

Lyon County: 1,084 positive cases (seven new cases); 680 recovered; 10 deaths. Long-term care facilities with current infections include the Good Samaritan Society, George, with one new case reported in the last two weeks.

Osceola County: 553 positive cases (five new cases); 368 recovered; two deaths. Long-term care facilities with current infections include Country View Manor, Sibley, with 23 cases reported in the last two weeks.
Nationwide, Johns Hopkins University reports a cumulative total of 14,428,560 positive cases of COVID-19 in the United States as of 11:30 a.m. Saturday, with 5,470,389 individuals deemed recovered. There have been 279,629 COVID-related deaths in the United States.
As a public service, we've opened this article to everyone regardless of subscription status. If this coverage is important to you, please consider supporting local journalism by clicking on the subscribe button in the upper right-hand corner of the homepage.