Six new cases of COVID-19 in Nobles County
Cottonwood County has seven new cases of the novel coronavirus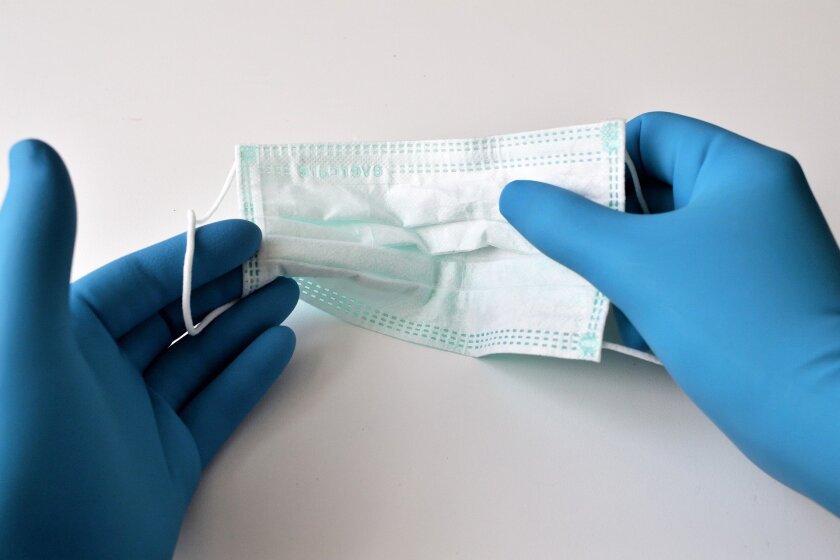 REGIONAL — An additional six Nobles County residents tested positive for COVID-19 during the 24-hour reporting period that ended at 4 p.m. Friday, according to information released Saturday morning by the Minnesota Department of Health.
Among neighboring counties, Cottonwood County reported seven new cases; Rock County, five; Jackson County, three; and Pipestone County, two. Murray County had no new cases reported Saturday morning.
Statewide, another 2,772 individuals tested positive for the novel coronavirus during the 24-hour period. The state's cumulative total of confirmed positive COVID-19 cases stands at 394,635 (positive tests and antigen tests), with 365,620 beyond the 10-day isolation period. Thus far, 30,169 Minnesota health care workers have contracted the novel coronavirus.
Across Minnesota, 57 more COVID-related deaths were noted in Saturday's report, including one of an individual 100 years of age or older in Cottonwood County. The deaths included 23 individuals who resided in private residences and 34 individuals in long-term care facilities. There have now been 4,780 Minnesotans lost to COVID-19, including 3,104 residents of long-term care or assisted living facilities.
A local snapshot of the virus shows the following cumulative totals since testing began. The number of recoveries and positivity rate are based on information released Thursday by MDH.
Nobles County: 3,399 positive cases; 57 probable cases; 3,249 beyond the 10-day isolation period; 20.3% positivity rate among individuals tested; 42 deaths. The Nobles County Joint Information team notes that as of Thursday, 141 residents were within their 10-day isolation period. They included 20 individuals birth to age 10; six individuals age 11 to 15; nine individuals age 16 to 19; 12 individuals age 20 to 25; 50 individuals age 26 to 50; 24 individuals age 51 to 64 and 20 individuals age 65 and older.

Cottonwood County: 1,106 positive cases; 77 probable cases; 1,044 beyond the 10-day isolation period; 10.9% positivity rate; 10 deaths.

Jackson County: 696 positive cases; 33 probable cases; 617 beyond the 10-day isolation period; 10.8% positivity rate; four deaths.

Murray County: 697 positive cases; 24 probable cases; 662 beyond the 10-day isolation period; 9.7% positivity rate; five deaths.

Pipestone County: 828 positive cases; 24 probable cases; 787 beyond the 10-day isolation period; 8.7% positivity rate; 18 deaths.

Rock County: 936 positive cases; 56 probable cases; 904 beyond the 10-day isolation period; 8.9% positivity rate; 10 deaths.
A saliva testing site for COVID-19 is now open at the Worthington Event Center, 1447 Prairie Drive. Hours are noon to 7 p.m. Mondays, Thursdays and Fridays; and 10 a.m. to 4 p.m. Saturdays and Sundays. Appointments are encouraged online at mncovidtestingappt.as.me/schedule.php, although walk-ins are welcome.
Congregate care facilities with COVID-19 exposures as of Friday included Crossroads Care Center, Worthington; Parkview Manor, Ellsworth; Colonial Manor Nursing Home, Lakefield; Edgebrook Care Center and Edgebrook Estates Assisted Living, Edgerton; Good Samaritan Society homes in Jackson, Luverne, Mountain Lake, Pipestone, and Windom; Maple Lawn Senior Care and Maplewood Court Assisted Living, Fulda; Good Samaritan Society/Mikkelsen Manor, Windom; the Minnesota Veterans Home, Luverne; and Ridgeview Estates, Pipestone.
The Iowa Department of Health reports 265,985 cases of COVID-19 in its state since testing began, with 212,382 individuals considered recovered. Thus far, 3,451 deaths are blamed on COVID-19 in the state.
In northwest Iowa:
Dickinson County: 1,637 positive cases (12 new cases); 1,258 recovered; 13 deaths.

Lyon County: 1,185 positive cases (seven new cases); 946 recovered; 21 deaths. Long-term care facilities with current infections include the Rock Rapids Health Centre with 19 cases and zero recoveries thus far.

Osceola County: 599 positive cases (no new cases); 492 recovered; five deaths. Long-term care facilities with current infections include Country View Manor, Sibley, with 33 cases and six recoveries thus far.
Nationwide, Johns Hopkins University reports a cumulative total of 17,485,578 positive cases of COVID-19 in the United States as of 10:30 a.m. Saturday. Recovery data is not available. There have been 313,984 COVID-related deaths in the United States.
As a public service, we've opened this article to everyone regardless of subscription status. If this coverage is important to you, please consider supporting local journalism by clicking on the subscribe button in the upper right-hand corner of the homepage.