Friday football roundup: JCC handles Pipestone Area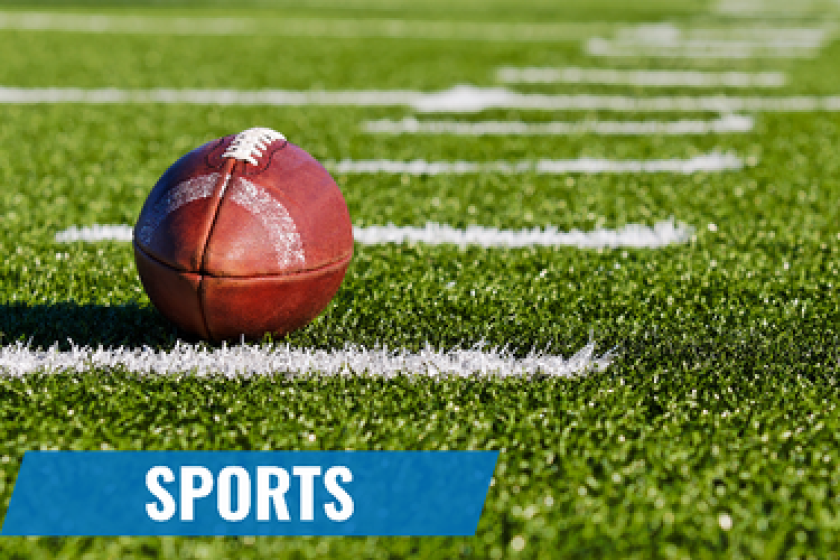 Friday night high school football roundup
Football
JCC 36, PA 6
JACKSON -- Jackson County Central quarterback Rudy Voss was able to pass for 158 yards and two touchdowns on a cold and windy Friday night matchup against Pipestone Area.
The Huskies first score of the game came in the second quarter on a 57-yard pass from Voss to Matthew Stubbe. Stubbe scored later in the second, on a blocked punt which he returned 16 yards for his second score. Voss tossed his second touchdown pass in the second quarter on a 15 yard strike to Nathaniel Post.
Elijah Meium-Bratrud scored the game's first rushing touchdown for JCC in the third quarter for a 7-yard score. Meium-Bratrud scored again later in the third on an 11-yard run.
Pipestone Area scored its lone touchdown of the night late in the fourth on a 9-yard pass from freshman quarterback Kellen Johnson to Terry Price to avoid the shutout.
The Huskie offense finished with 386 total yards of offense on 228 rushing yards and 158 passing yards. The Arrows had 127 total yards of offense on 34 rushing yards and 93 passing yards.
Meium-Bratrud had 13 carries for 103 yards for the Huskies and Matthew Stubbe had 2 catches for 73 yards.
MLA 62, HLO/F 20
FULDA -- Mountain Lake Area continues to dominate this season with its victory over Heron Lake Okabena/Fulda.
After being shut out the first half, the Coyote offense struck paydirt in the third on a 31-yard pass into the wind from Eli Fest to Tyler Madison, with a two-point conversion made by Matt Madsen. Fest struck again in the fourth quarter on a 10-yard strike to Brandon Hinkeldey, and Jonathon Hoy tossed a 35-yard pass to Ethan Koep for a Coyote touchdown.
Matt Madsen had 15 carries for 95 yards for HLO/F. Hinkeldey had three catches for 23 yards and a score. Brayden Peil had 15 tackles and a forced fumble, and Trevor King had 12 tackles and a fumble recovery for the Coyotes.
Luverne 27, Sibley East 15
LUVERNE -- Bailey Cowell ran for two scores and passed for another as the host Cardinals defeated Sibley East in a turnover-plagued game.
Luverne, which improved to 5-2 overall, scored the game's first 27 points as Cowell scored on runs of five and 16 yards. He also threw a 23-yard touchdown pass to Jayson Rops. Matthew Sehr recovered a blocked punt in the end zone for another Cardinal score.
The teams combined for seven turnovers. Luverne recovered three Sibley East fumbles and intercepted a pass.
H-BC 42, RRC 6
HILLS -- Gavin Wysong and Tyson Bork ran all over the Red Rock Central defense for a combined 249 rushing yards and six touchdowns in a Hills-Beaver Creek victory.
Wysong ran for 182 yards and four touchdowns on 26 carries, Bork had 167 yards and two scores on 17 carries for the Patriots. Bork scored on rushes from 43 yards out and two yards out. Wysong scored on runs from 7, 10, 7 and 7 yards out.
Jax Wysong had a sack and a forced fumble for the H-BC defense, Donovan Leenderts had a sack, and Tory Knobloch had a sack. Chase Bosch had a team high 12 tackles for H-BC.
T-M-B 44, MCC 13
TRACY -- Senior quarterback Sawyer Otto rushed for 191 yards and two touchdowns and also threw for two scores as Tracy-Milroy-Balaton defeated the visiting Rebels.
Otto scored on an 80-yard run on the Panthers' first play from scrimmage. He threw two TD passes to Lucas Gervais, covering 6 and 67 yards, and added a 45-yard touchdown run in the second quarter as T-M-B built a 36-13 halftime lead. Otto was 9-for-19 passing for 159 yards.
Murray County Central got a pair of touchdown passes from Blake Schmitz, a 10-yarder to Dylan Johnson and a 4-yarder to Kyler Deacon. Johnson ran for 100 yards for the Rebels.
Trevor Eisfeld added two short touchdown runs for the Panthers, now 4-3 on the season. Tracy Area outgained Murray County Central (5-2) in total yards, 413-248. The Panthers did not turn it over while MCC lost two fumbles and an interception.
Murray County Central 6 7 0 0 -- 13
Edgerton 42, CMC 24
EDGERTON -- The host Edgerton Flying Dutchmen improved their record to 3-4 by using a dominating rushing performance against Cedar Mountain/Comfrey.
Gabe Gilbertson ran for three scores, covering 17, 25 and 11 yards. Nolan Buckridge ran for two more TDs on carries of two and four yards.
As a team, Edgerton rushed 59 times for 401 yards. The Dutch passed for just three yards, but CMC completed 22 of 45 aerials for 323 yards along with 65 yards rushing.
Buckridge ran 30 times for 161 yards and Gilbertson ran 14 times for 131. Don Bistline added 80 yards on 11 carries.
Chase Bootsma, an eighth-grader, returned a kickoff 77 yards for Edgerton. Jacob Ockenga intercepted two passes.
Redwood Valley 40, Windom Area 0
WINDOM -- Redwood Valley scored often and in a variety of ways. An interception return for a touchdown and a punt return for a touchdown were two of the more unique ways.
The Cardinals' strong line play dictated most of the action. Windom Area managed to get close to scoring a couple of times in the fourth quarter, but couldn't crack the endzone.
Redwood Valley 14 20 6 0 -- 40
Western Christian 21, S-O 0
SIBLEY, Iowa -- Sibley-Ocheyedan played tough, but were unable to come out on top against 14th ranked Western Christian.
Tyson Boer commanded the Western Christian offense going 12-of-26 on a cold night for 135 yards, two scores, and an interception. Carson Elbers led the team in rushing gaining 52 yards on 11 carries. Western Christian had 148 total rushing yards.
The General offense was stymied for a total of 120 yards of offense. Dylan Platt led the team in rushing with 13 carries for 52 yards. Austin Kruger had 30 yards on seven carries.
Kruger had 11 total tackles for the Generals and an interception.
Western Christian 0 0 7 14 -- 21